Digital Marketing Tips for 2021
While many of us are glad to see the back of 2020, celebrating the New Year hasn't been quite what we thought.

But if there's anything 2020 taught us, it's that the Internet isn't going anywhere anytime soon.

With us all stuck at home, online shopping has been changed forever. Whether it's your weekly food shop or a new outfit, commerce has gone digital.

The same goes for B2B purchases.

Because of this, your digital presence is more important than ever as we enter 2021.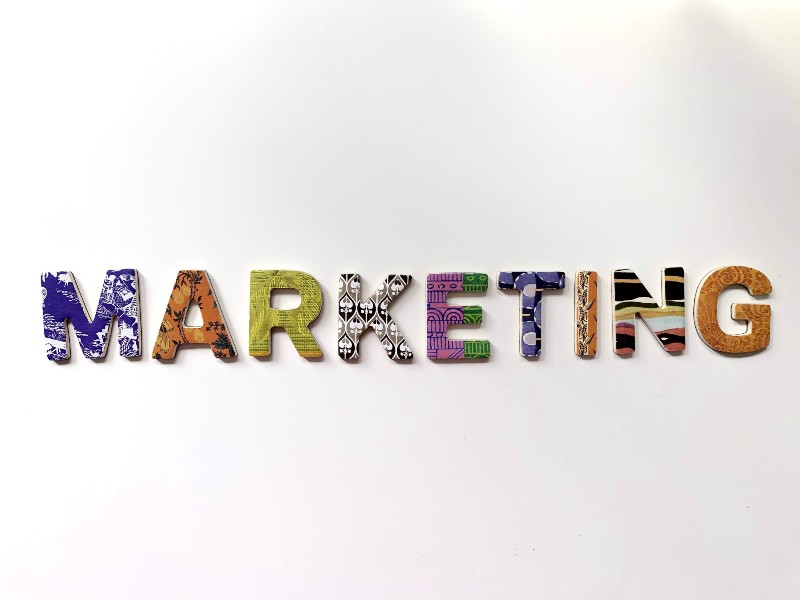 Share video content
There's been an increase in the number of videos companies are using to boost sales. Why? Because they're more personal than your average blog.
For many businesses, it's getting harder to reach out to people in person. So it makes sense that your audience wants evidence of your genuity.
Whether it's a run down on your product service, sharing a funny story or even some sort of vlog, a quick snap can go a long way.
This proves to your customers that you're not some robot behind a screen. You're actually a real person that they can build a working relationship with.
That's what B2B purchases are all about.
Be more active on social media
With the majority of the country working from home (or living at work, some might say), we spend much more time scrolling through socials.
This gives your business the perfect platform to sell, especially as social selling is fast becoming the modern day prospecting.
According to the Harvard Business Review, 90% of decision-makers never respond to cold calls, while 76% are open to having a conversation on social media.
With margins that high, you want to utilise your social media to leverage relationships with potential customers.
If you want to know how to best manage your profiles, take a look at our tips for social selling success.
Also, remember what I said earlier about videos? That's a perfect way to give your socials a boost.
The likes of Facebook, Twitter and LinkedIn are all giving extra visibility to video content right now as they've changed their algorithms to favor video content over any other type.
What's there to lose?
Spend time on SEO
It might be a minefield, but SEO (Search Engine Optimisation) is one of the most successful marketing campaigns you can launch in 2021.
SEO is a digital marketing tool that allows you to understand what your customers are searching for. This makes it one of the main drivers of organic traffic.
Organic traffic is literally free website hits. Why wouldn't you want that?
To get started, you need to optimize your site and the best place to start is with keywords.
Carry out keyword research to get an understanding on the key terms you should be including on your website, blogs or articles.
For more help on how to implement an SEO strategy for your website, take a look at our actionable SEO tips.
Utilise Big Data
It wouldn't be 2021 without technologies like artificial intelligence and machine learning. They're the future!
Not only are they really clever, but they can give your business more insightful data about your customers.
With website analytics tools like CANDDi, you can keep an eye on your current and future prospects.
We can show you who your prospects are and where they came from so that your sales team can better meet their needs and sell more products. Result!
But what happens next? Well, CANDDi can also help anticipate future buying habits.
Do you want to know how long someone has been on your website? How many marketing touchpoints does it take before they buy? Did your recent marketing campaign bring more conversions than before?
CANDDi's data has you covered.
Talk to your existing customers
In a time when we're all just doing our best, it's nice to reach out to your existing customers. After all, without them, what would your business be?
This is a good opportunity to check in on them and show a little compassion, as well as getting an insight on how your product/ service is working (or not working) for them.
We've just spoken about the quantitative data CANDDi can provide, but you also need qualitative data.
This relies on feedback from your customers, so try running surveys, polls or asking for reviews.
Once you have the data, you can make note of patterns, and make decisions based on those patterns.
This will allow you to monitor the ROI of your marketing, so that you invest more in what's working, and cut short what isn't.
Ultimately, a new year comes with new trends. If you've not already, try implementing the above strategies to give your digital marketing the boost it needs for 2021.