Top 4 Tips For Proactive Exhibiting
Do tradeshows like a pro and don't lose out on opportunities and prospects. Here is how we do it in CANDDi. A method tested, perfected and proven to work.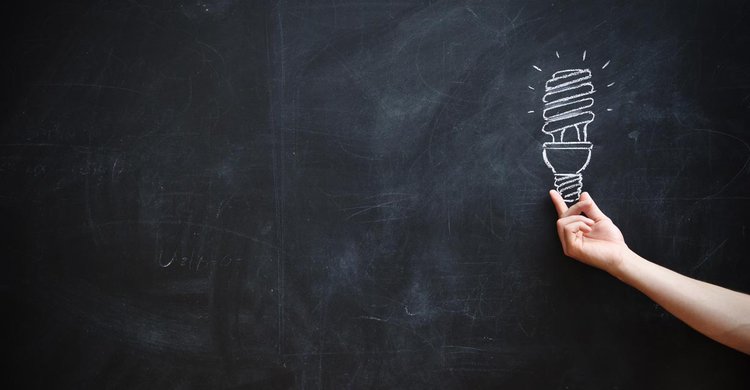 CANDDi has attended yet another tradeshow this week. This time we ventured further up north than we have before. Or at least, further than I have before. After driving up M6, past Hadrian's wall and into the world of kilts, we parked our car in Edinburgh for the Scottish Networking Show organised by HashTag Events.
I have written a blog about certain aspects of tradeshows that I feel are overlooked. (You can read it here). In this blog, I want to bring your attention to what you actually do in a tradeshow and what impact it can have on your success. Why do I want to share that? Because what I saw at Scotnet was part surprising and part startling.
Yet, before I dive into my 4 top tips, let's consider the following two words which might give you an inkling as to where I'm coming from: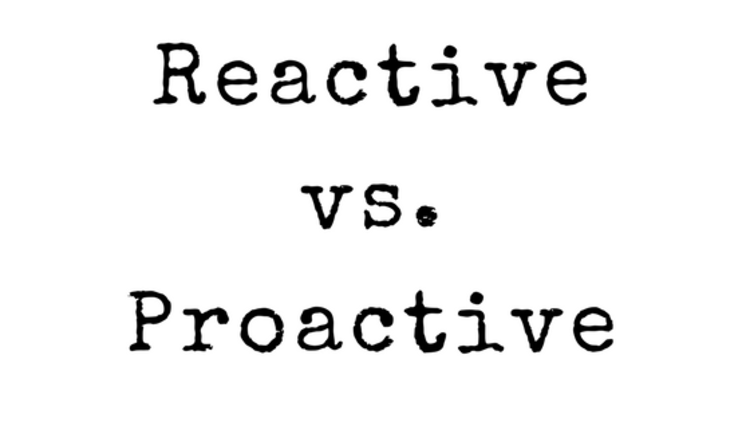 These two words define and reflect business's attitude towards getting clients. They also reflect person's attitude to dealing with or addressing a situation. Whether these two ideas are interconnected or not, I can't tell. But one thing is for sure, some people still don't realize that one means failure and the other success.
The problem is that there are plenty of companies on the market. As a result, customers can allow themselves to be picky. In this setting, businesses need to choose a strategy that will give them visibility among the competition. Being reactive and waiting for deals to come to you equals to sitting down and watching streams of people who look interested pass by waiting for them to come to you first. Being proactive means standing up and engaging with those opportunities, going out to get deals yourself. It's clear which one of the two is going to reap more results. You either actively pursue your prospects, or you get left behind with hopes and wishes.
So here are my top 4 tips for PROACTIVE exhibiting that will yield you more results from tradeshows:
Stand up!

I can't stress this one enough. I've been taught it at high school and re-learnt it when I started attending tradeshows. I understand that sitting down is comfortable, especially for ladies wearing heels. It is a nightmare to stand up 7 hours straight. Trust me, I know. But there are a few things that happen when you sit down. You're putting a barrier between you and your prospect, a physical one. A table that shields you like a wall. It is not encouraging people to approach you. It is laidback. Then, oftentimes, when we sit down, attentiveness drops. People pull out their phone, work on their laptops. Their focus is divided and they miss attendees who look at their stand from a few feet away. No one will come and tap talk to you if you look busy yourself. So stand up and put the distraction back in the pocket where it belongs. Make it comfortable for the visitors to come to you and talk to you. Stand up so they can look straight into your eyes and talk to you as an equal, not talk down to you. Stand up so you stay alert, make eye contact, smile. Stand up so you have a chance and flexibility to walk to the person who is clearly reading your popup banner from afar. By sitting down, you are not distilling the crowd only to those who are truly interested. You are LOSING opportunities. There is too much choice around and people can move from reactive representative to a proactive one right next to you.
Reach out to people! Talk to them!

So as mentioned above, standing up invites people to approach you and it gives you the chance to reach out yourself. Do so. Start those conversations with visitors who make eye contact with you, look at your banner, your stand, your presentation. However, here is a tip within a tip - strike up a conversation that is not business oriented. Do the "how's the weather" or "have you travelled far to come here" icebreaker. Yes, ultimately you are there to do business, but you also want to leave an impression that makes the other person remember you. It won't be your sales pitch. It will be your personality. You will leave an impression with a conversation that is not mainly you selling at them. Attendees talk multitude of exhibitors during the event. Majority of the exhibitors go straight into their sales pitch. Be refreshing! Make yourself different by starting a conversation with no pressure attitude. Break the ice, get to know the person, find common ground and somewhere in the process business conversation happens.
Don't forget about networking!

You will meet a variety of people during a tradeshow. Some of these will be contacts soon forgotten. Some of them will be your treasured black book material. As mentioned in my previous post, tradeshows are hubs for networking. Not everyone will be your prospect, not everyone will be a contact to sell to. Sometimes, however, someone might become an important business connection. So as you talk to attendees or other exhibitors, be sure to keep in mind that you can make something out of nothing too with networking.
Take it seriously!

This one is my main takeaway from a networking session/workshop delivered by Colin McKeand (Twitter, LinkedIn) that I attended during the tradeshow. Colin stressed the necessity to take networking seriously. I believe this includes tradeshows as well or any other formal event. First and foremost, it means to actually turn up. If you've paid for an exhibiting spot or an attendance ticket, take it seriously and come. If you don't, you have missed out on opportunities. If you don't repeatedly although expected to come, you will harm not only your own but potentially your business's reputation as well. After you've arrived, set yourself targets. Although your boss let you out of the office (hooray!) there should be some expectations and results to deliver. If you're exhibiting, make sure to give yourself a target for a number of business cards collected. If you're there to attend, ask yourself why and what you want to take out of it. Target yourself for at least 3 businesses that left an impression and how those could help you. Although a day out, it is still work.
---
This is how CANDDi has been doing it. Whenever a team heads to a tradeshow, they follow the simple tips and always deliver. Do you have any additional tips of your own? :)