What Everybody Ought To Know About Trade Shows
Trade shows are ultimately about getting business. Yet, there is much more to them than that simple aim. There is valuable information and other opportunities that you might have been missing. Until now...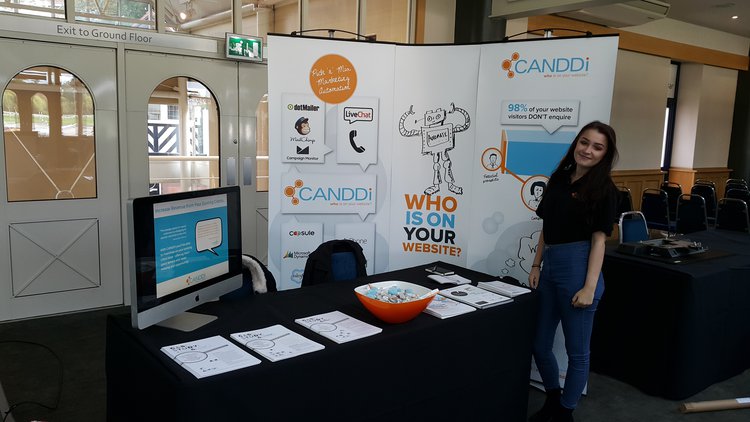 It seems that the trade show season has started again. With many events happening around Manchester, CANDDi picked its first stage in Chester as an exhibitor and a sponsor.
But, as a business, we make a point of going to a few trade shows each year whether we sponsor it or not. And you should go too. Here is why:
Trade shows are the hubs for networking

Aside from hoping to get business from human interaction, old-fashioned exchange of business cards does more than that. If you use it right. It gives you - a person willing to hear what you've got to say = someone interested; data to enrich your database = ie email marketing; a contact for someone who might be able to help you in the future = hassle free 2-way relationship.

Trade shows get your business out there

This one, I feel, is a bit underestimated especially by new businesses. I was happy to see many smaller businesses at the Chester business show coming there either as an attendee or an exhibitor. They came to showcase their budding enterprise. Make a physical presence in relevant trade shows. Make a mark among other business, let people know who you are. It builds credibility, trust and at the end of the day, people tend to believe what they see with their own eyes, not only what they hear about.

Get up to date with what's going on in your sector

Sat locked in your office all day long somewhat isolates you. To hit those deadlines, there is little time to browse the internet for news or browse your inbox for the blogs and other content you've subscribed to. Trade shows give you a great opportunity to get information first hand with the extra insight from someone else. Something you would not get from an article - the raw emotion and honest opinion.

Check out your competition

As much as it is important to know what the state of your sector is, it is also a great chance to check on your competitors. Are they making a presence? Are they popular with the attendees? How large is the stand? How good is their stand? If anything, observing your competitors, gives you an idea whether there is anything you could do better, to outdo them.
I believe that some businesses get stuck on number 1 and don't consider the rest. All the above are of importance for the business, and you, to stay on top of their game. Would you agree?