3 Steps to Capitalising on Behavioural Data
What do you know about your customers? There might be things you haven't even realised you've gathered. You might even be pondering delving into the world of behavioural data but haven't got a clue where to start! We've attempted to simplify why and how you can gather intent data and use it for your business.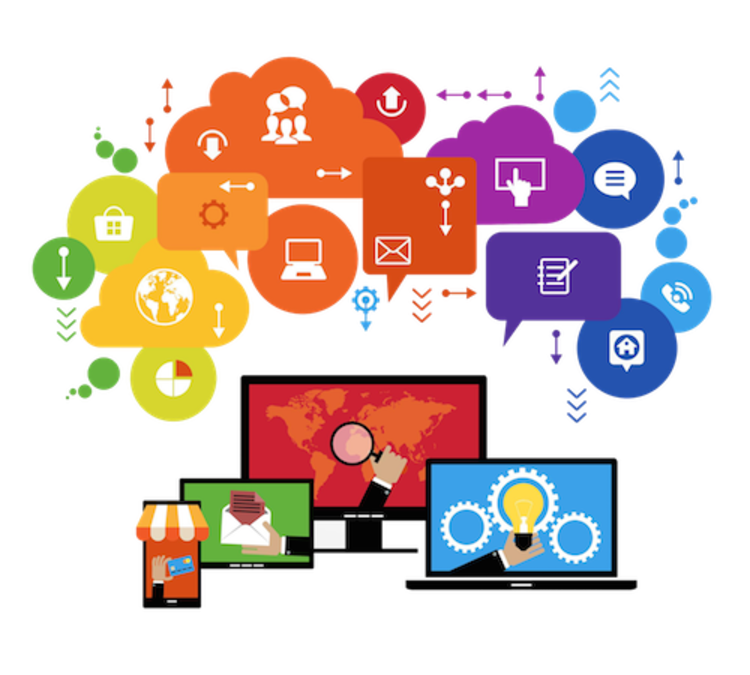 The easiest way to define Intent or Behavioural Data is that it is any information that's collected about an individual's or company's activity or engagement with your brand.
To be more specific, I'll reference Marketing Land's definition of internal direct data:
"Internal intent data (also known as first-party data) is the activity a company captures on its website via its marketing automation platform or through application logs. This kind of information contains highly predictive buying signals, since the content is relevant to the purchase decision i.e. links clicked, pages touched, duration spent."
Now let's take it back to examine what the definition means, and how you might be able to leverage it for your business.
Capturing Data
Knowing what to use in order to capture your intent data is as tricky as knowing what to do with it, and depends on a lot of variables. For the sake of simplicity, let's focus on 3 key methods.
-     Re-targeting
One of the original ways to utilise intent data, the way these work is once a visitor lands on your website a pixel is placed to then track the activity of potential customers as they continue to browse around the web. Allowing you as the retargeter to see what they find interesting and display timely, relevant advertisements their way.
The useful thing about a lot of retargeting platforms is the ability to segment your visitors based on their activity on your site. As an example, tagging visitors who have landed on your page for the first time will see discount ads on other sites, whilst converted customers might see ads for products that complement their purchase.
-     Marketing Automation
Automation offers you the ability to construct pre-built sequences for outbound marketing, based on predefined criteria i.e. visitor makes a purchase and receives 3 step sequence thank you, feedback and cross-sell emails.
One of the truly powerful aspects to automation is the understanding you can generate of your subscriber and visitor lists behaviour, then building campaigns to different segments. Automation platforms are one of the revelations of 21st Century marketing. Although great for efficiency and potential ROI the key is understanding where it fits in with your business, target market and making sure only relevant information is communicated to the right people - there's a fine balance between sending relevant content or being spammy.
-     Website Analytics
A tool like CANDDi enables a complete granular view of each activity a visitor, client or prospect takes across your website. Pooling visitors based on which pages they're visiting, who your key referrers are or how your web forms are performing or all possibilities when leveraging the power of web analytics.
Acting on this data is the determining factor in ROI, collecting information and data is great but you have to decide on what your goals are. It may sound simplistic, but merely implementing analytics is not enough. You need to realise what you think are the pathways, and actions (intent/behaviour) a visitor will take and attempt to leverage from here.
Analytics has the capacity to provide insight to both marketing and out-and-out sales, clarifying your attribution whilst also showing intent data that sales can act on in real time.

Analysing Data
Analysing the data you collect is paramount in realising what does and doesn't work for your customers. Remember to always keep them front of mind.
Intent data is paramount to you, so as to best understand those you serve.
The basic things you need to look out for are patterns of intent:
What routes are people taking on the pathway to conversion or bouncing? What referrers generate the most traffic? What content appeals the most? What supplementary products are people interested in? What IP data can we use to understand consumer by region?
The list could go on.
This all builds up to building an understanding of the dynamic segments of your market. Every business' website will perform differently, it's imperative you understand what keeps yours front of mind when it comes to buyers in your niche.

Leveraging Data
The penultimate step. How do we make the most of it?
The method you choose to collect the intent data of your visitors, is likely to determine how best to leverage it.
There's a balance between the "sell" you make as a business, and the needs or interest of your audience. As an example, B2C eCommerce websites are likely to benefit further with a mixture of Retargeting and Automation for customers to make their own informed decisions.
Alternatively, a B2B SaaS could use Web Analytics and Automation to broadcast case studies and nurturing campaigns to build brand-evangelism, plus share relevant content. There might even be a telesales team who can act on real time analytics data to highlight prospects and repeat returners.


It goes without saying, the possibilities are plentiful. Don't underestimate the value it can bring, you don't have to be a FTSE100 to have access to and fully utilise this level of insight. The important thing is understanding where it can fit into your business, and how you use the data to benefit the needs and interests of your audience.
And hey, if you're reading this without a clue where to start you can always give us a call and we'll see if we can give you a nudge in the right direction.