We at CANDDi put a lot of emphasis on the power of email marketing. However, we often come across similar concerns or negatives associated with it. Here we take a look at some of the most common objections or "myths" and debunk them to show you the value it has!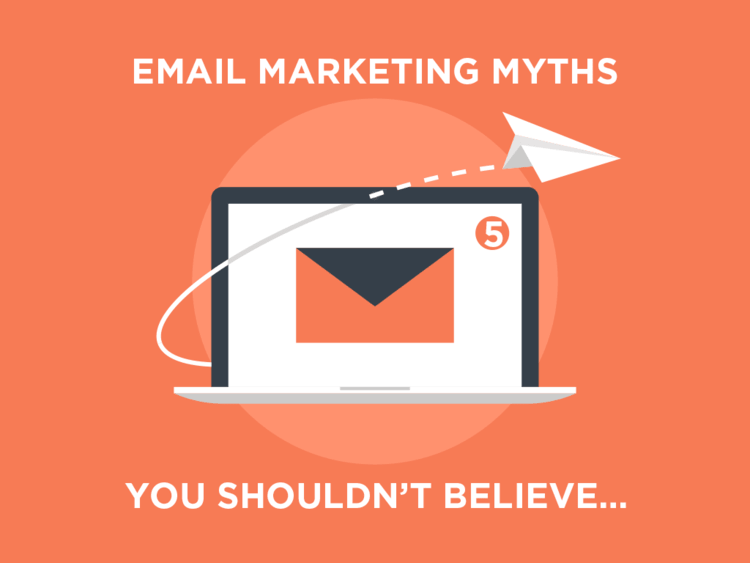 The running of email broadcasts is not only a fantastic way generate more leads and generate sales for your business; it also allows CANDDi to identify website visitors and track their path through your website.
Key to effective email marketing is the ability to map your customer journey and leverage this information to guide the customer every step of the way. In short to know what happens 'after the click'.
Below are some of the comments we hear about email marketing and the truth behind the claim:
Email marketing doesn't work - it's just spam
This is just wrong. Email marketing done well does work and isn't spam. Spam is the sending of unsolicited emails that aren't relevant and are unwanted by the recipient.
The key to avoid this is to ensure you're only sending communication to appropriate recipients, at an appropriate frequency and with an appropriate subject matter.
Organically grown lists will always outperform purchased data however both can work when done well.
Email marketing means we'll get loads of sales just by hitting send
Possible but unlikely. Even if you're communicating a fantastic offer, service or price it's unlikely to be a silver bullet.
You may generate some good business from it but it's important have realistic expectations. With purchased data, through a reputable source, you're likely to achieve between 8% and 18% as an open rate and 0.4 - 1.5% as a click through rate. Organically grown data is likely to perform higher than this however will not be at 100% for either metric!
The subject line is the most important part of the email
Incorrect. There are a multitude of variables that can influence the success or failure of a email marketing campaign.
The subject line is important however like a house of cards if one of the elements fail the campaign will fail.
Important things to consider are (in no particular order); subject line, friendly from, personalisation, content, message, offering, incentivisation, calls to action, landing pages, frequency of communication, audience and many more.
If I send out to 1,000 people everyone will open & click
Even if Google, Adobe or Microsoft sent 1,000 emails to customer data it's unlikely they will see an open rate above 60%. I'm sorry to break it to you, not everyone will love your message!
No one pays attention to email marketing any more
In recent years email marketing has hit an all time high in terms of emails sent. Both the business and consumer community have become more tech savvy. Additionally one-to-one email clients such as Gmail and Outlook have added new feature such as "Promotion/ Social" and "Clutter" folders in order to filter above and beyond the typical Junk Folder.
It is more important now than ever to be intelligent with your email marketing. There are still opportunities with email marketing as a comparatively cheap communications method however realistic expectations are key.
Buying data is illegal and in any case doesn't work
The purchase of marketing list data through a reputable source is 100% legal. There are subtleties between the purchase of B2B and B2C data however a good list supplier should always guide you through the process.
Ensure your list supplier is registered with the Direct Marketing Association (DMA) and if in doubt we have a resident list data expert at CANDDi that would be happy to point you in the right direction.
All list data is the same, go for the cheapest
This is a recipe for failure. You wouldn't cook with Remy Martin Louis XIII Cognac, equally you wouldn't offer your father-in-law Sainsbury's Basics cooking Brandy.
The world of purchasing data is even more complicated than the above dilemma as there are bootleg sellers of Moonshine to add into the mix also!
As a minimum ensure you source is legally and ethically sourcing the data. This is easy to check and could save significant ICO fines or worse reputational damage.