Levelling up your Email Marketing!
The Email Marketing Industry Census was recently published and has revealed the benefits of an effective strategy. In comparison to other marketing channels from SEO to Social, email marketing is measured to provide a better return on investment than any other.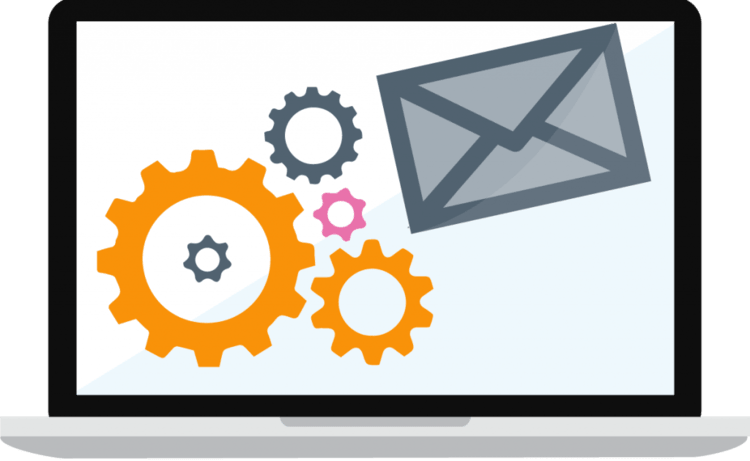 23% of business sales are said to be directly attributed to email marketing. Along with almost three-quarters (73%) of companies who rate email marketing as "good" or "excellent" when it comes to ROI. Only 5% see a poor return, suggesting it's an excellent channel to focus on.
With that being said, it seems to be vastly underestimated in terms of its potential value. There are a few areas perhaps we could consider in order to take our existing campaigns up another level.
Segmentation
By understanding the requirements or interests of different portions of your target audience, you can begin to produce tailored content for specific segments. This could be based on things such as online habits, location, company profile, seniority level etc.
By getting relevant and personalised content this can also help to reduce unsubscriber levels.
Automation
Factoring how visitors engage with your website, you can begin to automate direct emails or add them into specific mailing lists based on these criteria. This results in a very low maintenance way of managing, nurturing and driving your leads or customers/clients.
Measurability
The biggest thing to take away from email marketing is how easy it is to now track the effectiveness of your campaigns.
Being able to attribute conversions through your ESP and Web Analytics platforms, you can begin to get a better understanding of how successful each campaign has been and really dig into understanding your audience.
A by-product of this is then trialling new techniques and practices such as split testing and personalisation in order to increase open rates, engagement and sales.
It was interesting to see Litmus' report titled "Email Marketing in 2020*", where they asked a series of experts from agencies, email service providers, consultancies and so on as to what they predicted for email marketing in 2020. One of the standouts (despite the ongoing debate), was consumers thoughts to email's staying power. Check the image below: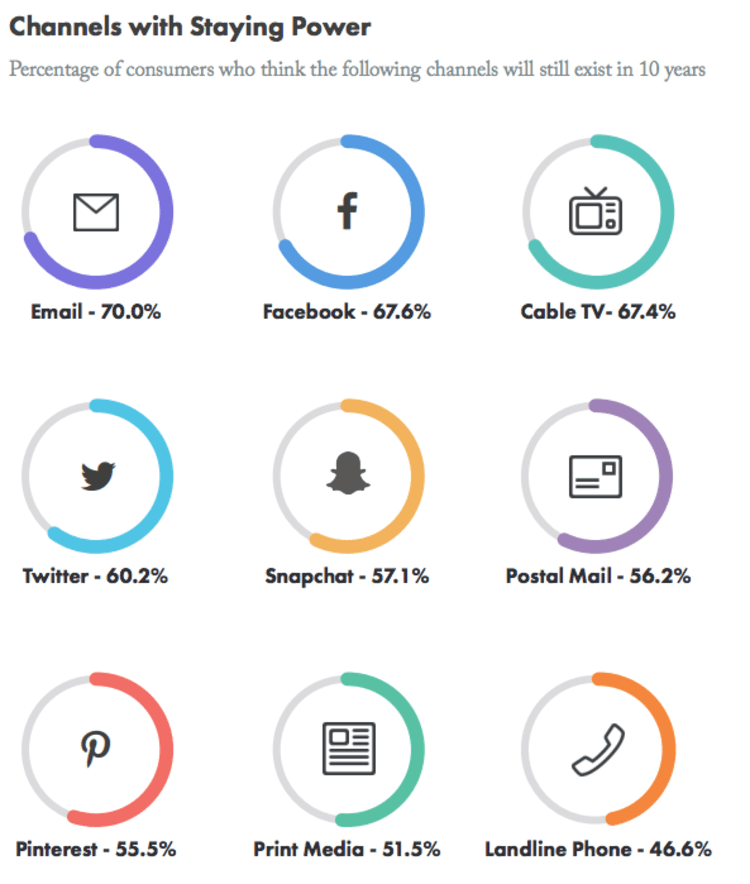 Aside from the obvious, the results are indicative of just how valued email is on a consumer level. We know how valuable an effectively produced campaign can be, and it is seemingly going nowhere.
However, as our tools and insights become more advanced and detailed it's easy to get lost in what we're trying to achieve - to win more clients/customers and keep our existing ones!
Yours
Daniel