How PR Reduced CANDDi's Sales Cycle
When Tim Langley, from website and prospect identification company CANDDi, was in the process of revising his marketing strategy, PR was in his opinion a 'bit of an indulgence'. The company had tried a traditional approach to public relations in the past and ended up with lots of noise but very little in terms of ROI. Tim, a Cambridge mathematics graduate and digital entrepreneur, is a self-confessed geek with an analytical mind that looks for quantifiable returns from any investment.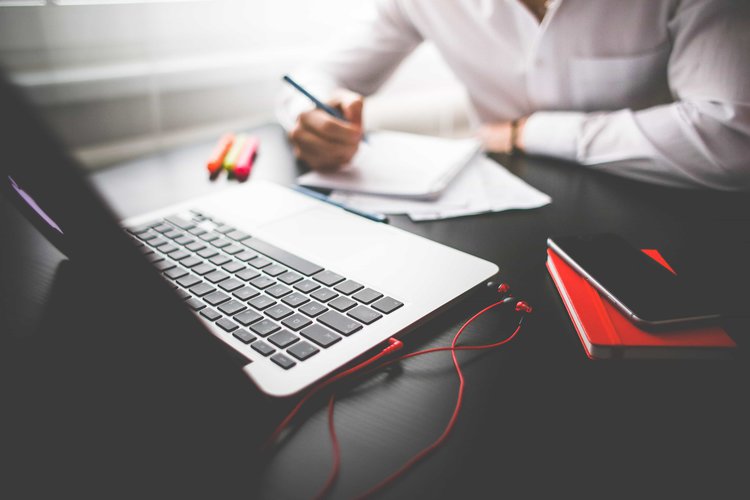 CANDDi is a software service that enables businesses to understand the makeup and behaviours of their website traffic by identifying and tracking IP addresses and matching further information to each record to draw out exactly who the prospect is and what they do whilst on a business's website. The solution is generally sold by offering a free demo and converting the sale once the demo has shown the value of the solution.
Tim was looking at ways to better explain the benefits of the service and position CANDDi as an organisation with expertise in the digital marketing space. The marketing approach that the business wished to achieve was one that would build a story as to how CANDDi sits within the digital marketing landscape and create a prospect journey that would go from discovery through generating understanding and ultimately to a purchase decision.
"We knew what tools we needed to use to get our messages out there – after all our business is in the field of prospect identification and engagement – but there was a gap. We didn't have anything in place that really explained what CANDDi offers and what the business benefits are," Tim said.
At this time, Tim was introduced to Context Public Relations through a mutual business partner. We recognised that CANDDi needed a portfolio of quality content that would educate prospects and be shared across their marketing activities which included website content, social channels, newsletters, press, third party platforms and video.
The notion of what Tim considered 'the traditional PR approach' of pure media relations and business-led updates was unsold and instead a programme of good quality content research and writing was put forward as the way to generate understanding and engagement. We recommended a two stage approach: the first step was to create content that would move people along the decision-making process by giving them the information that they need. Stage two was to combine the content marketing approach with more traditional, but targeted, media relations to attract a wider audience.
As Tim commented: "We needed to have something of interest and value to offer to our prospects and position CANDDi as one piece of the larger digital marketing picture. We wanted to be seen as experts in the entire subject area and offer insight and guidance. It was a complete philosophical change, as prior to this we had talked mainly about the nuts and bolts of the technology."
Educating and informing the market has paid dividends and a result of this is that the sales function within the organisation has changed dramatically. CANDDi is doing significantly less cold calling, as a wider programme of PPC, SEO, social engagement and third party published content has delivered already interested and engaged prospects. The number of demos booked has actually declined, but the post demo conversion rates have skyrocketed. A typical month now sees 30 demos booked, compared to 200 previously. However the percentage of prospects who go on to use the paid for service is now over 95%, compared to around 12.5%.
Tim puts this down to much of the 'interest filtering' happening prior to the demo. "We are doing demos with already engaged prospects who know what they are looking for and what our service can deliver. It means that our cost of sale has been reduced and we've restructured our organisation to reflect this with fewer sales people. The sales team that we have is much more engaged too as they are more likely to be dealing with customers who are already qualified and interested."
The average value per customer has also increased as the content and information that CANDDi offers to prospects and existing customers provides tips as to how to use the platform to do more.
"I suppose that our PR agency Context, has ultimately taken the same approach that we have – instead of trying to sell us a point solution that we don't really get or see the value of, they have shown how we can achieve our goals using the tools that they have; their service brings benefits as part of a wider marketing landscape."