Tired of website tracking tools
that don't deliver results?
CANDDi goes
one step further

than the other tools on the market.
Start your one-month free trial today!
The CANDDi story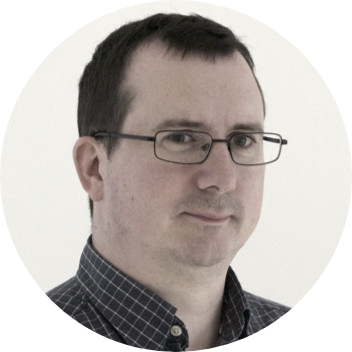 Tim Langley, CEO
I created CANDDi 12 years ago with a simple objective: bring a more human approach to the world of website analytics.

Since then, we've developed our software to connect you with the individuals on your website, not just the companies who visit.

Book a demo, and we'll show you exactly how CANDDi works… and how it's different from other tools you may have used in the past!

Or if you're ready to get started, sign up to our free trial and schedule your onboarding call.

Your success manager will personally demonstrate the best way to use CANDDi to achieve your specific business goals, and check in regularly to ensure you're getting the best results possible!
What makes CANDDi different?
We speak to a lot of businesses who have tried visitor tracking tools in the past, but just haven't gotten any value from it.
And the reason for this?
Getting vague information about your website visitors can often lead you down dead ends, leaving you worse off than when you started!
Watch as Chris explains how CANDDi goes one step further than these tools to deliver real insight to your business.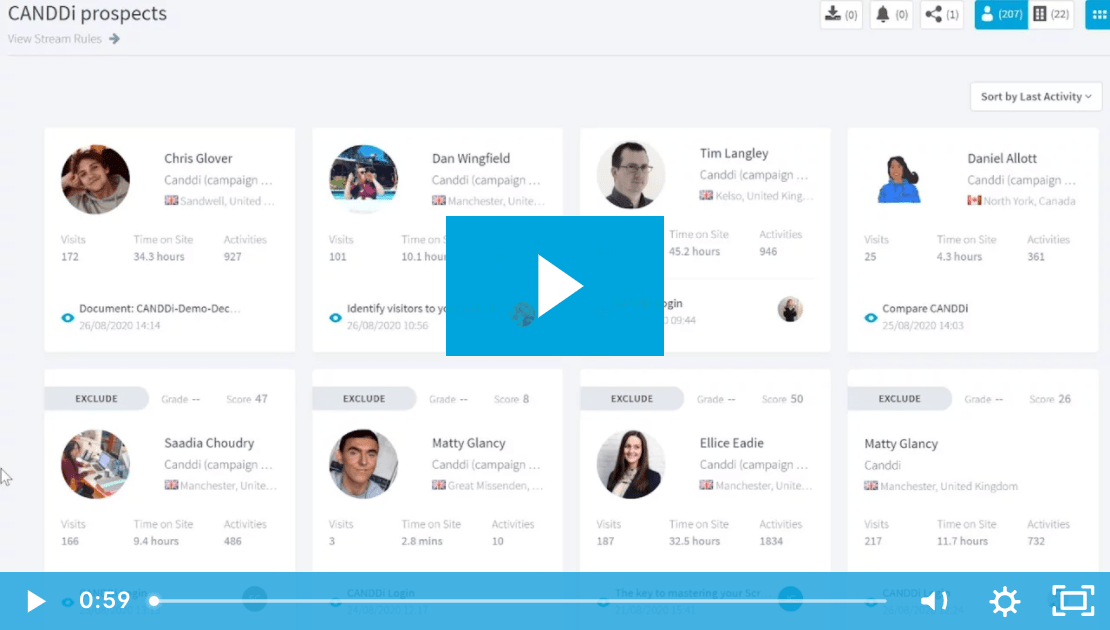 "As is the case when any new software is implemented in a business, there was an element of risk involved. However, it was immediately clear we had gained a new key performer for our business".

- Saravana Kumar, Founder and CEO, Document 360
Read case study
Turn website traffic into leads

On average, only 2% of website visitors enquire. CANDDi shines a light on the other 98%, plugging into your marketing efforts to provide the most advanced visitor tracking solution on the market.

What does that mean for you? Warm, automatically qualified leads directly into your sales team's inbox.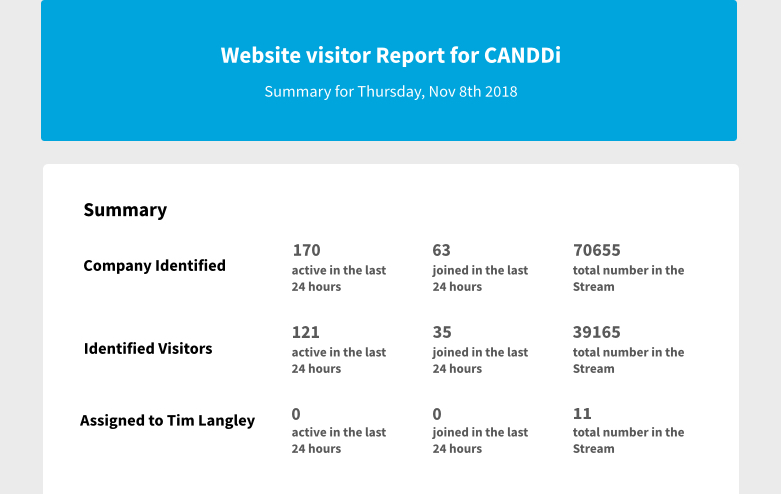 Track individuals, not just companies

Knowing which company a visitor works for is great. Knowing who they are is even better.

This is where the true power of our Visitor-Level Tracking lies: in allowing you to get in touch personally with the prospects on your website, with a pitch that's specifically tailored to their interests.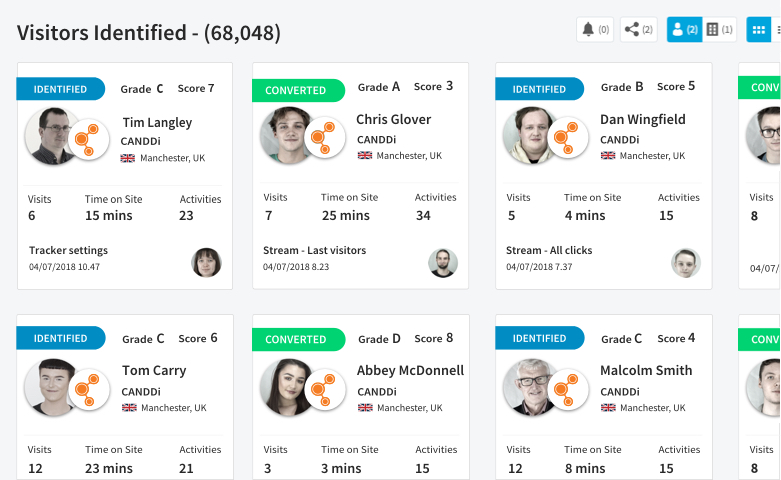 Never miss an opportunity

CANDDi operates in real time, and combines IP tracking with cookie tracking to ensure you never miss a sales opportunity.

Whether your prospects are browsing from their office or home, you'll get alerted the second important activity happens on your website.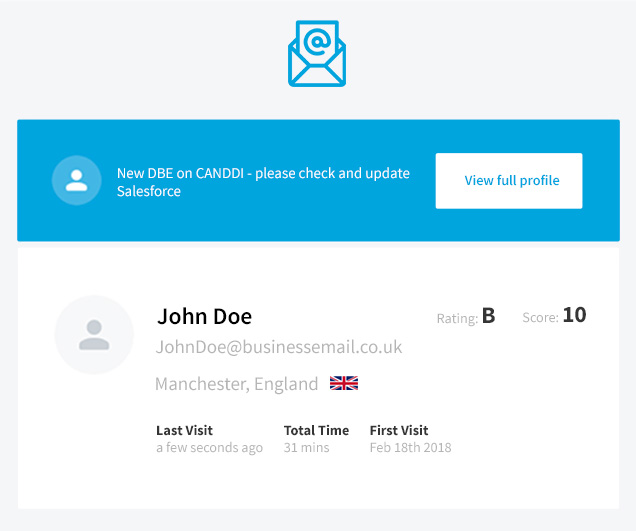 Integrate with the tools you already use

We believe in making your current sales and marketing better with no difficult adjustment period.

That's why we plug into your existing marketing efforts to identify visitors, and drive CANDDi's rich, actionable information right inside your CRM.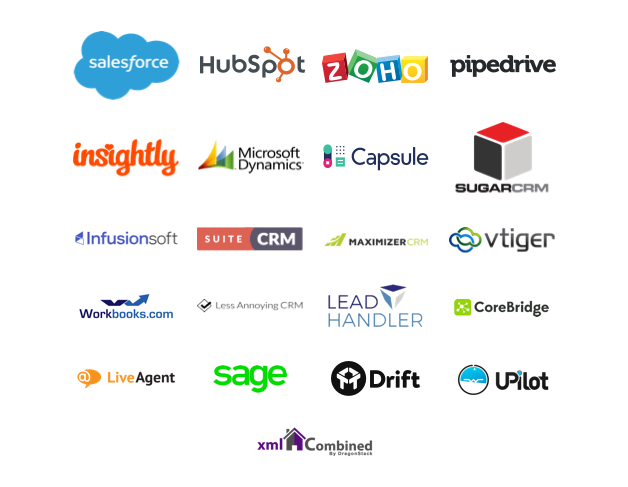 Either book a demo, or register for a free trial
After you sign up, install our tracking code on your website
Work with our success team to configure CANDDi for your needs
Enjoy full access to everything CANDDi has to offer
At the end of your month trial, assess its value and make a decision!