Software Advisory Service
50 extra sales conversions!

About Software Advisory Service
Software Advisory Service offers non-chargeable, expert, technology buying advice to customers looking for IT and telecommunications products and services. The company has grown rapidly in recent years, helping clients to navigate the increasingly complex IT marketspace. It has developed vendor relationships with hundreds of UK technology companies, ranging from large vendors like Oracle and Microsoft through to small, independently managed service providers.
The Issue
The Software Advisory Service digital team recently completed a full re-vamp of its website, with more information available than ever before for customers seeking advice on a wide range of IT services and solutions.
The team was keen to utilise the new website for lead generation and marketing automation was a key consideration throughout the design and development of the new site and built into its core functionality.
Patrick Byrne, Director, Software Advisory Service, said "We wanted more insight into who was visiting the website and the ability to track visitors to generate more sales leads. Before deploying CANDDi, we had no marketing automation in place and the extent of our analysis was a CRM system which could track if email had been opened. With the company launching a brand new website, we decided to take our marketing to the next level and we chose CANDDi because it offered detailed insights into our customer base."
CANDDi for Software Advisory Service
Visitor notifications
Page tracking
Marketing performance monitoring
The Results
Software Advisory Service now has the insight it needs to facilitate a targeted approach to new business based on better visibility of potential customers. CANDDi has enabled the company to generate a significant number of new business leads in just a few months. The company can pinpoint almost 50 sales conversions, worth more £30,000, as a result of customers being identified and tracked through CANDDi.
What they had to say
Patrick concluded: "CANDDi has proved an immediate success, with a return on investment within three months of deploying the software. It provides us with the insight to win business based on real-time data and it is playing a key role as our business grows. Without the software in place, these leads may not have been passed onto to the sales team and we may have missed out on a procurement."
In the coming months, the company will be looking at new ways in which CANDDi can improve its digital marketing strategy. As more visitors are spending more time on its site, it is hoping to develop specific landing pages based around new campaigns.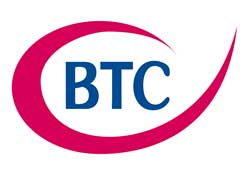 Automotive Software and Training - BTC
The consultant followed-up and managed to secure the sale of two systems to the value of £10,000. CANDDi yielded a return on investment in just three months.

Water treatment services - Brodex
Brodex uses CANDDi capture forms which has improved the levels of prospect engagement. The pop-up CANDDi capture box has encouraged more customers to ask questions about Brodex's services. Marketing staff at Brodex receive these questions via email and are able to respond quickly and in an appropriate fashion.