Boosting Your Business: Where To Buy Leads?
According to HubSpot, 50% of marketers believe that lead generation is a top priority for a marketing campaign. Lead generation is crucial for the success of your business. But generating leads isn't always easy, and the B2B market is extremely competitive.

Utilizing lead buying is a strategy that can greatly benefit your business. It makes discovering new customers simple and easy. But where to buy leads?

While lead buying is an excellent marketing tool for boosting businesses, there are a few things you need to know. Today's article will cover lead buying and the best places to buy leads. Keep reading to streamline your B2B lead generation with lead buying today.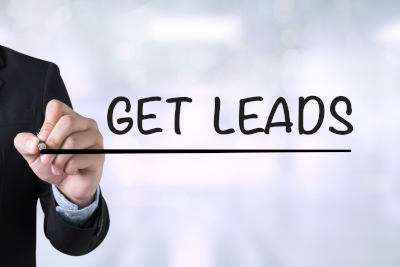 What Is a Lead Provider?
Lead providers help you fill your sales pipeline with fresh marketing opportunities. They sell you lead lists or B2B lead databases to help you save time, money, and effort.
In addition, lead providers help ease the challenging work of generating leads by yourself.
When Should You Buy Leads?
Leads are like wads of cash; you'll always want to acquire more. So you can buy leads at any time. But some companies buy leads because of the following reasons.
When Leads Go Dry
If your pipeline is looking empty, your business will start suffering. If you track your leads and notice a hard decrease, it's probably a beneficial time to consider lead buying.
When You Need a Boost
Your business doesn't have to be in a nosedive to consider buying leads. If you find that sales are dropping, strengthen your marketing department with a new list of leads.
Entering New Markets
Transitioning into a new market means that you need to find leads fast. To save yourself time, buy some leads. It's a perfect way to establish yourself in a new market sector.
Buying Leads: Red Flags
Buying leads has its occasional pitfalls, so you'll want to be careful who you buy from. Always ensure you buy from a reputable lead provider that doesn't scam you.
Some companies sell fake lists or low-quality leads that get you nowhere. This can waste valuable company time and resources, so always stay vigilant.
How to Buy Leads
When buying leads, you'll want to take a few things into mind. These steps will help you prepare for finding a lead provider. And they'll ensure the provider is a good fit.
Screening the Provider
Before you buy from a lead provider, check their offerings. Do they provide more than just a list? For example, do they offer tailored lists that meet your company's needs?
Review the provider for other vital information, like where they source their leads. Check for customer relationship management integration (CRM) and free trials. Screening the leads provider will help you ensure they are a legitimate company and not a scammer.
Comparing Prices
Lead pricing can vary based on the industry and services provided by the company. Further, your cost per lead (CPL) must meet your budget and provide valuable leads.
If a lead provider is offering their services at suspiciously low rates, you'll get what you pay for. If the company offers more features than you need, find a different provider.
Reading Reviews
It's important to check a provider's reputation and note what their customers think. You may find negative reviews that make you suspicious, so always check before buying.
If you see a healthy amount of positive reviews, you should be okay to proceed. As a rule of thumb, ensure the company's rating is at least four stars or above an 85.
Where to Buy Leads (B2B)
Luckily, you won't have to worry about buying low-quality leads or dealing with scammers. We took the time to find some respected lead providers for you.
Below we've listed the top places to buy B2B business leads for the coming new year.
Cognism
Cognism is one of the most trusted lead providers available. They offer in-depth features like verified phone numbers, direct dials, and new business emails.
Cognism is top-rated for their premium B2B data and their excellent customer service.
Cognsim Pros:
Prospecting tools

Premium B2B data

Intuitive platform

GDPR/CCPA compliant

Great customer service
Cognism Cons:
Leads without phone numbers

Not all data is always accurate
Lusha
Lusha is a B2B prospecting tool for buying premium leads. It's a great resource for sales reps and recruitment managers who need to reinforce their sales pipeline.
Lusha offers free starter plans, and it's an effective tool for your daily sales operations.
Lusha Pros:
Rich company insight

US-based B2B data

Latest market trends

Easy access

Free trials
Lusha Cons:
Profiles lack mobile numbers

High email bounce rate
ZoomInfo
ZoomInfo provides users with a powerful B2B database to enrich their marketing strategy. It provides plenty of features, and the platform is frequently updated.
ZoomInfo allows you to build your own database accounts and increase business sales.
ZoomInfo pros:
US-based data

Easy to use

Prospecting features

Business information

Targeted searches
ZoomInfo cons:
Expensive

Data inaccuracies
MegaLeads
MegaLeads is a tool designed for small businesses, helping them acquire new leads. Business lists are US-based and provide access to business data that are verified in real-time.
Their database is large, also allowing you to target the best leads.
MegaLeads pros:
US-based data

Targeted searches

Data verified in real time

Large database

Chrome extension
MegaLeads cons:
Vague GDPR compliance status

No automated CRM integration
Boost Your Leads Today
To ensure you know where to buy leads, check back here and follow our tips. Use lead buying to help you improve your sales pipeline and boost your lead generation. You can buy B2B leads for any circumstance; just make sure to verify who you're buying from.
Additionally, if you want to track your website visitors, we'd love to help. CANDDi helps you track individuals and capture new leads. Start your free trial with us today!