What are Leads in CRM? 5 Things You Need to Know
Did you know that 50% of all marketing professionals consider generating leads a top priority?

Leads are one of the most trustworthy and reliable strategies to boost your business. With the latest digital tools, leads are becoming even more accurate and valuable.

If you're thinking, what are leads in CRM? The reality is that generating leads is a great way to establish an effective CRM system for your business. This results in better communication, higher conversion rates, and more sales.

Want to learn more about marketing leads for CRM? Read on for everything you need to know about generating leads for your business.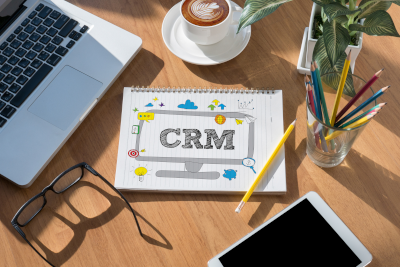 What Is a Lead?
A lead in business refers to a sales lead. This is the term that's used to represent a customer that may be interested in the products or services you offer. In a marketing sense, businesses aim to create innovative marketing strategies to generate leads for the business.
Leads can indicate how far your campaign managed to reach. This is because each lead does come with vital information that you can learn from. This information is captured from their interactions on your website and can be used to make your CRM system more accurate.
Modern Leads
As mentioned above, modern leads have evolved to come with packets of vital information. This information does not just let you know more about the lead but can also help you improve your marketing campaign. This is because the interaction data can be compared with other leads to evaluate what parts of your campaign are effective and which parts need work.
In the past, cold calling and physical marketing were incredibly popular. However, the digital marketing revolution has evolved the entire industry. These innovations have made digital leads incredibly accurate and reliable to use in your internal CRM systems.
What Are Leads In CRM?
A customer relationship management (CRM) system is a digital tool that you can use to help manage consumer data. While this is a great tool to manage existing customers, it can also be used to track leads that come into the business. This way, you can keep an eye on your potential customers before they become official customers.
Modern CRMs are built to accommodate leads. These tools accept additional information about each lead such as their level of interest, budget, and even location. This can help you organize and manage your leads within your dashboard.
Leads are kept in a separate part of the CRM system but can quickly be added to your contacts with the click of a button. This simplifies the entire process and helps you build a seamless sales funnel for your business.
Why Are Leads In CRM Important?
Having leads incorporated into your CRM system can help you streamline the entire process. This essentially allows you to view everything in a single dashboard. This visibility can help you spot issues early and see the results of your adjustments in real time.
What You Should Know About Leads In CRM Systems
As mentioned earlier, having your leads integrated into your CRM system comes with a ton of benefits. Here's a quick look at five things you need to know about leads in CRM systems.
1. Leads Are Incredibly Accurate
Modern leads are incredibly accurate. Incorporating them into your CRM system can help you view an accurate representation of how much interest your campaigns are generating.
2. Improve Your CRM System
Having your leads directly in your CRM system will help you view everything in a single place. This can help you spot issues early so that you can adjust your campaigns. The dashboard also lets you track the results of your adjustments effortlessly.
3. Influence Your Marketing Campaign
Keeping a close eye on your leads can help you adjust your entire marketing campaign. This is because modern leads come with a ton of information that you can use to see what works and what seems to be making leads lose interest. This information can help you make the right adjustments to your marketing campaign and your entire business.
4. Boost Your Conversion Rate
Leads are potential customers that are interested in your business. Having your lead information contained within a singular sales funnel can help you optimize the entire process. This optimization can take different forms but ultimately improves your conversion rate.
5. Build Brand Awareness and Value
When it comes to generating leads and optimizing your processes to convert them, there are a few after-effects to keep in mind. The most notable effect is a significant boost in brand awareness. This is because even the leads that don't become customers will still have interacted with your brand and are now aware of who you are.
While many may overlook this, brand awareness is deeply linked to brand value. This is an incredibly valuable asset for your business to maintain as it grows in the future.
Invest In Marketing Leads Today
If you've ever asked yourself, what are leads in CRM? Hopefully, now you have a better idea. Lead generation is a powerful tool that modern businesses can use to aggressively grow their business.
Lead generation and CRM work hand-in-hand to help organizations track leads as they go through the sales funnel. This is an incredibly effective way to monitor leads, allowing you to boost customer interest and sales in the process.
If you're thinking about investing in lead generation for your business, consider learning about our services with a one-month trial today.