5 Major Benefits of Visitor Tracking for Your Website
Over 71 percent of small businesses have a website. With a website, potential customers can check out your business and even become loyal shoppers.

The challenging task of tracking and identifying website users is routinely disregarded. Sadly, failing to track website traffic could prove to be a costly mistake.

Monitoring website traffic is crucial to the success of your business. It might improve your marketing strategy, to start. Additionally, you could enhance your online design and get leads!

Are you interested in learning more about the benefits of visitor tracking for your business website? To find out why you should be tracking visitors, keep on reading!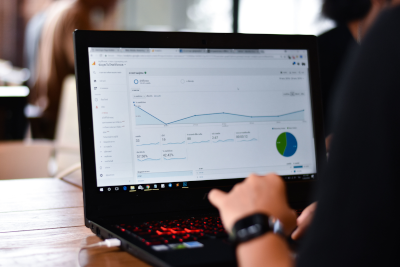 1. Better Understanding of Traffic Sources
Your URLs almost definitely already contain UTM parameters. They're a great method to use Google Analytics to track a visitor's path around a website, and website visitor tracking is the gap.
Businesses track website visits primarily to better understand the origins of their website traffic.
You can see how different businesses respond to different marketing initiatives. Your marketing team must now develop comparable high-converting strategies. This will help to draw in more clients who share your interests.
2. Better Understanding of Customers
Buyer personas should be created for each "kind" of the ideal client. Each group, including agency owners and in-house marketers, creates unique buyer profiles.
Your buyer personas must be based on data, not conjecture. Assuming your target audience possesses certain characteristics is dangerous. This is because you can spend hours pursuing people who won't convert.
Your buyer personas are strengthened even more by website tracking. Why? Because you can observe each company's characteristics and the conversion process.
Your buyer persona documents should incorporate similar trends. These trends may include content consumption, business size, and referral websites. Your marketing team will then have more time to focus on generating more leads.
3. Improve Marketing
Before a customer makes a purchase, you may leverage data about their online activity at each level of the marketing funnel. You might be able to fill in any gaps if you know which businesses are advancing through your marketing funnel in addition to traffic and conversion rates.
By doing so, you can solve earlier issues and expedite the funneling of prospects. using tracking sources to examine marketing. You want to make good financial decisions.
Choose your KPIs before you start tracking the success of your marketing efforts (key performance indicators). KPIs are quantifiable indicators of how effectively you are achieving important corporate objectives.
KPIs include, for instance:
profit/cost
average conversion time
cost of acquiring new clients
customer loyalty
number of clicks on your advertisement
KPIs differ depending on the aims of your business and your sector, but monitoring website traffic may show you how many people are visiting your site as a result of your marketing efforts.
For instance, if your business launched a new advertising campaign, you would like to know how many people visited your website after clicking on the adverts. By doing this, you'll be able to determine whether your campaign was successful or whether you need to adjust anything about your advertising.
You may enhance your marketing efforts and online content by tracking your visits. Utilize data that demonstrates client demand to choose where to invest in marketing.
4. Better Customer Experience
Finding the best way to customize your interactions with prospective and present clients is one of the finest advantages of data tracking.
Your marketing communications must stand out in the sea of information we are subjected to every day. This includes the emails you send to your audience, your advertising, and making sure the appropriate language, currency, and location are shown on your website.
To deliver your audience personalized messaging, you must be able to segment your audience. Even while it might first seem like a lot of work is required, doing this will help your business in the long term by raising the likelihood that leads will become customers.
Offering new consumers a special discount on their first purchase is one approach to do this. Instead, you may give existing clients a loyalty coupon.
Giving each of your leads a customized experience helps you establish trust since it shows them that your company values them as individuals rather than simply another lead.
5. Improved Optimization
Even if you believe that your website's navigation is clear and fluid, you still need to monitor your site visitors to determine whether or not your site is actually optimized.
Keep in mind that what is obvious to you might not seem obvious to prospective consumers, particularly if they are new to the industry.
Of course, this could indicate that they chose a different product if only one or two out of thousands of internet visitors leave your product page. However, if more than half of site visitors exit the page, there may be a problem with your website.
It can be the case that the product's price is too high, that the product description is unclear, or that customers are unable to view a product image. Although you'll need to do further investigation to identify the issue, knowing where users get stuck is a wonderful place to start.
To find these problems, employ website visitor tracking. To see if you can spot any patterns, try adding some customized filters. Then, consider how you might improve the website pages that visitors most frequently miss or leave without visiting.
Unlock the Benefits of Visitor Tracking for Your Website
Any business that wishes to gather important information and statistics regarding the performance of its website must use website visitor tracking. Businesses of all sizes can benefit from understanding how users interact with their websites and from optimizing their websites to turn visits into leads.
CANDDi keeps track of and identifies your website visitors. Whether you work in management, marketing, or sales, CANDDi gives you complete visibility over your web traffic and no more missed opportunities. Learn more here!