Best Practices for an Account Based Marketing Strategy
Nearly 85% of marketers say that account-based marketing offers a better ROI than other marketing investments. You may want to start using the strategy for your business as well.

Account-based marketing (ABM) is a great approach to take when growing a B2B company. With account-based marketing, your sales and marketing team will work together. Your business will focus on reaching high-value accounts while using personalized outreach tactics and content.

In this guide, we'll look at some of the best practices for implementing an account based marketing strategy.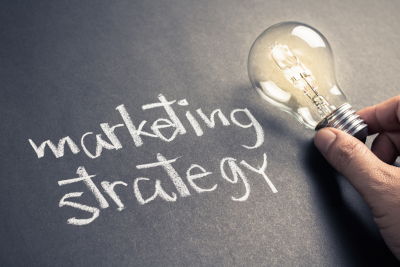 Identify Your Target Customers
The first thing that you should do to implement an ABM strategy is to determine what your ideal account is. You need to know who you'll be targeting with your marketing efforts.
The best way to identify your target is to make use of past data that your business has collected. Use this data to identify which accounts are the most valuable.
Some of the specifics that you might want to look at include the sector, location, size, behavior, and annual revenue of accounts.
Be sure to identify specific trends and characteristics that these accounts share. If you're able to find trends, then you can identify your target market and develop an ideal customer profile (ICP).
If you don't notice many trends, then you might have a hard time using ABM. However, if you do notice a lot of commonalities and trends, there's a good chance that you can capitalize on this information with an ABM strategy.
Personalize the Customer Journey
Remember that when implementing an account-based marketing strategy, you need to personalize the customer journey as much as you can.
You shouldn't only personalize their experience during the introductory stage, but in every other stage as well. Personalized copy and content can be used when your ideal customer visits your website, learns more about your services, gets in touch for the first time, and beyond.
Make sure you understand every part of the customer journey and are prepared to guide your ICP through every part of it. Use personalized content and interactions that are relevant to the stage of the journey they're in.
Remember to think carefully about your target's pain points, challenges, and needs. This way, you can connect with them fully during their journey.
Track Your Website Visitors
One of the best things that you can do to make an ABM campaign more effective is to track the visitors to your website. You need to have a smart way to track website visitors and understand what they're interested in.
A software solution such as CANDDi can help. It can show you who has visited your website, what company they work for, what pages or content they viewed, and what actions they took.
Having this kind of data at your disposal can be helpful when someone first visits your website. However, it can also help when tracking the progress of the leads who have already been introduced to your business as well.
If you want to run a successful ABM campaign, then improving website visitor tracking and collecting in-depth visitor information can be very beneficial.
Use Content to Your Advantage
As mentioned above, you should be personalizing each part of the customer journey. Ensure that you're connecting with your target buyer every step of the way.
One of the best ways to do this is by creating and sharing great content with them. Creating personalized ads and landing pages that are tailored towards their unique interests and concerns can be incredibly beneficial.
You can also offer free lead magnets and offers. This could include a piece of content such as a case study or whitepaper.
There are other types of content you may want to use as part of your ABM strategy as well. This might include videos, blog posts, and product pages, where you can provide more information to customers. Once you have the email address of a lead, you can also send personalized messages to them.
Make sure that each type of content you create is educational and informative for your customers and serves as a great resource. By utilizing this content, you can strengthen the relationship you have with your leads and can provide value to them.
Run Targeted Ad Campaigns
You should also consider pairing your ABM campaigns with digital advertising. Plan on having many different ads running while also targeting your ideal buyers with other tactics and techniques.
You can use detailed targeting settings with online ad platforms and can work to reach your ideal customers by using them. Consider launching personalized ad campaigns. This will allow you to build brand awareness and get your ideal customers to a landing page.
On top of running awareness ads, make sure that you're making use of retargeting ad campaigns as well.
With retargeting ads, you can target leads that have already visited your website or interacted with your business in some way. Using these ads can be a great way to stay on the radar of your ideal customers and get them interested in what you have to offer.
Set KPIs and Measure Your Results
As with any marketing campaign, it's essential that you track the results of ABM campaigns closely. Make sure that your money is being put to good use.
By monitoring your results, you can tweak and optimize your strategy as time goes by. You can continually improve your campaigns and make your strategy more cost-effective after some time has passed.
You'll want to set some KPIs to track to ensure that you're monitoring your results in a clear and accurate way. Some of the KPIs that you might want to track include the number of deals that have been created and the number of accounts engaged.
You might also want to track the percentage of deals closed and the amount of revenue your campaign has generated.
By tracking your campaign closely over the course of time, you'll get some great insights that can help your business grow.
Following These Best Practices With Your Account Based Marketing Strategy
If you want to benefit from an account based marketing strategy, you need to follow the ABM best practices above. Make sure that you carefully select your targets and understand the customer journey. You should also track data carefully if you want your campaign to be a success.
Interested in improving visitor tracking and easily generating more leads? Take our product tour now to learn how CANDDi can help.