5 Website Statistics That Help With Lead Generating
There is a lot of power in digital tools that can be used for lead generation. However, not utilizing them correctly is a big challenge for many businesses. One of these tools is the data gathered from websites.

B2B lead generation for websites has a goldmine of lead generating potential. The problem is knowing which website stats you should be looking at? Here are the top 5 website statistics that can inform your lead generating efforts.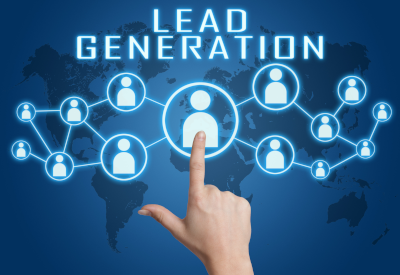 1. Brand Awareness Statistics
A high level of brand awareness points to a successful company. Renowned brands are likely to attract new leads and edge out their competition.
Increasing your brand's value may mean you won't need to invest heavily in building backlinks. Having great brand value helps you automatically attract backlinks from other businesses.
Measuring brand awareness can help establish your brand's lead-generating potential. If people know your business for its reputation, you won't struggle to rank on search engines.
So, what website statistics can you look at to measure brand awareness?
Growth in Organic Traffic
Growth in organic traffic is one promising sign of an effective lead-generating strategy. When your website's traffic increases, your SEO efforts might be paying off.
Increasing traffic can also show the level of your brand's awareness. People are more likely to search for and visit your brand when they can recall it. Use website tracking to find how many people are finding your website.
B2B lead generation for websites is challenging. 61% of marketers say it's difficult to generate traffic and leads. You have to measure your traffic to know if your lead generating efforts are helping.
Measure Referral Traffic
Another interesting website statistic to measure is your referral traffic. Referral traffic shows customer loyalty and popularity levels of your business.
Earning more referral traffic shows your lead generating campaigns are working. But you also have to make sure you're attracting relevant and valid referral traffic to your website.
Canddi is a great tool to help you identify your visitors and figure out their motivations. In turn, you can align your messaging with their needs and improve conversions.
More often, B2B lead generation for websites focuses on the larger needs of an audience. The result is a business left with tons of unengaged customers. Referral traffic depends on customer loyalty, meaning you have to work on it.
To generate more referrals, you have to intrigue and interest your customers. Exceed their expectations by centering your content marketing goals on their needs. Elevate the engagement by sharing their content and citing them in your content.
Track Your Backlinks
According to Backlinko, the number of backlinks to a page directly correlates to its Google rankings. The top-ranking page on Google has an average of 3.8 times more backlinks than the 2nd to the 10th ranked pages.
Higher ranking pages receive more backlinks and, as a result, get more organic traffic. Earning more backlinks is a show of credibility and reliability. It's a sign people are increasingly trusting or knowing more about your business.
A low backlinking rate may signify low-quality content or an unreliable website. Think about adding value to your content or aligning it with your audience's expectations.
2. Website Engagement Statistics
For B2B lead generation websites to establish success, they must track user engagement. User engagement statistics show how your users behave on your website.
By understanding how your users behave, you can improve the design or share content they want to see. 57% of users say they won't recommend a poorly designed website.
Website engagement statistics can help to identify the best-performing content. They can also help you figure out the defective aspects of your website.
How to Measure Website Engagement
In B2B marketing, your website creates the first brand impression. A bad user experience can create the wrong user impression and damage your brand's image. Bounce rates are likely to increase if your website doesn't meet user expectations.
One telling metric to consider when measuring user engagement is attention minutes. This metric shows how your users interact with your pages. The longer users interact with your content or website, the more they will likely convert.
Metrics like blog likes, tweets, or shares can also tell you about user engagement. Users are more likely to share engaging and entertaining content. And more shares can broaden your reach and help you attract and capture more leads.
Heat maps and scroll depth reports can give you a better overview of user behaviors. With these reports, you can tell which content your audience favors and how long they spend on it.
You not only want to attract and keep visitors to your site but also get them returning. It will help your lead generating efforts if you measure their visit frequency. Visitors will return to your website if they find your content useful.
Lead Generating Tips for Improving Website Engagement
B2B websites for lead generation must be user-friendly to help you increase leads. Hence, it's important to track website engagement and make adjustments that will help you boost dwelling and attention times.
Let's look at some lead generating tips that can help you boost user engagement on your website.
Develop a User-Friendly Website Layout
Your website's layout can make or break your lead-generating strategy. Your site's layout determines whether your users will enjoy their stay or leave. Creating an easy-to-use website can help you convert more leads.
Users need to find the exact content they want with the fewest clicks possible. They should also enjoy reading or consuming your content. Make sure your site loads fast and your content is readable.
Quality Content Is King
Quality content can help your SEO and lead generating efforts. Both Google crawlers and your users prioritize websites with high-value content.
Do keyword research and create unique content to help your business stand out. Your visitors will return if you're offering expert and authoritative content.
Make Use of Visual Content
There's no easier way to make your content more attractive than to add visuals. 69% of people say they would rather watch a video than read chunks of text.
Humans process visual content faster. So it's beneficial to integrate visuals into web pages and blog posts. You can increase leads by adding flash videos, photos, or gifs to your content.
Add Effective Calls to Action
A call to action tells your visitors what to do next after reading your content. An effective CTA tells your reader how they should respond.
Make sure your CTA is relevant to your message and it's easy to find. It should be prominent and in plain sight with a clear and outstanding font. Keep it short and encouraging to make it more effective.
3. Lead Capture Rates
Lead capture is a valuable part of a lead generating strategy. It involves requesting user information to build a nurturing list.
The key to lead generating success is building a list of high-quality leads. By capturing their data, you can learn more about them and launch effective campaigns to win their trust.
Lead capture data helps establish whether you're making considerable growth progress. The more leads you capture, the higher the potential of increasing your sales.
Industry lead capture data could help you point your campaigns in the right directions. It's crucial to figure out what strategies are more likely to help you generate more leads. Remember, 96% of web visitors are not ready to buy from your business.
The main website analytics to look at when establishing your lead capture rate are your traffic and conversion rate. This will help you know how many users responded to your CTA out of the total traffic.
Lead Generating Tips: How to Improve Lead Capture
There are plenty of methods to improve lead capture. Keep reading to learn more about top lead generating tips.
Use Multi-Stage Forms
Crafting high-quality content and landing pages is one thing and generating leads is another. The type of lead capture form can be the difference between low and high conversion rates. Multi-stage forms have five times higher conversion rates than single-stage forms.
A single-page form captures a few pieces of user information. It doesn't help you gather enough user data for your personalization campaigns. Multi-stage forms can power up your campaigns with the finest user details.
Entice User Action With Free Content
Free content can encourage visitors to click your call to action. Free content incentivizes your users to share their information.
Your prospects will want to know what is in your lead magnet. So, they may not think twice about sharing their information. Lead magnets allow your prospects to access premium content without spending a dime.
4. Sales/Conversion Rates
The ultimate goal of a lead-generating strategy is to increase sales. An effective lead generation strategy should improve the sales cycle and help you grow your revenues.
Sales strategies and budgets derive from past lead generation, conversion, and sales performance. And the sales team is usually the team most concerned with metrics and performance.
Some of the decisions your salespeople make are based on your website statistics. Lead generation insights can help your team develop more effective strategies.
At the end of each sales cycle, you'll want to figure out the source of your leads, the leading channels, and customer acquisition costs.
You'll also need to gather qualitative data to explain your current sales performance. Aspects like user sentiments and drivers are crucial when developing your strategy.
What are some sales metrics to track to improve your sales strategy?
Number of calls, emails, or follow-ups made before converting a user
The average length of the sales cycle and the number of leads closed
Percentage of new leads, followed-up sales, and qualified leads
Actual sales
If you're not using sales data to inform lead generation campaigns, you're leaving money on the table. Sales data can help you identify problems and improve user experience.
For example, you can tell where unqualified leads are coming from and form specific strategies to improve the quality of leads. You can figure out the cause of a slow or ineffective sales process and correct it to improve sales.
5. Subscription Renewals/Retention Rates
Customer retention refers to the number of customers a business keeps versus those lost. Having a high customer retention rate shows your buyers return for more products after the first buy.
Increasing customer retention by 5% can increase profits by 60%. Keeping customers is less costly, and returning customers tend to outspend new ones.
Look at periodical user reports to see whether you're keeping or losing visitors. There should be considerable growth in the number of active customers over a given period.
Lead Generating Tips: How to Increase Retention Rates
Customer retention goes hand in hand with customer satisfaction. A happy client is more likely to renew their membership.
You need to connect with your client emotionally to build trust and keep them coming back. A well-thought-out lead nurturing strategy is the best way to build a strong relationship with your audience.
Build an Email List
Build a database of active customers and engage them with personalized emails. Tailor content and offers to their needs and update them regularly about industry news.
Develop Great UX Design
A bad user experience can make you struggle to keep customers even with the best services or products. Your users want to access your services without a hassle.
Understand Your Customers
The essence of lead scoring is to ensure gathering qualified leads. But lead scoring may not help your conversions if you haven't figured out your buyer personas.
For higher retention rates, your content and offers must suit your customers. You have to create relevant content to capture their attention and maintain their interest in your business.
Use customer data from your site and build your buyer personas. Make sure your site is a hub of relevant content and offers for your users. Offer them special freebies and discounts to appreciate their loyalty to your business.
Website Statistics to Help You Generate More Leads
You can't know where you're headed if you're not looking at the right statistics. Your lead generating efforts are likely to be more successful if they rely on data.
By understanding what website statistics you need to pay attention to, you can develop informed strategies. Canddi will help you gather the right statistics that will help you build a robust lead generation strategy. Sign up today for a free trial.