The Importance of Website Visitor Tracking For Your Business
Websites websites websites! If there's one thing we know, in 2021, you simply can't live without them.

What elements of your website can contribute, directly, to your bottom line?

Did you know, for example, 63% of all retail web traffic comes from smartphones and mobile devices? Now, that's probably an important thing for retail brands to know so that they can optimize their website for mobile viewing.

And THAT is why visitor tracking is important. Okay, not JUST that. Keep reading to find out more about the importance of website visitor tracking for your brand.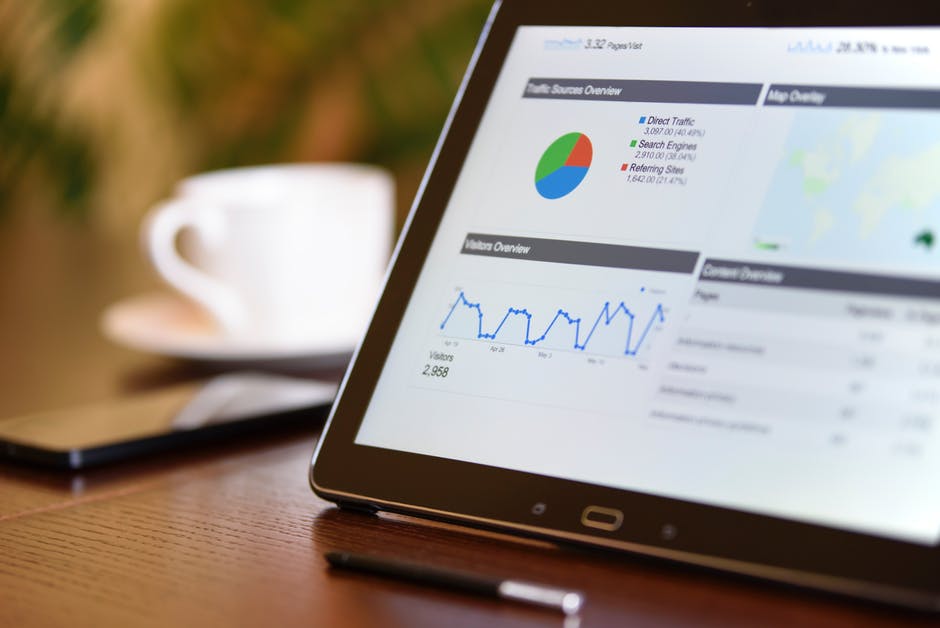 What Is Website Visitor Tracking: The Lowdown
Think of it like this:
Imagine you had a physical store or office, and you could ask every, single person who walks through the door or calls your reception how they find your brand and where they're calling from or where they came from.
That's exactly what website visitor tracking is except that most of the process can be done behind the scenes and you don't "physically" have to ask every website visitor the questions you want to know.
Most of the visitor tracking analytics are pretty standard and will tell you some vital information that you can use to make other marketing decisions, things like:
Where have your website visitors accessed your website from?
What kinds of devices are they using to access your website?
Just this information can give you a pretty good basis to start from. But some website analytics tools go much, much deeper than that. Here's why website visitor tracking is important!
1. Understand The Flow Of Your Website Traffic
The first reason brands choose to track their website visitors is to simply monitor, as well as better understand, their overall website traffic.
This information is going to tell you exactly which search engines are sending traffic towards your website. It's also going to tell you if external links or direct links are working for you, basically, is link-building a good strategy for your brand?
Perhaps there's a supplier website that sends a large chunk of traffic your way, or, your Facebook page might be performing better than you think and most of your web traffic is coming from there.
This information will give you an idea of where to put more energy in order to gain more traffic.
2. Work Out Your Conversions
Knowing what your website visitors are doing in terms of their likes and dislikes can give you insights into how many of them are turning into qualified leads.
Diving into the content of your website and where website visitors spend their time will give you the opportunity to analyze exactly which content on your site is helping to create customer conversions.
Now, the process is pretty simple. The visitor gets to your website, consumes your content, and at some point, they will navigate to the contact form or shopping basket. That's how website visitor tracking can help you set conversion goals and truly measure your success rate.
3. Dig Into Visitor Behavior
Website visitor tracking is the exact way that you can decipher the behavior that takes place once on your website.
You can actually work out who is visiting your website, what journey they're taking once they get there, and how they eventually land up in the shopping basket checking out or why they land up leaving your website.
Understanding the buyer journey through visitor tracking can help you rearrange and strategize the flow and content of your website better. You may find the information you find can help you accurately facilitate a better buyer journey and ultimately, create more sales.
4. Find And Fix Errors
There's one way that a business owner can figure out if there are errors on the website: by analyzing the traffic on that website.
Imagine this scenario, you've got a page that isn't working properly on your website, now when you dig into the visitor tracking data, you notice that you're losing 30% of your traffic when they navigate to that page. Your first question would be why?
Your answer might be as simple as a broken page or a page that is not loading correctly.
Following on from that, if you analyze where your traffic is coming from like reputable partner websites or supplier websites, then you can redirect some of your own links to these referred sources. You'll certainly gain rapport by doing this.
Tools To Help With Visitor Tracking
There are a number of reputable and reliable ways that you can measure and record your website visitor tracking.
The most popular tool website owners use is Google Analytics. This tool allows you to track user metrics and website visitor behavior. You can see things about the devices that they used to access your site, where they came from, and whether they've been there before. This tool is free but can be time-consuming to learn to use and decipher.
The next option you have is CANDDi, which is basically a marketing tool that helps to identify website visitors and then turns them into leads for your sales team. This is done by monitoring the activity of every single visit made to your website through well-placed first-party cookies. The great thing about this option is that it is run for you and there's no lengthy learning curve or the trouble of misunderstanding data.
Visitor Tracking The Right Way!
Now the ultimate goal of website visitor tracking is to generate more sales. If you're going to track visitors then you'll want a way to turn those visitors into actual customers.
You don't want to be the man without a plan when it comes to tracking your website visitors.
That's where lead generation, having the right tool, and the right team comes into play.
The team at CANDDi can set you up with a product that will take your tracking to the next level, get in touch with us.