How to be more proactive with your customer support
As the digital world continues to increase, so do customer expectations.

We're all used to having our consumer demands met at every opportunity. All very convenient. But does anyone spare a thought for the support teams working in the background to make this happen?

No. And they're probably not going to, either. That's why it's better to make your customer support a proactive machine.

If you're letting your support team address issues as and when they arise, you'll notice your team ends up overwhelmed and your customers are left in the dark.

This isn't ideal for your team's bandwidth and budget, but more importantly, your customer's satisfaction.

Here's how to change your customer support strategy for the better!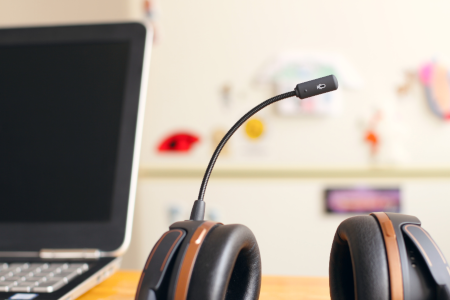 Pre-empt recurring issues
The best place to start is with your team. There's a good chance they already have a good idea of the problems and questions that are constantly being asked by your customers, since they're the ones dealing with them!
So how do you pre-empt them?
Say hello to your next best friend, an automated conversational support tool. Otherwise known as a posh live chat.
Once you've identified your customer's most common pain points and challenges, you can start to pre-draft your responses. Better yet, you can automate them.
The best thing about AI is that it's completely customisable to your branding. So you can make your little chatbot sound just like one of your helpful customer support guys.
This will free up more time than you ever realised, and even if you can't send an automated response to a query, having an automatic response to let your customers know they've been heard will go a long way.
Keep open lines of communication
You can only get ahead of your customer's issues if it becomes everyone's responsibility. Support teams work best together, it's in the name really.
That's why collaboration across the company is the key to success.
Why? Because your support team knows your customers' problems, wishes and desires inside out. It only makes sense to ensure support maintains an open line of communication with every other customer-facing team.
This includes marketing and sales, which will ultimately lead to more qualified leads and less need to respond to queries.
It's pretty simple, too. All you have to do is regularly share the top topics customers are talking about. This is particularly important for your product marketing team so they can tailor their messaging online, in blog posts, social platform, product tours, and other marketing collateral.
This will give your support team a catalogue of content to pull out when they need to! Much easier than their 100th screenshare of the day.
It goes without saying that you should also be sharing popular feature requests and bugs to your product development team. If they can fix issues before they arise, it's a win win situation.
Involve your customers
Who knows your customer support team better than your customers? Go straight to the source and find out what's working, and what's not.
It could be useful to create a customer feedback loop for customers to share more detail on their issues (or of course let you know what a great job you're doing!)
Let's face it, nobody wants to look at a 60 page survey on what they found useful and what sucked. Keep it friendly and conversational, the last thing you need is to annoy your customers just before they provide some feedback…
So how do you collect feedback (without being a pest)?
Have a feedback form on your website
Offer a survey to your customers
Interview customers to identify how your product can improve
Review your customer service tickets and analyze the most common questions
Similarly, it's a good idea to keep your eye on what customers are saying online.
Reaching out to customers who mention your company on social media, whether they've got good or bad things to say, allows you to address customer needs and increase satisfaction.
Be honest
Mistakes happen to the best of us! Although it's disheartening to hear a customer has experienced a bump in the road.
It's just as discouraging for your customers too! They'd much rather hear first-hand about any issues and be assured that you're implementing solutions to fix them.
That's why best practice for a proactive support system is owning up to your mistakes and letting customers know as soon as issues arise.
Customers also value this approach because it shows them that you're keen, honest, and dedicated to providing value.
You can also offer a refund or discount to alleviate the strain from a faulty product for a stress-free experience.
Utilise a content hub
A simple way to combine the steps mentioned above is by putting together a knowledge base. This is just another way of saying a section on your website/ within your product or software that provides information about your company and other relevant topics.
A good content hub should contain useful articles on how to get the most out of your business.
This can range from FAQs to video tutorials that customers can use to troubleshoot their problems independently before resorting to your support team.
Within the content hub you can also make content recommendations based on individual buyer behavior. Not only will this show the customer you care about their needs, but it'll also boost revenue by encouraging customers to make an additional purchase.
You can also send your knowledge base out to customers, rather than waiting for them to come to you. A great way to do this is through email newsletters.
Your newsletter could contain relevant blog posts, latest industry news as well as any new product announcements or updates.
These newsletters will provide proactive support by explaining recurring issues that customers face, and present a solution through the recommendation of products or services that will help.
If you've got any questions on how to be more proactive with your support team, let us know at help@canddi.com