4 tips to start automating your marketing
Automation is disrupting just about everything right now in the business world and marketing is no exception.

In fact, a recent study spearheaded by Research and Markets notes how marketing automation is expected to increase in market size to £6.15 billion by 2027.

This colossal growth, measured at a Compound Annual Growth Rate (CAGR) of 9.8%, only points to the rising importance of automation solutions in marketing and sales nowadays and in the years to come.

So if you're a business owner looking for a way to boost your marketing efforts, then automation is something you should definitely consider.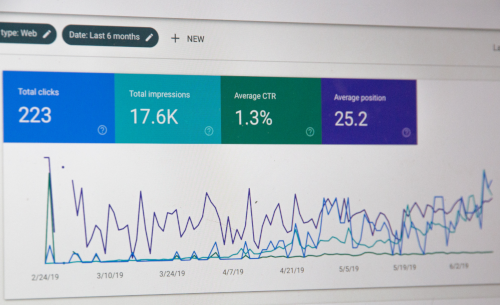 What is automation?
Automation uses various technologies, like software and artificial intelligence (AI), to achieve outcomes with minimal human intervention.
According to the International Society of Automation, it can also be described as "the creation and application of technology to monitor and control the production and delivery of products and services."
A few years back, we posted an article that revolves around the question "Is Marketing Automation on Your Agenda?" In the article we emphasised how it's recommended that you continue to work with the existing CRM you have, to avoid the hassles of jumping into a full-service tool and save money.
However, in today's modern world, we can not dismiss the significant contributions automation offers to marketing. When applied strategically, it can provide plenty of benefits for businesses, as pointed out by Verizon Connect.
Automation can improve efficiency and productivity, as well as increase visibility. It can also help you gain deeper insights by generating more data and allowing you to become more organised.
If you want to enjoy all of these advantages, then here are some of the tips to take note of when automating your marketing.
Invest in AI
At the moment, the most powerful tool marketers can have is AI. That's because it can be used in different ways.
For one, it can be programmed to follow customer behaviour in order to come up with personalised suggestions.
It can also support chatbots that boost sales. Read Write's Jasika Adams explains that chatbots do this by generating quality leads, building an email list, offering personalised conversations, and mining chat exchanges to analyse customer trends, behaviour, insights, and preferences — all of which you can use to refine your marketing strategy.
Set up automated analytics
Some marketing strategies are harder to analyse than others. For this reason, it's best to have automated analytics that can easily monitor success and losses.
To set up automated analytics, have a list of KPIs that are anchored on your marketing goals. Then use that list as your guide in finding the right software.
Remember to go for one that incorporates multiple platforms, so you can track all your digital marketing campaigns with less hassle.
Have a visitor-level tracking tool
With the right tools, your marketing campaigns are not the only ones that can generate quality leads, your website can too.
By using sales and marketing software, you will be able to identify website traffic and turn them into hot leads for your sales team.
Applications like CANDDi combine IP tracking with cookie tracking to monitor the activity of every visit to a website. By placing a first-party cookie on every connected device that lands on your site, CANDDi will allow you to know exactly what each visit looked at, and for how long.
Get automated drip campaigns
Email marketing continues to be one of the best ways to connect with your audience.
However, to target your audience better, you have to segregate your leads according to the different parameters. This is where automation can come in handy.
Most email marketing tools these days automatically segment leads based on demographics, location, engagement level, buying behaviour, and other parameters. This capability allows you to have an automated drip campaign that acts in accordance with your customers' online behaviour and can be significantly more effective than a generic message.
exclusively written for canddi.com By Annie Jones