Is Marketing Automation on your agenda?
There is no denying that 'Marketing Automation' is a hot topic, however research shows that only 26% of users of marketing automation software fully adopt it, and whilst 39% didn't use the software they purchased at all.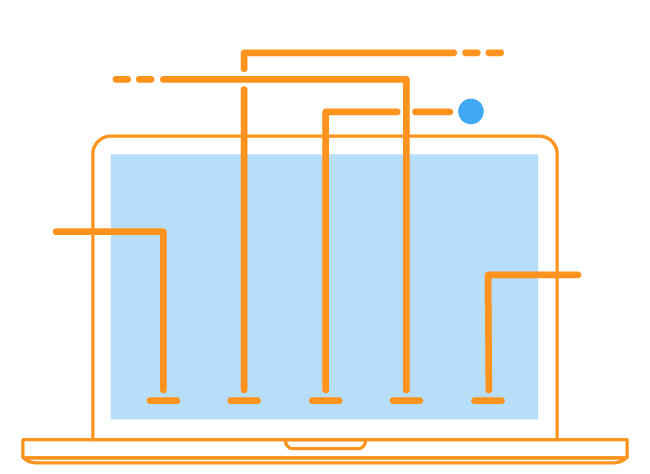 Why do most marketing automation investments fail?
Your business needs to grow, your sales people want more leads, and you know intelligent marketing will solve this problem. You've probably got some sort of CRM, you're happy with the email marketing platform provider you're using, and you've got processes that work.
In a dream scenario, you buy a marketing automation tool and it will transform your business into an inbound lead generating tool and everything works beautifully and you can sit back and take orders.
In reality, this does not happen. And here's why…
It's Expensive
Quite often marketing automation tools cost A LOT, there is generally a setup fee, an ongoing training cost, and then the regular monthly cost of the subscription. And although, realistically things aren't going to happen overnight, there is a pressure to start getting a return on the investment you've just spent all your marketing budget on, and your MD wants to see results.
The Great Sales and Marketing Divide
The thought of getting tonnes of inbound leads fed through from the marketing team is amazing, but when it doesn't start happening quick enough, the sales team still need to hit their targets and they'll carry on doing what they've done historically - and when they are fed a lead via the software, if it doesn't convert instantly you're probably going to lose the buy-in you initially had.
We still need to get around to it…
This is something I hear time and time again, "it's going to be awesome, and it's definitely the direction we want the business to go in…we're going to start using it properly soon". In the excitement of signing up to the sexy new software, you've probably stopped the normal campaigns and activity you'd normally do - which means that more often than not you'll panic, realise you've taken your foot off the gas…and you'll really start using the new tool… tomorrow!
The Solution
There's no denying, that nurturing prospects and sending intelligent and useful content is going to result in warmer leads. And this is something you absolutely should be doing. However the chances are, you need to work on a few things before you jump into a full service tool - and perhaps consider a less painful, more integrated, solution.
At CANDDi, we much prefer the idea of working with what you've got, what you like, and what you know that works. Welcome to the world of 'Pick N Mix Marketing Automation'!
Moving from your existing CRM is probably going to be a headache, your email platform works just fine, and you don't want to mess with the processes you already have! Slotting CANDDi into these existing processes and systems will allow you to benefit from the insights an off the shelf marketing automation tool will provide… without any of the pain and in most cases, without the massive price-tag too.
Why not get in touch and we'll show you how we can create a bespoke Pick N Mix Marketing Automation process together?
Saadia Choudry