Accenture Launches Cloud Insights Platform
Accenture has launched a new cloud-based analytics system which is designed to offer real-time insights in a simple, easy to understand and actionable format. The Accenture Insights Platform comprises an integrated suite of analytics tools as well as enterprise support for users. The tools will offer insights in a way that can be used effectively by data scientists, marketing managers and C-level executives to help them make informed decisions.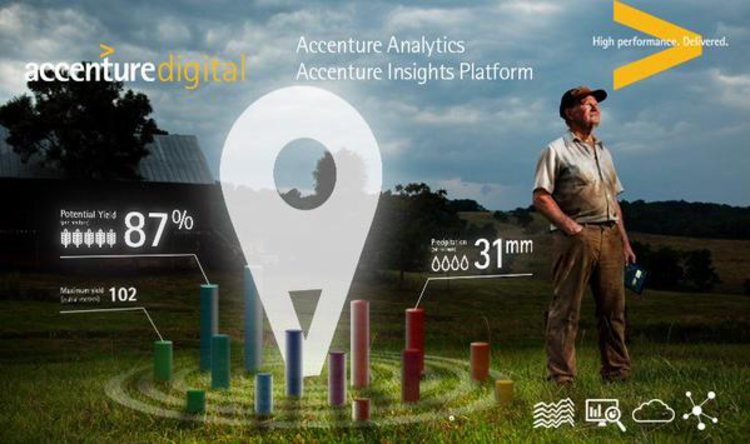 The Accenture Insights Platform is an end-to-end analytics service that is flexible, powerful and scalable. It can be rolled out within 24 hours and will immediately start providing analytics data. Business owners will rapidly get access to information that they can use to drive decision-making, rather than having to wait weeks or months to collect sufficient information.
The cloud management system is provided via Accenture's cloud platform, and it is easy for users to customize the components that are offered as a part of the package. The components available include:
A data collection and analysis platform
A catalogue of client, domain and industry-centric applications
Data visualisation, science and management services
Insight execution services
There is also 24/7 support offered to users.
Minimal Upfront Expenditure Unlike many other analytics suites, this cloud-based solution operates on a consumption-based model, eliminating the need for large up-front expenditure. This means that companies can try it out and see whether it will work well for them, and they can change the components they use as and when they need to. This also makes it easy for users to take advantage of any future updates released by Accenture, and means that updates are made available instantly.
Accenture is doing a lot of research into the Industrial Internet of Things and is always considering new digital opportunities. This commitment to constant development is something that makes them stand out, and the cloud-based delivery system that they rely on means that customers will always enjoy instant access to the latest improvements without having to worry about the technical challenges associated with rolling out new systems.
Analytics can be a confusing and complex field, but there is a growing movement towards easy-to-gather and easy-to-consume data, and Accenture is clearly leading the charge. If you are a business owner who struggles to interpret the data produced by older, somewhat monolithic analytics solutions, then investigating the cloud could be a big help for your business.
Tim