How does Prospect Analytics Fit into your Business?
Managing the valuable data from your firm's prospect Analytics is vital...and not as difficult as you may think.
Managing the valuable data from your firm's Prospect Analytics is vital…and not as difficult as you may think.
When talking to our prospects we've now had the same question a few times:
"I can see the value of the data you're giving me, but who is going to manage it?"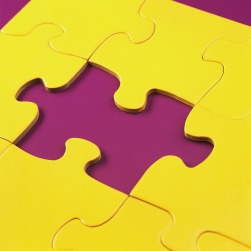 It's true: most companies don't have someone with an existing role that covers Prospect Analytics. But we now have lots of answers to this question that don't require changing someone's role or recruiting someone new.
These answers generally start with questions, like:
"Do you really need someone to manage this?"
CANDDi can now deliver alerts direct to the right people, every time something cool happens. For example, emailing your sales rep for the Northwest every time someone from your Prospect list, in the Northwest, reaches a certain lead score. With targeted, actionable data reaching the right people automatically, all you need to do is review the rules every now and again.
"Do you use a CRM system?"
If the answer is yes, then you already have the business processes and the people in place to use Prospect Analytics. Because someone (ideally everyone) is accessing and updating the CRM data. All we need to do is to integrate CANDDi with your CRM system (entirely possible with our open API) and feed the valuable CANDDi data right into each of your Prospect and customer profiles. Give us a call and we can talk about options for how this might work for Salesforce, ZoHo, Capsule, Microsoft Dynamics or any CRM system with an API (BTW API is 'Application Programming Interface' for the non-nerds - a way of us connecting CANDDi directly into your other software).
"Would you like us to manage it for you?"
CANDDi now offers a managed service. If you don't have the resource to manage CANDDi we can do it on your behalf, helping you to feed intelligence to the right people, report on benchmarks and even create campaigns that leverage the data.
Once we've asked these questions, and discussed the answers, we usually find that Prospect Analytics can fit pretty well into most people's businesses.