CANDDi

is the No.1 Hubspot Forensics Alternative
See for yourself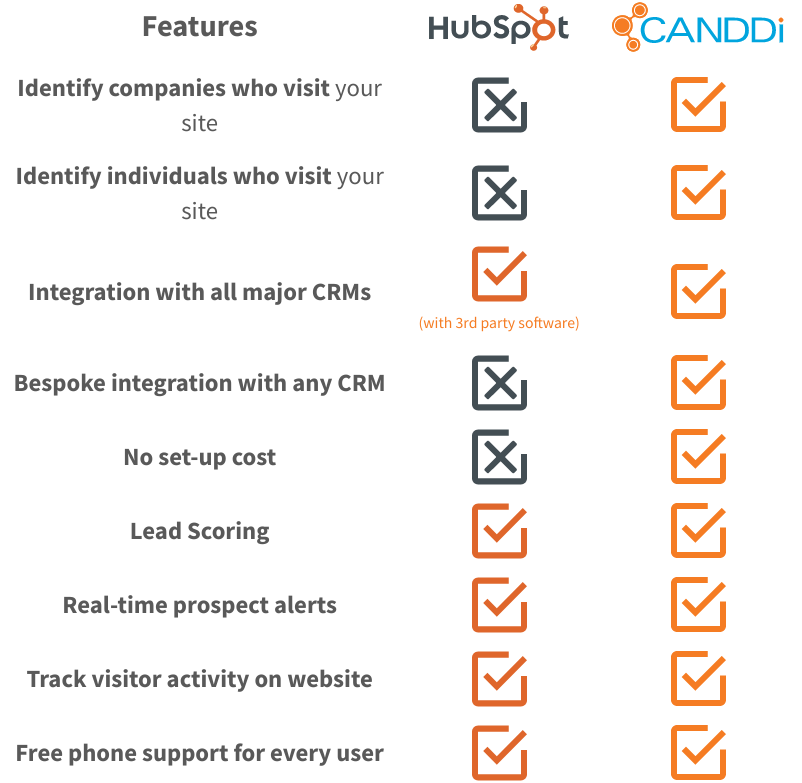 CANDDi has the answer
Two website tracking tools. But only one can drill down into the individuals landing on your site. CANDDi.
With our innovative identification methods, CANDDi provides you with the right data you need to contact the right person at the right time.
It's important to understand how CANDDi and Hubspot are different. CANDDi is a flexible solution that plugs into your pre-existing software, HubSpot requires you to use only their systems.
This is why HubSpot is a great solution for big new companies with a sizable marketing budget. On the other hand, it can be the wrong choice for smaller companies who only end up using a fraction of the HubSpot features they pay for.
You won't get locked into a contract either. At CANDDi, we're not about hidden costs or fees, what you see is what you get. Our pricing is flexible and transparent, with a 30-day free trial that offers you full feature access so you can really make up your mind.
Why not see for yourself?
"We experimented with other visitor tracking tools like Leadfeeder and Whoisvisiting, but CANDDi gave us true visibility over our online visitors for the first time."

- Saravana Kumar, CEO, Document 360
Read case study