Breaking the .com stranglehold
How businesses can use new domains to build better brands
Breaking the .com stranglehold - How businesses can use new
domains

to build better

Brands
---
Over the last couple of years, the world of domain names has dramatically changed. ICANN – the organization responsible for the management of the domain system – has been rolling out new domain endings since October 2014. Following 1,930 applications, more than 900 are now live on the internet, with users able to visit sites ending in the likes of .rocks or .sexy.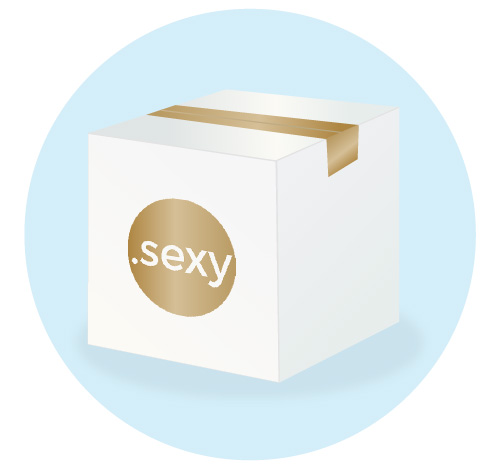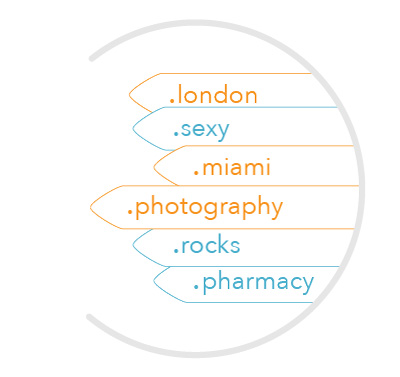 This expansion is evidence that more and more businesses and organizations are exploring options outside of the regular .com or .co.uk suffixes. But how can brands can best utilize them?
The new names undoubtedly provide more choice and greater relevance. If your business serves a particular geographic area, for example, you can get a domain that reflects that, such as .london or .miami. You can also find those that reflect your type of business, such as .photography or .pharmacy.
Advocates say they can be fun and quirky but companies can also purchase them to protect their brand online. If someone bought canddi.sucks, for example, that could be a problem for the reputation management of our company.
Despite the advantages, there are some drawbacks associated with the use of the new names. One in particular is that people, when searching for a particular company by typing in what they presume is the domain name, will default to .com or .co.uk.
Another issue is that consumers are finding it difficult to trust these new domains. According to a new study from global cybersecurity and risk mitigation firm NCC Group, over half of consumers (52 percent, up three percent from last year) do not feel comfortable visiting websites ending in new domains.
The research, from the group's Trust in the Internet Study 2016, questioned 10,000 consumers across the US and UK regarding their attitudes to new generic top-level domains]. What is most surprising about this research is that trust in the new domain endings is actually getting worse, with respondents citing security concerns as one of the major factors behind their cautious approach.
If the new domains are to be successful they need to somehow establish a reputation of trustworthiness.
A CANDDi .sexy Valentine's
At this point we would like to show our hand and on which side of the argument we stand. Here at CANDDi we think the new domains can be used by businesses to develop interesting and innovative campaigns which develop their brands. We know this because we've done it ourselves, running a number of successful marketing campaigns with the domains, including a recent campaign with .sexy.
For Valentine's Day 2016 we created a campaign to say thank you to our existing clients. We developed a Valentines card with a QR code embedded in it which took viewers to the canddi.sexy micro site. Here our clients were shown "Happy Valentines" messages through a series of Vine videos featuring CANDDi staff on the webpage.
Feedback from our clients was overwhelmingly positive. They thought it was really creative and funny and appreciated we had taken the time to put this together to show our "love".
A word of caution, however. When analysing the data we found that around 70% of existing clients decided to go to .sexy domain in private browsing mode rather than using their usual browser! This reinforces the fact that people in business have a sizable degree of suspicion and fear about going to these types of domains.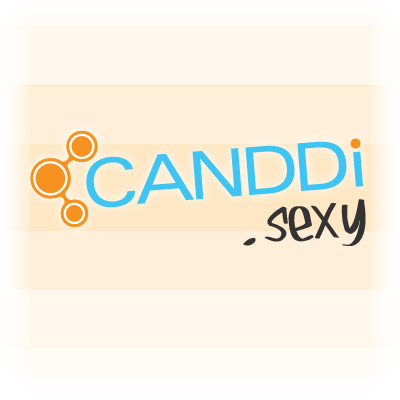 Overcoming consumer mistrust
With what appears to be significant levels of mistrust among consumers, how can brands overcome these concerns to make use of these new domains?
The key objective must be to build awareness among internet users. The more new domains are legitimately used by businesses, the more consumer acceptance will grow. A survey by ICANN found that almost half of internet users say they're familiar with the new, generic top-level domains that have become available to website owners, so this should at least be a start. The research also found that domains with an implied purpose and functional associations, such as .email, were most often recalled by internet users.
This is a positive signal that people are becoming more receptive to the names. However, many new domains have been registered and parked as an investment. For brands and those wishing to build up a brand, sometimes the only way to protect a brand without resorting to legal action is to register all 400+ associated domains. While this is less of a problem for big global brands it is not so easy for SMEs to do.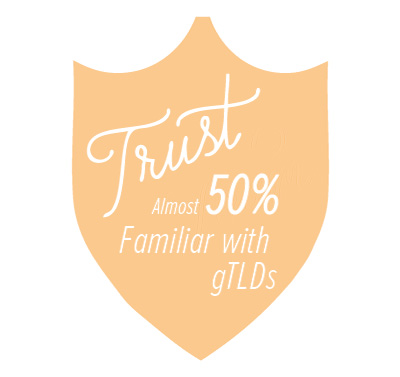 Taking the opportunity
The domain name landscape is evolving - and will continue to do so. Choosing a domain name is an increasingly important factor of running a business - just as important as the name of your company, or perhaps even more so!
Collective registrations for the new top-level domains have now surpassed 13 million and it will be interesting to see how the corporate world responds, especially as the more curious and quirky names are released.
Our experience with the CANDDi .sexy campaign shows that it's worth taking the chance to use the new domains rather than just parking them. They enable companies to create interesting new campaigns and if you do it right it can have big benefits for your brand.