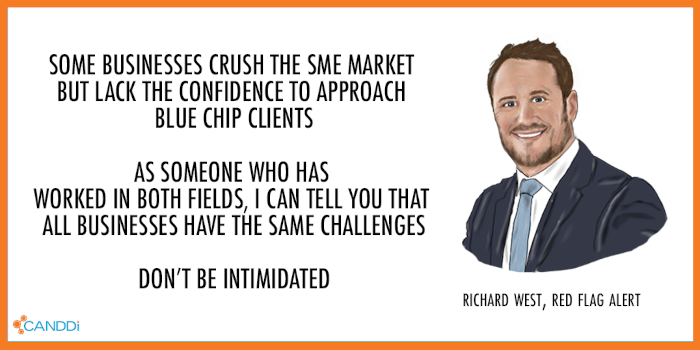 Follow Richard West on Social
As one of the smaller players in the market, this is definitely something CANDDi can relate to!
But 11 years later, has that stopped us from success? Absolutely not. Contrary to what some people might tell you, it's not always size over substance…
You don't have to be a global powerhouse to compete for blue-chip clients in your industry. All you have to do is have confidence in your company and team's abilities, and let that speak for itself.
At the end of the day, regardless of being an SME or conglomerate, your competitors are your competitors for a reason. Because you're similar. So use this to your advantage, whilst also playing on your USPs that make you stand out from the crowd.
Nothing ever good comes from inside your comfort zone. Cringey, but true.
Visit Richard West's website here - www.redflagalert.com
Want more business tips?...