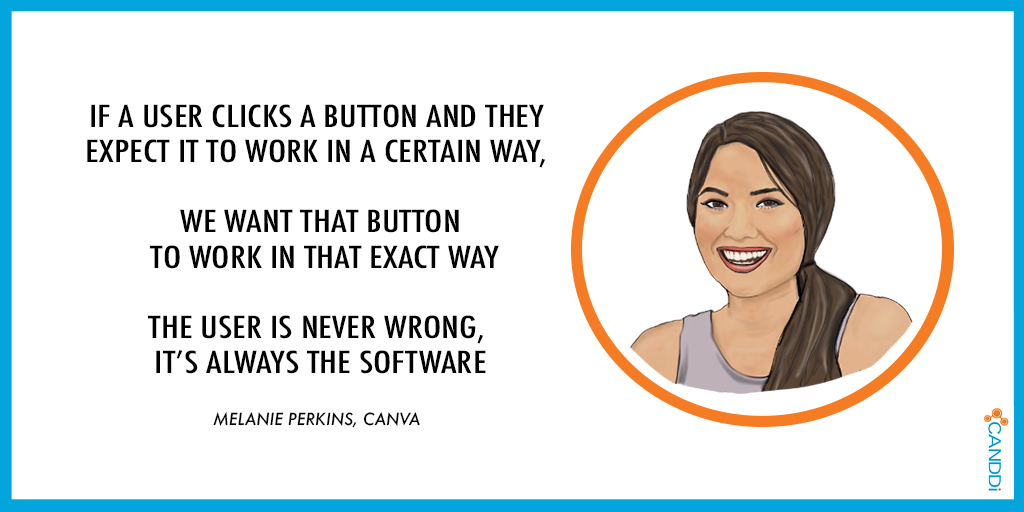 What's the point in creating a software that's designed to help your customers, if it doesn't have the functionality they need?
That's why we believe it's worth requesting regular feedback from your existing client base so you can get a feel for what is working, and more importantly, what's not.
It doesn't always have to be as awkward and formal as a review either, just having a quick chat with your user can go a long way in helping you understand how your product is being used.
It can be hard to take sometimes when your blood, sweat and tears have gone into building the business you have, but whether we like it or not, the customer is always right!
Visit Melanie Perkins's website here - www.canva.com
Want more sales-marketing tips?...