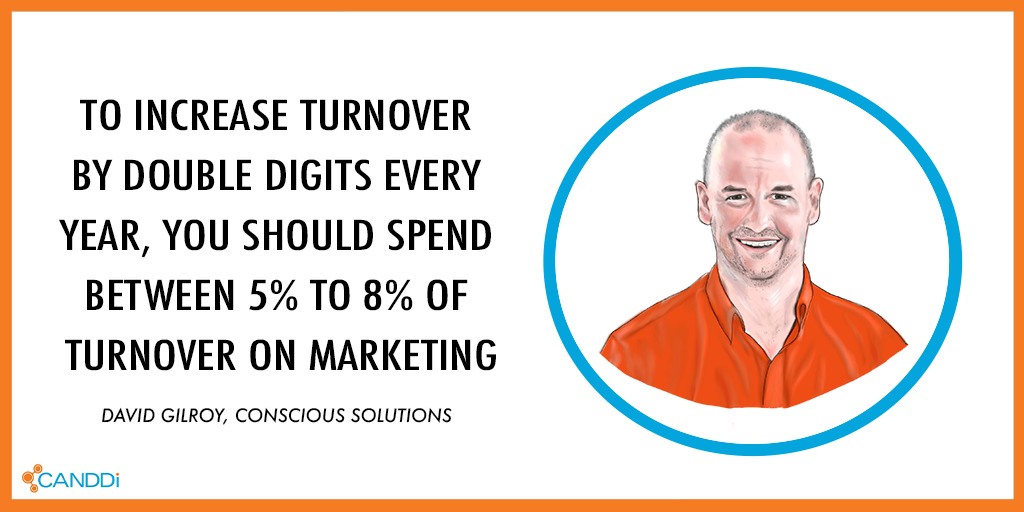 It just makes sense, right?
If you're wanting to boost your turnover, you can't keep doing the same thing over and over yet expect different results. You have to put a little time, effort and yep, cash into generating inbound enquiries.
Anyone in sales & marketing knows leads don't just come out of nowhere. They come as a result of dedicated marketing efforts. Whether that's email campaigns, social media or paid ads, every little helps.
So when you think about 5-8% of your total revenue, it's a small price to pay for a double digit increase at the end of the year.
Visit David Gilroy's website here - www.conscious.co.uk
Want more business tips?...