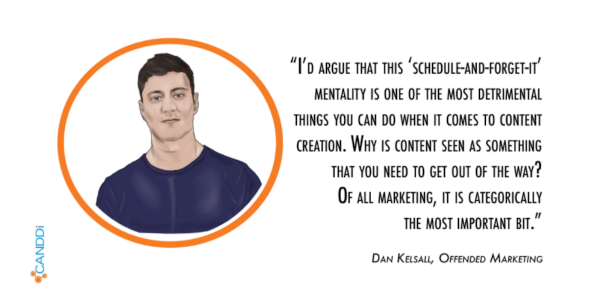 Let's be honest, we're all guilty of it…
Marketing sure is a hectic job. Whether you're part of a small team or a larger conglomerate, we all need to stay on top of trends whilst also remaining distinctive. It can be a minefield!
That's why it's so easy to get a couple of posts written up, published and thrown into a marketing automation tool never to be seen again. But is that really marketing?
Content forms the basis of marketing, so why doesn't it get the recognition it deserves? It's what connects you to your customers, so it only makes sense to make sure you're putting the effort in.
I know we've definitely fell into this trap before, and it's something we're actively challenging going forward.
Visit Dan Kelsall's website here - www.offended.marketing
Want more sales-marketing tips?...