Meet the people behind the product
At CANDDi we are passionate about sales, marketing and tech. We speak with companies like yours everyday (even the developers - especially the developers) to make sure we're delivering a tool that meets your requirements and solves your problems. Our standards are high, and our customer service is outstanding... at the core of everything we do, we have our clients and prospects in mind.
Staying true to our start-up roots, we're a little bit disruptive, we innovate A LOT, and we are constantly evolving. As a team we're often described as a disfunctional family...and it would be hard to argue with that :) Meet the team...
Abbey McDonnell
Customer Care
Abbey, is our resident Polly Pocket doll, and loves to have a good time. Down to earth, up for a laugh, and a complete and utter professional. She's first line support and honing her telesales skills too. An absolute gem, she'll do anything for anybody but won't think twice about telling you where to go if you do her head in...you've been warned :)
Alex Jordan
Development
Alex AKA ZZ Top, is fluent in javascript, php, and bass guitar. He's into all things sci-fi and lovvves vinyl (records, not clothing). He likes to go old school and play board games in his spare time...dunno what his favourite one is but I'll just check,mate (that sounded funnier in my head).
Daniel Wingfield
Customer Care
Dan heads up all things client. He knows the software inside out, knows each weird and wonderful way users get value, knows what you're asking before you've even asked it, and will make you happy come hell or high water...unless there's an option to drink Rose, in which case you're never going to win. Bit rough around the edges and offends at least one colleague a day, Dan leads and delivers CANDDi support superbly.
Dawid Burdun
Development
Before discovering that software developing was his calling, Dawid dabbled in a number of things...he's tried his hand at finance and accounting, working at a warehouse in Poland (where he originally hails), and finally decided to try teaching himself how to cut code. He spent a year and a half creating a game for Android and was bitten by the software bug (see what I did there?) and before he knew it, he found himself in Manchester living the dream at CANDDi. Yay.
Jennifer Cousins
Sales
Beautifully articulate, level headed, intelligent, and phased by nothing, Jen is a complete and utter delight. Don't be deceived by her fresh face and calm demeanour though... she will dig deep to make sure she knows exactly how CANDDi could solve your business problems, and won't give up until you understand it too :) She's fluent in Chinese and is often seen grabbing a quick drink before dancing the night away. Ni Hao

Jon Saunders
Development
A man of many vices, Jon is addicted to poker, enjoys alcohol, and loves coke (diet). He's a full stack developer kinda guy and thoroughly enjoys work on both the front and back end (teehee). Jon has dreams of running his own company one day, but for now he says happy as can be as long as he's working on interesting tech...or was he calling my bluff? I just can't deal with this.
Logan White
Development
Internet freedom fighter and open source advocate, Logan, has a passion for all things code. He is at his happiest whilst sleeping, writing websites and creating bots 'to do his bidding'. He's witty, slightly scary, and responsible for lots of CANDDi's awesome features. Fun fact - before discovering he wanted to be a developer, Logan had his heart set on being a bird tamer...although we're still unsure what type he was referring to...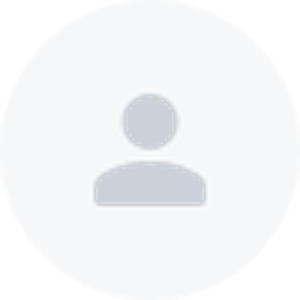 Malcolm Smith
CEO
Malcolm has joined us as CEO and is helping us all adult a bit better. He's got years and years and years and years of experience working with all sorts of businesses leading them on to great success and we are honoured to have him impart his knowledge and pearls of wisdom upon us. If you've got any feedback regarding CANDDi he'd love to hear from you. P.S Is partial to a peppermint tea and prefers Caramac over Werther's Originals and doesn't appreciate being called Grandpa.
Matthew Glancy
Development
Meet Matty! He enjoys gaming, playing pool, listening to rap, and eating pizza. Upon being asked why he enjoys these things, what makes him feel passionate, and what exhilarates him, he looked into the distance and responded with a thoughful "I don't know". He's a babyfaced man of mystery, and doesn't give much away...so um...yeah.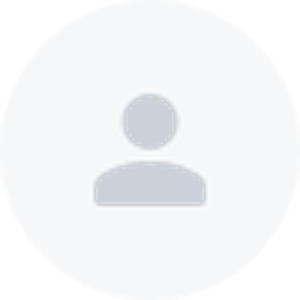 Martin
Marketing
Technology and media expert, Martin, is a consultant, speaker, writer, editor, educator (the list goes on) and we're honoured to have him as part of the extended CANDDi family. He's helping us hone in our voice and ensure it's public appropriate.
Shane Kenyon
Development
Self confessed boring guy, Shane, is into dogs (okayyy), computers, and football. His dreams are to be a senior developer one day, and to perhaps own his own product. Oh and he likes martial arts and food. Boring shmoring, Shane's a dev-ops extraodinaire and we love him in all his boring glory.
Tim Langley
Founder / Chief Geek
Although CANDDi is his baby and he's a coder at heart, Tim's real calling is helping people reach their true potential and is huge on personal development and growth. Whether it's inspiring the developers to cut great code or adding some spark to the sales team - he gets people to perform their absolute best. Or maybe people push themselves further to get him to go :)

Tom Carry
Customer Care
Tom will make it his personal mission to help you get the most from CANDDi. Working closely with the developers, he translated geekspeak into English and is our support superhero. A man of many layers (and I'm not just talking about his makeup!), he's a keen pianist (ha) and loves a good chick flick. If you're after any CANDDi (or contouring) tips, he'd be delighted to assist.
Wale Koleosho
Development
Whilst not working, Wale, is basically the perfect man. And in work he pretty much is too. He volunteers at his local Church-led organisation which provide hot drinks and meals for homeless around Manchester as their resident barber. He's a HOT yoga fanatic and practices 3-4 times a week. He likes to travel around Europe on the weekends, and when not travelling enjoys sipping whisky, eating out, and watching a nice movie. Swipe right, you know you want to ;)