"We moved to CANDDi as it gives everything we got from Lead Forensics plus a lot more. Once someone has registered with us, we can track exactly what that specific individual does on our site — something we could never do with Lead Forensics."
Paul Rubens, ACSOFT
At a glance
| Features | | |
| --- | --- | --- |
| Identify companies who visit your site | | |
| Identify individuals who visit your site | | |
| Bespoke integration with CRMs | | |
| Lead scoring | | |
| One-to-one email integration | | |
| Flexible payment options | | |
| Firmographic data | | |
| Customizable CTA's | | |
| Cookie tracking | | |
Compare CANDDi on G2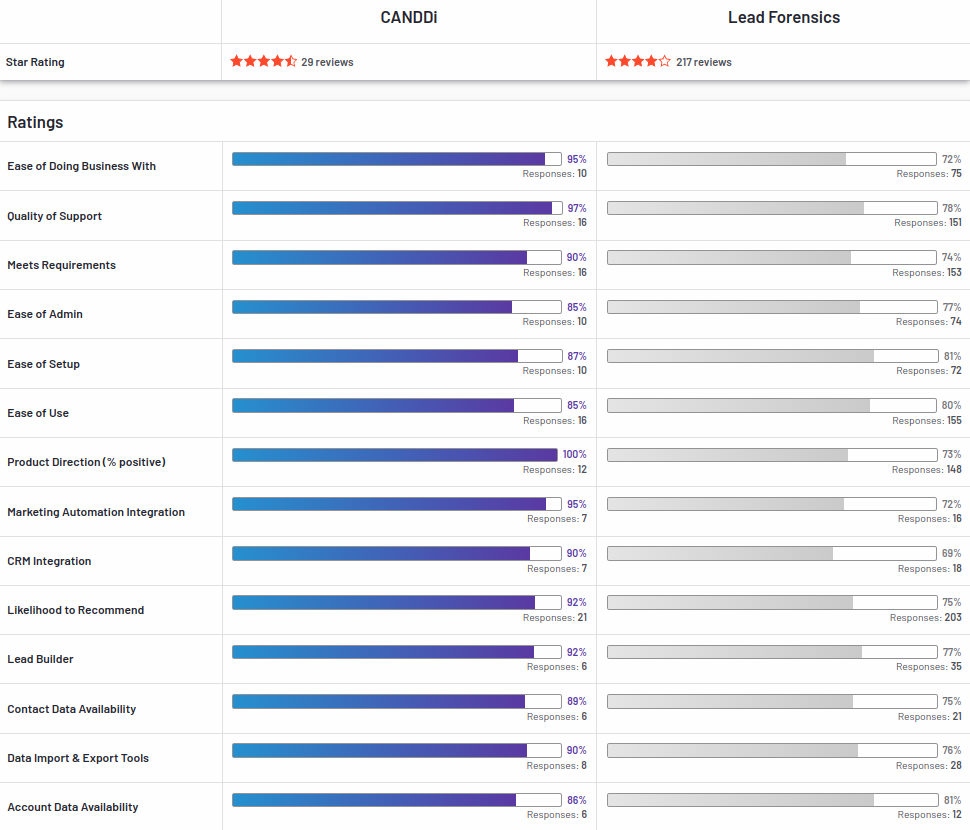 The difference between our tracking and Lead Forensics
We're aware that to most, "IP lookups" and "visitor level tracking" is technical gibberish. So to demonstrate the real advantage our level of visitor tracking provides over Lead Forensics, we have produced a simple graphic comparing the two:

Blog: IP lookup, cookie tracking, and visitor-level tracking: what's the difference?
What's the difference?