Identify the individual, not just the company
So Lead Forensics have given you the name of the company, but who do you call? This is the frustration many Lead Forensics customers have.
This is where CANDDi comes in. We don't just identify the company, but also the individual, so your sales team can call them directly, knowing they are already interested.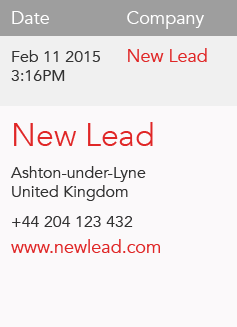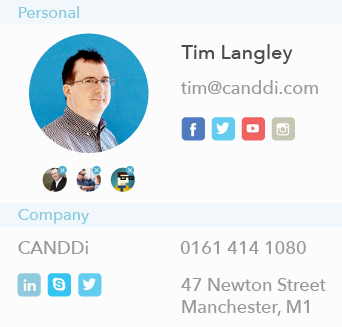 We moved to CANDDi as it gives everything we got from Lead Forensics plus a lot more. Once someone has registered with us, we can track exactly what that specific individual does on our site, something we could never do with Lead Forensics.
Paul Rubens, AcSoft
Better for modern Businesses
Track leads across devices
Modern business isn't just done in the office, decision makers also work while commuting and at home. CANDDi's technology can track your customers on any device and in any location whereas LF can only track visits made from the office.
Identify any company
Did you know only 5% of UK businesses have a static IP - and even then it's typically larger ones. LF relies on this information to gather leads, but CANDDi does not, giving you leads from more companies.
One business, multiple leads
Lead Forensics cannot distinguish between visits from multiple people within a business. This leaves you unsure who to call and without a full picture of the level of interest. CANDDi identifies individuals, so you know the specific people to call and exactly what content they have viewed on your site.
Feature comparison
| Feature | | |
| --- | --- | --- |
| Identify company | | |
| Identify individual | | |
| Individual browsing history | | |
| Track leads across devices | | |
| Integrate with your Email systems | | |
| Integrates with CRM | | |
| Lead scoring | | |
| Hot prospect alerts | | |
| Referrer (including email) | | |
Is CANDDi right for my business?
CANDDi is an exceptionally powerful tool for most businesses but it is not right for everyone.
Although CANDDI is awesome, it isn't a crystal ball! We work best with businesses that are proactive in their sales and marketing efforts. If you sell B2B and do email marketing CANDDi will revolutionise your sales process.
| | |
| --- | --- |
| Does your business... | |
| Sell B2B | |
| Do email marketing | |
| Have a medium to long sales cycle | |
Find out how CANDDi can revolutionise your sales process
Take a tour