How to Improve Your Website Optimization to Get More Leads
Do you think putting up a website is as easy as throwing some pages together and calling it a day? Would you think the same if you found out that it takes 50 milliseconds for a user to form an opinion about your website and 88% of consumers are less likely to return to a website after a bad experience?

First impressions matter, but more than that, the user experience on your website matters most. If your website takes forever to load or looks wonky when viewed on a smart device, then consumers won't trust your business as much.

Website optimization tricks will help you get past this hurdle. Keep reading for some essential website SEO tricks to apply to your business.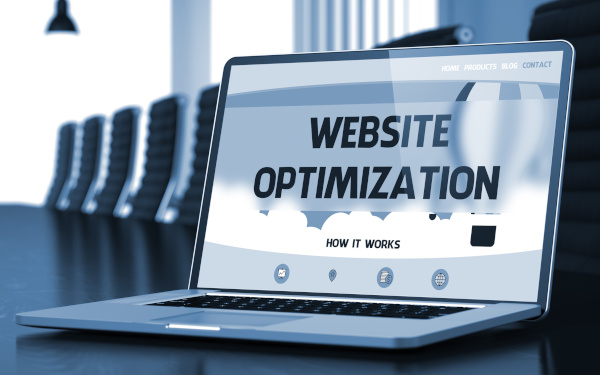 On-Page SEO
There's a lot you can do on each page of your website to ensure that it's optimized according to Google's SEO standards. Some of these are:
Publish relevant, high-quality content
Add keywords, but don't overstuff
Don't forget about the meta description and SEO title
Focus on long-tail keywords (think about how people query on Google)
Make it easy to scan through your article using headings and bullet points
Use images to break up your text, but also to entice users (use Alt-Txt descriptions)
And much much more
If you feel overwhelmed by this list already, don't forget that you can hire someone to write content for you that is optimized or you can hire an SEO agency that can optimize your website for lead generation.
Lead Generation Tactics - Add Forms
What do you want users who land on your website to do? You don't want them to just read through your content and be pleased with it.
You want them to take a particular action, right? Well, what is that action exactly?
Do you want them to contact you to set up an appointment? Or do you want them to purchase some product from your online store?
This call-to-action (CTA) has to be sprinkled throughout your website, especially on all your highly-viewed pages. Also, add forms to these pages, so you can generate leads. This could be a form that allows them to receive 10% off their purchase if they sign up or something like that.
Don't waste a single user that lands on your website; ensure that they all take some sort of valid action on your website.
Pay Attention to User Experience
Modern users are snobs when it comes to websites. They have seen so many websites in their time, both good and bad ones, that they know what they prefer.
If they land on your website and find the user experience lacking, either because it's not aesthetically pleasing or some other reason like that, then they will bounce off sooner than you can say hello.
That's why you need to pay special attention to making the user experience better. You can hire a website designer for this, but you don't have to.
Do A/B testing with various versions of the website and ask clients or other folks for feedback on your website. Also, if you haven't updated your website since the early 2000s, it might be time for a major upgrade, since website quality has improved drastically since then.
Work on Your Page Loading Speeds
This is a big one when it comes to website optimization tactics. Without this foundational work, no one will stick around long enough to see all the effort you put into your web content or user experience.
Users nowadays are getting more impatient. They won't stick around for a millisecond longer, and if your website doesn't load in 0-4 seconds, they will not wait for you. They will find some other business that will serve their needs better.
There are many ways to ensure your website loading speed is fast, like:
Choosing a good web host
Using a CDN
Repairing broken links
Optimizing images
Browser caching
Less Is More When It Comes to Website Content
You don't want to blurt everything you want to say to a website visitor at one time on your home page. Even though this might be tempting, because you only get one shot at it, you don't want to overwhelm the user either.
Less is more when it comes to putting content on your website. This doesn't mean that you don't create lots of content for your blog and regularly update it, so the Google bots rank you higher.
This means ensuring that each page of your website is clean, simplistic, and easy to browse, without being overwhelming to the visitor.
Add a Live Chat Service
You are only human, as are your salespeople. They can't be on their computers 24/7/365. But you can use the power of technology to ensure that website visitors get the answers they seek, even when you are not around.
You can do this using live chat and AI chatbot services. There are many such services available nowadays.
It starts by you placing a button on your website that leads the user to either the AI chatbot if it's after hours, or to a live agent if it's during work hours. The user can then ask all their burning questions and resolve their dilemma of whether to buy your product or service.
This is important because a lot of users might be ready to purchase your product or service if only one or two of their questions were answered. You don't want to lose this customer or lead to some other business that is more on top of its game.
Also, a lot of these questions are repetitive, which means you can set up a FAQ section using repeated questions, or you can set it up so the AI chatbot can answer these repetitive questions themselves, before sending it over to your live agent. This could free up your live agents to answer more complicated questions, which is a bonus.
Longer Form Content To Make Google Happy
Depending on some of these repetitive questions, you could also write some long-form content. You should definitely try to post on your blog at least once a week, if not more often. This will tell Google that your website is constantly refreshed and has unique content that users like, upping your ranking.
But more than that, even though users might not like to read long-form content as much, Google loves long-form content and ranks it higher than shorter posts.
By long-form content, we mean blog posts that are longer than 2200 words. In these longer posts, you will want to get in-depth into some particular topic that your users care about.
For example, if you run a cat-food company, you could write a long blog post about the various cat illnesses out there and how to avoid them. This is something cat owners would love to read about, to keep their feline friends healthy, and Google will love it because it's good quality long-form content.
You don't have to write too many of these long-form content posts either. You can write them once every few months, and that should be enough. The other posts can be shorter, around 500 to 1500 words.
Create a Mobile Responsive Website
As seen earlier, folks believe that a website should look as good on their smartphones as it does on a laptop. In fact, a lot of users are only going to interact with your website on their phones, not on a laptop or a tablet.
That's why it's important for you to create a mobile responsive website. It should look good no matter what the screen size or resolution of the smartphone is. Considering that both iPhones and Android devices come in a wide variety of shapes and sizes, you will want to account for all of them.
Your website designer should be able to do this easily, but you will also want to do a visual check of the website by opening it up on various devices, and ensure nothing looks out of place or strange. This is an easy user-experience task to perform but it has great dividends.
Website Optimization - There's a Lot to Think About Here
Looking at all the website optimization tips shared above, you might feel a bit overwhelmed by all the work you need to do on your business website. But don't feel that way.
You don't need to get all this on-page and off-page SEO work right away. You can take your time with it. Slow and steady wins the Google ranking game.
Also, if you need help with B2B lead generation and lead prospecting, then register for a free trial with Canddi today. We can help you generate additional leads by identifying website traffic.