11 Traps that Kill your Website's Conversion Rate
If you're like most business owners, your website is the heart of your online marketing efforts. It's where potential customers can learn about your products and services, and it's often the first place they visit when considering a purchase. So it's important to make sure your website is set up to convert as many visitors as possible into customers. Unfortunately, many websites fall victim to common traps that kill their conversion rates. In this post, we'll explore seven of the most common conversion killers, and we'll offer tips for avoiding them.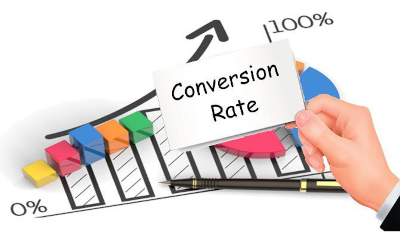 What is a Conversion Rate?
One of the most important metrics for your website is its conversion rate, which measures the percentage of visitors who complete a desired action on your site. This can include making a purchase, signing up for an email list, or completing a contact form.
Common Conversion Rate Goals
To determine your website's conversion rate, you need to have clear goals in place and monitor key metrics like website traffic, conversion rates, and revenue. Depending on your business, common conversion rate goals might include:
Increasing online sales,
Generating leads,
Email list sign ups,
Collecting contact information,
Downloading a white paper or other digital product.
11 of The Most Common Conversion Rate Traps
Poor Usability and Design

Your website's design and user experience are crucial for encouraging visitors to take the desired action on your site. This includes having a clear navigation menu, well-written content that is easy to read, and engaging visuals that draw people in. Poor usability can also result in high bounce rates, which is when people leave your site without taking any action.

Your website needs engaging, high-quality content that showcases your brand and compels visitors to stay on your site. Likewise, your visuals should be beautiful and compelling , drawing visitors in and keeping them on your site.

Not Enough Website Traffic

Even if your website is well-designed and full of great content, you won't be able to convert visitors into customers if nobody ever sees your site in the first place. That's why it's important to invest in marketing strategies that will drive traffic to your website, such as Search Engine Optimization (SEO), Pay-Per Click (PPC) advertising, and social media marketing.

Lack of Trust and Credibility

If potential customers don't trust your website, they're not likely to take any action on it. To build trust with visitors, your website should have a professional design, clear and concise content, and testimonials or reviews from past customers. You should also make sure your site is secure by having an SSL certificate and displaying trust badges from security companies.

Not Mobile Friendly

In today's world, it's important to have a website that looks great and works well on all devices, including smartphones and tablets. If your website isn't mobile friendly, you could be losing out on a lot of potential business.

Not Enough CTA

Your website should have multiple Calls to Action (CTA) throughout the site that encourage visitors to take the desired action, whether it's buying a product, signing up for a newsletter, or scheduling a consultation. CTAs should be clear and easy to find, and they should stand out from the rest of the page.

No Sense of Urgency

If visitors don't feel a sense of urgency about taking action on your site, they're likely to leave without doing anything. To create a sense of urgency, you can use countdown timers, limited-time offers or discounts, and time-sensitive content.

Not Enough Testing and Optimization

If you want to improve your website's conversion rate, it's important to constantly test and optimize your site for the best results. This might include A/B testing different versions of your web pages, using heat maps to identify user behavior, or using website analytics tools to track your progress. With the right testing and optimization strategies, you can consistently improve your conversion rate and drive more business from your website.

Not Making it Easy to Contact your Business

Make sure your contact information is prominent and easy to find. If potential customers can't easily get in touch with you, they'll go elsewhere.

Not Having a Strong Value Proposition

A value proposition is showing to your target audience that you have a service or offering that they will find valuable and attractive. Your value proposition is what sets you apart from your competitors. If you don't have a clear, compelling value proposition, customers won't be motivated to take action on your website.

Not Investing in Marketing

To get more traffic to your website and increase conversions, you need to invest in marketing. Whether it's paid ads, social media marketing, or content marketing, there are many effective strategies that you can use to reach your target audience and drive results.

Underestimating the Power of Testing and Analytics

This one is really important; to truly optimize your website for conversions, you need to continuously test and analyze your results. This means not just taking a look at your analytics on a monthly basis, try to analyze and test the data weekly. Tracking key metrics like conversion rate, visitor behavior, and customer engagement will help you identify areas for improvement and make data-driven decisions that deliver better results.

Doing these things can help prevent your website from killing its own conversion rate. By following these tips, you can create a website that's optimized for conversions and drives more sales for your business.
Conclusion
If you're looking to increase your website's conversion rate, it's important to be aware of the traps that can kill your conversions. By understanding what a conversion rate is and setting realistic goals, you can start making small changes that will have a big impact on your bottom line.
If you're still not sure where to start, CANDDi can help. Our team of experts can show you exactly who is visiting your website and how they interact with it, so you can make data-driven decisions about how to improve your conversion rate.