Marketing Attribution: What is it and how can it help your ROI?
Not to sound like we're looking for a pity party, but us marketers have it tough these days.

Before a customer has even turned into a hot lead, they're using at least 10 channels to communicate with your company, leaving the digital marketing landscape more fractured than ever.

This is because our customers' expectations are continually on the rise. They expect 24/7 channels of communication, wherever most convenient to them.

Sometimes it's Facebook, sometimes it's email, maybe it's even on the phone. So how do marketers prioritize their marketing channels whilst making sure they hit the mark each time?

Well, we're becoming more data-driven as a result. 41% of marketers are using marketing attribution models to understand how their customers reached out to them in the first place, and ultimately drive ROI.

So what even is marketing attribution and how can it work for your business?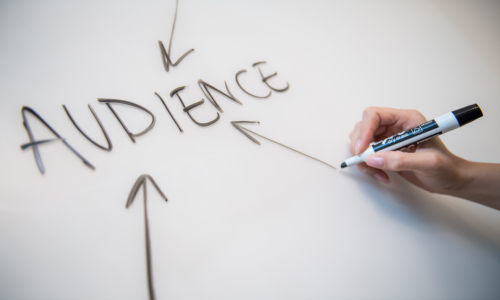 What does marketing attribution mean?
Put simply, marketing attribution is a way of monitoring the success of your businesses marketing channels. In other words, how your customers landed on your website and proceeded to make a sale.
You might be thinking 'as long as they made a purchase, who cares?!' But think about all the interactions it took to make that buying decision.
When has a prospect ever gone straight to your website and made a purchase? It happens, but not often.
There's weeks worth of effort gone into that buying process. From the multiple channels set up by your marketing team to the follow ups from your sales guys. If you're not monitoring all of this work to find out what's converting and what's not, you're letting a lot of time and resources go to waste.
So, how do you track your entire customer's journey from start to finish? With tools like CANDDi of course!
CANDDi will attribute each of your website visitors with an original marketing source. Whether it's due to your SEO game, email campaigns or PPC, CANDDi will know about it.
We'll then remember this visitor on all of their return visits going forward. Showing you exactly how they got there, what they looked at and how long they spent browsing. Basically everything you need for a strong marketing attribution model!
If you're not sure what model would work best for you, let's have a look at the most common ones:
Single source marketing attribution
If you're implementing a single source attribution model, you'll assign the success of the sale to one specific touchpoint. This is usually the first touch or last touch made by the customer.
With that in mind, first-touch attribution would assign the credit to the first marketing channel the lead engaged with.
This could include a blog post, email or downloadable resource from your social media platforms.
First-touch attribution is probably the easiest model to implement, but you'll lose sight of all future interactions. This will likely alter the perceived successfulness of your other marketing channels.
Then there's also last-touch attribution. As this monitors the last touch made before the purchase, identifying where to give credit is a relatively process. In practice, this would look like a final demo or live chat interaction, but it still doesn't consider any previous interactions. In doing so, you could miss out on key insights and trends from other marketing channels.
Multi-source marketing attribution
With a multi-touch attribution model, each channel utilised by the prospect is given credit for contributing to the final conversion.
Since multi-touch attribution takes into account the whole of a customer's journey through your sales funnel, it can attribute multiple touchpoints. This could include everything from paid ads and social posts to webinars and newsletters.
Because of this, there are five multi-touch attribution models:
Linear attribution - gives equal weight and revenue credit to all touchpoints.
Time decay - gives credit to more recent marketing touchpoints as opposed to those earlier in the process. This is particularly useful for B2B marketers who have a longer sales cycle.
U-shaped - attributes two key touchpoints. 40% percent of the credit goes to the first touch and 40% goes to lead creation, with the remaining 20% being divvied up between any touches that happened along theway. .
W-shaped - similar to the U-shaped multi-touch attribution model, with the addition of an extra touchpoint — the opportunity creation. All three touchpoints receive 30% of the credit, splitting the middle touches with 10%.
Full path - building on the W-shaped model, this includes the final close. Basically, most of the credit is given to the major attributes of the customer journey, without forgetting about the touchpoints in between.
What's the point?
Whether we like it or not, marketing has become an omnichannel affair. As a result of this, marketing is now company-wide, especially if you're implementing more complex models.
Why? Because the successful implementation of multi-touch and weighted attribution models no longer lies solely with the marketing team. It's likely that the IT, Finance and Customer Success teams will also be getting stuck in to help set and achieve business goals. After all, ROI benefits everyone.
The same mindset should be considered when it comes to your CRM.
Multi-touch attribution models that integrate with your existing CRM will help drive attribution data directly into your sales machine.
CANDDi can plugin seamlessly with your systems (including your digital marketing platforms), just take a look here to see how we can work for you.
Together, you can use the same tool to track, monitor, and report on the performance and strategy of your marketing campaigns.
Without it, the data you're collecting will be isolated from the rest of your company, making it much harder to understand and consider when it comes to optimising future campaigns.