Qualifying prospective customers and understanding their intentions
By qualifying customers you can increase operational efficiency, as well as exploring creative and accessible ways to access information that shines lights on their site surfing habits.

Using this information can help you grade prospective customers and deliver your services tailored to their exact requirements.

If you are unable to qualify customers before they submit to your call to action request, form submission or enquiry form, call back request or guide download, this is likely to create a dent in business productivity.

Failure to establish the intention of customers during the discovery stage is likely to result in wasted efforts, clogging up phone lines and email inboxes without holding any real value to the business.

So, what can you do about it?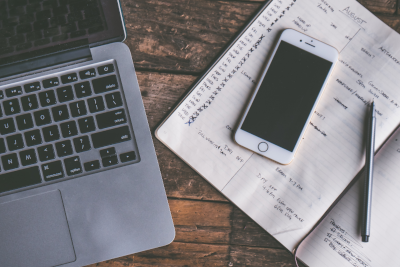 Track customer journey
To engineer efficiency into business processes when attracting new business, you need to follow the customer journey.
By tracking the start and end position of site users, including identifying any patterns in between, you will be able to highlight areas of interest. Are customers interested in your core service lines? Are customers interested in a particular member of staff, highlighting a possible referral?
Tools like CANDDi are a great way to do this. We can show you who's been looking at your site, how long for and what brought them there in the first place!
Similarly, if the content on your site refers to services on offer through business partnerships, affiliates, or a sister brand, you will be able to instantly determine the financial value of a lead.
If you naturally refer to areas that are connected to your business, however, in this instance, it is not a service you offer, you will be able to judge the importance of the lead.
Time on site
By analysing the time a particular customer spends on your site, you can determine their level of interest and where they are on the lifecycle of their search journey for your services.
If the customer spends more time than your typical average user, this may indicate a warmer lead.
Note that time on the page differs from time on site, as this details how long a user spends on a particular page. This can reveal their intentions as if they visit your contact page for a lengthy time, they may be poised to submit an enquiry form or phone call.
Without sourcing this valuable information, you wouldn't be able to differentiate the quick wins from those that are just visiting or using your site for research purposes.
Additionally, by monitoring the number of visits to your site, and the timeframe within which numerous visits have been conducted, you can determine if the customer is gathering information to reach out at a later stage, or if they are ready to engage.
By taking a proactive approach and determining the intention of prospective customers, you can weed out false leads and rank prospective customers according to urgency.
Operational efficiency
Qualifying customers can help you maintain high service standards and direct attention to consumers promptly.
If you provide a varied service, by establishing consumer needs early in the process, and understanding the context, you can tailor your sales pitch accordingly and focus on the areas of interest.
Placing a time-sensitive lead to the bottom of the pile can obstruct successful service delivery as the appropriate time to act may have passed.
By creating a sales funnel and establishing the journey of prospective customers, you can grade users to show how 'cold' or 'hot' a lead is.
Hot lead – A hot lead is a qualified customer who is ready to proceed and purchase your services following direct contact.
Cold lead – A cold lead is an unqualified customer who is making their first interaction and remains at the initial research stage, not yet ready to engage with your marketing efforts.
By grading customers accordingly, you can better serve them in an effective and orderly manner, varying your efforts to their needs and requirements.
Jon Munnery is a partner at UK Liquidators, the UK's largest provider of company liquidation and turnaround services. He is instrumental in the delivery of business restructuring and rescue advice to company directors in financial distress across the country, including those hard-hit by Covid-19.