How much is your outdated technology costing you?
There's a lot to consider when it comes to bringing a new technology into your business.

What will training look like? Will there be any downtime? And most importantly, how much will it cost?

After a turbulent 18 months, investing in new software might not seem high on your priority list. But how much is it actually costing you to press pause on a software investment, or worse, continue paying for a system you're not even using.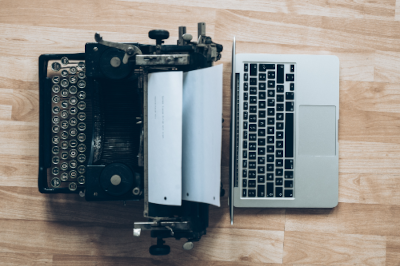 Many business owners are facing tighter financial demands, however this often leads to hanging on to aging hardware and software for way too long.
In doing so, you might not realise that this will actually cost you more in the long-run. Not just in terms of monetary value either, but also security risks, reduced customer confidence and lower business productivity.
There's no doubt that effectively managing cash flow is important for the overall health of a company. So with that being said, technology is one area that shouldn't be neglected.
Poor cash flow
The Aberdeen Group has published a recent report that reveals cash collection took over ten days longer for businesses that didn't invest in software.
These businesses managed 89% accuracy in their financial reporting compared to 96% accuracy for those using the latest technology.
It might not seem like much, but poor cash flow can lead to bigger troubles further down the line. This could be anything from trouble paying your suppliers and debts, stop you from buying new stock or even pay your staff's wages.
Ultimately, you could end up losing out on the big contracts or customers that keep your business ticking over.
Increased security threats
Those regular requests to update your system can be annoying and time consuming. But those updates are so important as it's what keeps you and your data safe.
Since the pandemic hit, many of us have taken to flexible working environments meaning we're spending more time working from home.
Whilst it's fun to send your emails from the comfort of your couch and slippers, home working poses a large security threat.
This means it's even more important to make sure all staff have the relevant, updated technology to hand as cyber criminals have long used your existing system administration tools to worm their way into your network.
This is because cyber criminals identify gaps not just in applications, but in the flow of your business process.
They often begin with a compromised system on your network, where cyber criminals can sneakily observe your company's process and start to pull at the weak links.
The bottom line is, cutting corners on technology can leave you losing a lot more than you'll gain.
Reduced productivity
A staggering £1.3 billion is lost every year in business due to obsolete technology.
Just like us mere humans, technology can age. This means they'll run slower, become more prone to freezing and require more maintenance. All of which will result in additional downtime.
They also lack the power needed for new, efficient software programs that help with business productivity.
To combat this, it's best to use devices and software that have the ability to automate certain processes, are mobile-friendly and are cloud-based to allow for remote access of work documents.
Losing out to competitors
According to Microsoft's survey, over 90% of consumers would happily spend their money elsewhere rather than using a company with outdated technology. This is due to concerns over security, privacy and user-friendly convenience.
But it's not as doom and gloom as you think it is! Updating technology no longer requires a large lump of cash like it used to.
Thanks to the rise of Hardware-as-a-Service (HaaS) and Software-as-a-Service (SaaS), businesses can easily stay in the known with their technology, whilst also avoiding a large up-front investment.
Under a typical HaaS or SaaS agreement, an IT Managed Service Provider (MSP) provides, installs and maintains the IT infrastructure for a business for a more digestible monthly fee.
Or if you're using CANDDi, you can have all of our training, support and installation completely free!
Benefits of HaaS and SaaS
If you're still not convinced, here are a few of the main benefits of updating your systems to HaaS or SaaS options:
- No upfront investments or surprise expenses. A fixed monthly cost can enable you to effectively budget for expenses as maintenance and upkeep are included.

- Improved security. Critical updates are handled automatically, protecting your business and your customers from threats.

- Flexibility. HaaS and SaaS programs are inherently scalable.

- Worry-free monitoring and maintenance. The MSP handles 24/7 monitoring and regular maintenance of a company's hardware and software.