135 Words to help you convert and close
The words "join us" and "sign up" appear in email campaigns all the time and have the same purpose generally i.e. give us your email address - but do they say the same thing?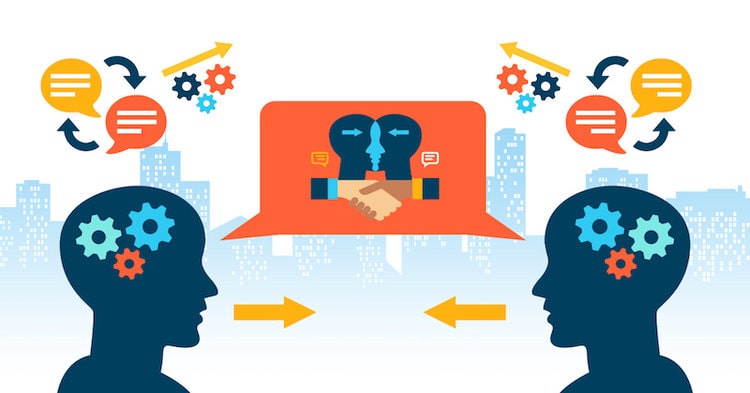 Here we take a look at some of the power words and phrases that can reshape and put a completely new emphasis on how you go about communicating with your clients and prospects.
Can a single word change the way you feel about clicking on a button? I believe so. The difference between "joining us" and "signing up" is the difference between fellowship and enlisting. A word can change the mood, the motivation and the meaning.
You may be thinking, if a single word can make such a difference, what words should I be using both in written and verbal form to help me close?
If your sales team have a "script" with each sales person going off their own personalised script, including these powerful words into the conversation could work wonders.
Also, if your website is due a refresh, how many of these words could be replaced for a standard word in your current website's wording?
He are a few examples along with some key words:
The 5 most persuasive words in the English language are:
You
Free
Because
Instantly
New
You have seen these words countless times before and there is good reason why. For instance, immediate words like "instantly" trigger mid-brain activity and feed our need for quick gratification.
Where to try these words:
Calls-to-action, headlines, email subject lines, headings, opening sentences and paragraphs.
Top 20 influential words:
Suddenly
Now
Announcing
Introducing
Improvement
Amazing
Sensational
Remarkable
Revolutionary
Startling
Miracle
Magic
Offer
Quick
Easy
Wanted
Challenge
Compare
Bargain
Hurry
Where to try these:
Headlines, bullet points, subject lines
3 words to encourage community:
Join
Become a member
Come along
These community phrases provide a sense of togetherness to the user. They feel like they are taking part in something larger than themselves.
Where to try these words:
Email signups, trial offers, in-app messaging
10 cause-and-effect words and phrases:
Accordingly
As a result
Because
Caused by
Consequently
Due to
For this reason
Since
Therefore
Thus
Cause-and-effect words make your claims sound objective and rational rather than biased and subjective.
Where to try these:
Closing paragraphs, transitions
12 phrases that imply exclusivity:
Members only
Login required
Class full
Membership now closed
Ask for an invitation
Apply to be one of our beta testers
Exclusive offers
Become an insider
Be one of the few
Get it before everybody else
Be the first to hear about it
Only available to subscribers
Exclusivity is like a club with membership restrictions. You want in because others are in. There is a bit of social pressure with exclusivity wording, and it helps drive decisions and actions for the user.
Where to try these:
Signup forms, links, calls-to-action, subheads
9 phrases that imply scarcity:
Limited offer
Supplies running out
Get them while they last
Sale ends soon
Today only
Only 10 available
Only 3 left
Only available here
Double the offer in the next hour only
Fear of missing out (FOMO) is a common driver of action for marketers and advertisers. FOMO is essentially scarcity. By showing that an item or product is in limited supply, you hope to ratchet up demand.
Where to try these:
Headings, promo copy
28 words and phrases that make you feel safe:
Anonymous
Authentic
Backed
Best-selling
Cancel Anytime
Certified
Endorsed
Guaranteed
Ironclad
Lifetime
Moneyback
No Obligation
No Questions Asked
No Risk
No Strings Attached
Official
Privacy
Protected
Proven
Recession-proof
Refund
Research
Results
Secure
Tested
Try before You Buy
Verify
Unconditional
These safety words have an amazing effect on the person reading: They create trust.
Where to try these:
Payment forms, signup forms, testimonials
46 ubiquitous power words:
Improve
Trust
Immediately
Discover
Profit
Learn
Know
Understand
Powerful
Best
Win
Hot Special
More
Bonus
Exclusive
Extra
You
Free
Health
Guarantee
New
Proven
Safety
Money
Now
Today
Results
Protect
Help
Easy
Amazing
Latest
Extraordinary
How to
Worst
Ultimate
Hot
First
Big
Anniversary
Premiere
Basic
Complete
Save
Plus!
Create
In an old sales role (in my previous professional life), I had these words printed and posted on my cubicle wall for use in email subject lines and content (it even helped with my outbound calls). The list came from a study done on the best-selling magazine covers, and it was found that the words work equally well on magazines as they do in promo copy and in email subject lines.
Where to try these:
Email subject lines, headlines, calls-to-action
Create and share your own list
If you're looking for inspiration, try keeping track of the words that get you to convert day to day. This can be hard to do unless you are constantly thinking of it so maybe look over previous material you have received/sent or past telephone call conversations you had and try to remember what it was that sold it to you (it is likely to sell to others). Take note of the words and phrases that grab your attention. Keep in mind why a headline stands out more than others. Notice which words grab you in a bullet list of benefits.
As you find new words you can build a list, then be sure to reference them so they are at hand when you need them. Once you've found the power words that help you convert, make sure you share them with both Marketing and Sales teams!