Nonprofits, How CANDDI can help you help.
An interview with Rachel Collinson, Freelance Consultant and Strategist for Engaging Networks talking about how nonprofits can get more results using CANDDi.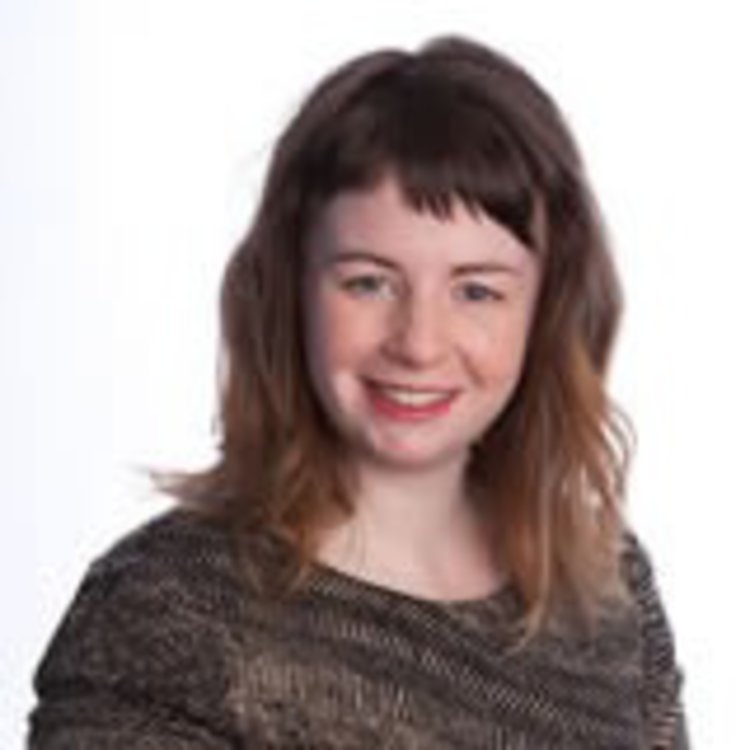 Rachel Collinson, Freelance Consultant and Strategist for Engaging Networks talks about how nonprofits can get more results using CANDDi.
Technology is starting to play a larger part in raising funds and awareness for nonprofit organisations. Analytic tools are becoming a must-have for nonprofits wishing to grow. Not only can they aid in prospecting for new donors, but they can provide focus for marketing strategies, which in turn saves valuable resources.
The public are becoming more tech-savvy and charities are having to keep up with this fast paced environment. More are interacting with nonprofits through social media, emails, websites and mobile phones. Analytics tools are allowing nonprofits to understand their success, measure response to different communication channels and target their marketing strategies.
Lynda Thomas, Macmillan Cancer Support's Director of Fundraising, recently commented that new technology is allowing charities to speak to those "most likely to say yes, making donors' investments go even further and in turn reshaping our marketing costs."
We caught up with one of our CANDDi customers, Rachel Collinson, who has used CANDDi with organisations she works with and believes other nonprofits could benefit from using it.
Rachel is an innovative strategist at Engaging Networks part time and a freelance consultant the rest. She has worked as a thought leader and strategist for Engaging Networks since 2012 and has years of experience working in the nonprofit sector. Engaging Networks is a platform that supplies nonprofits with web tools to help with online campaigning and fundraising and are CANDDi customers.
How Can CANDDi Help Nonprofit Organisations?
There is a big gap when it comes to ability for nonprofits to fundraise and connect with corporations, high net worth individuals and legacy leads.
####Corporations
Some charities are always on the lookout for corporate sponsorship and support, but it's difficult work with many knockbacks and there is no foolproof process. A lot of resources and time are spent networking furiously, cold calling, running events and booking client meetings, just to gain introductions with new clients. It can be unclear on how best to develop a partnership as each company may want something different out of the deal.
Using CANDDi, you can see what corporations have been looking at your website and identify hotter prospects by seeing who's come back more than once. You can then use this information to understand the size of the corporation, what areas they are most interested in, and in some cases, identify the person responsible for the decision making. This will then place them at the top of the queue of people to reach out to. Armed with all this information, you can approach the interested person knowing that they are a warm lead, together with some idea of what makes them tick.
####High Net Worth Individuals
Having a high net worth individual (HNWI) on-board can make a massive difference for a charity. Currently, organisations attract individuals that have made their money in business and are thinking of retiring, moving on or turning their attention to philanthropy. Most of the time there is a personal relationship that has been developed between themselves and the charity.
What is so difficult for nonprofits is knowing how receptive the individual will be on approach. Firstly, is this charity going to appeal to their interests and passions? Secondly, what type of project will they want to get involved with (a one off large gift or a long term relationship involving several projects)? These individuals don't have a lot of time to listen to several different pitches on what they can get involved with and this can make it difficult for the charity to approach with the best introduction.
CANDDi is able to highlight the individuals that have visited the website and what section they have been most engaged with. It might be that a particular video has been viewed or a detailed blog piece on a specific project re-read. The nonprofit company can then use this information to know what project is of most interest and then go on to match the materials presented to them via marketing campaigns.
If this campaign is via email, the cold generic introduction is replaced with an engaging email with appropriate and relevant marketing content based on what has already caught the individual's attention. You can then track their engagement levels through open and click-through rates.
####Leave A Legacy "CANDDi can make Legacy campaigning a lot easier and much more effective… "
One of the hardest subjects to approach parties with is 'Leave A Legacy'. People who have donated in their lifetime will sometimes look to leave a gift in their will; however, nonprofits are aware of the sensitivity of the subject and this can make it difficult to run a successful legacy campaign. Currently, charities will send out emails and newsletters that involve surveys to existing donors with the subject of "have you thought about what will happen to your money when you pass" and a message of making your giving last after your death.
Not only is it a sensitive subject to approach with, it can be difficult to track who would be interested and when they would be ready to commit to a decision.
CANDDi can make this form of fundraising a lot easier and more effective for you. You can track who has visited your legacy page or interacted with the campaigns that have been running. You can then follow up with a warm phone call and lead on to a home visit.
####CANDDi and Salesforce
What is really unique about CANDDi is that it fully integrates with Salesforce. As more and more nonprofits switch over to this cloud-based CRM, this is an attractive factor. It provides an easier user interface than existing CRMs aimed at nonprofits, and offers better service that allows efficient communication and engagement with supporters. Not only that, any nonprofit can claim up to 10 free accounts, a saving of thousands of pounds a year. Our customers already connect their CANDDi accounts with Salesforce to make it easier to engage with their leads. Nonprofits can also benefit from this. Using CANDDi will make it easier to create an online experience that can be directly focused on building leads and nurturing relationships across many channels.
If you are a nonprofit organisation and looking for more information on how CANDDi can work for you, give us a call on +44 161 414 1080 or book a free demonstration with one of the CANDDi Team.
Visit the Engaging Networks website