Welcome to CANDDi
Turn your click-throughs into customers
Boost your email marketing results with the power of information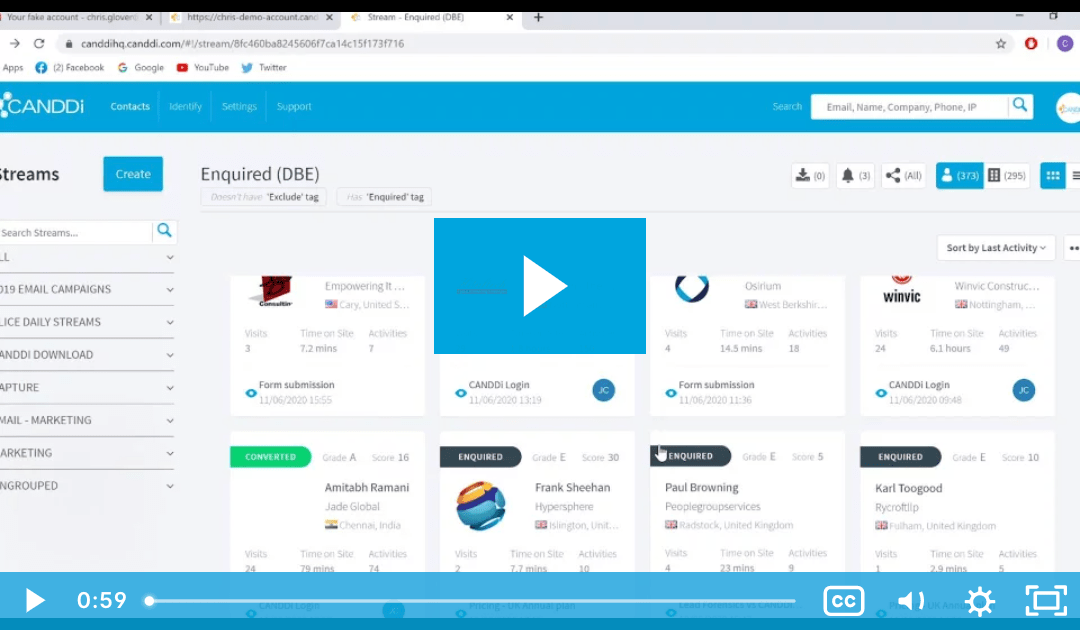 Integrate
seamlessly
Identify your
visitors
See every
activity
Get real time
notifications
"Anyone considering CANDDI, should take this trial up. I can strongly recommend it and their very helpful team to give you greater insight into your web traffic and make more conversions. It works!"
Shine a light on your hottest leads
Email marketing is a fantastic way to get prospects to visit your website.
But aside from a list of people who clicked through to your website (which isn't always accurate, by the way!) you have none of the information you need to convert more prospects.

For every single prospect that clicks through from your email campaigns, CANDDi will show you: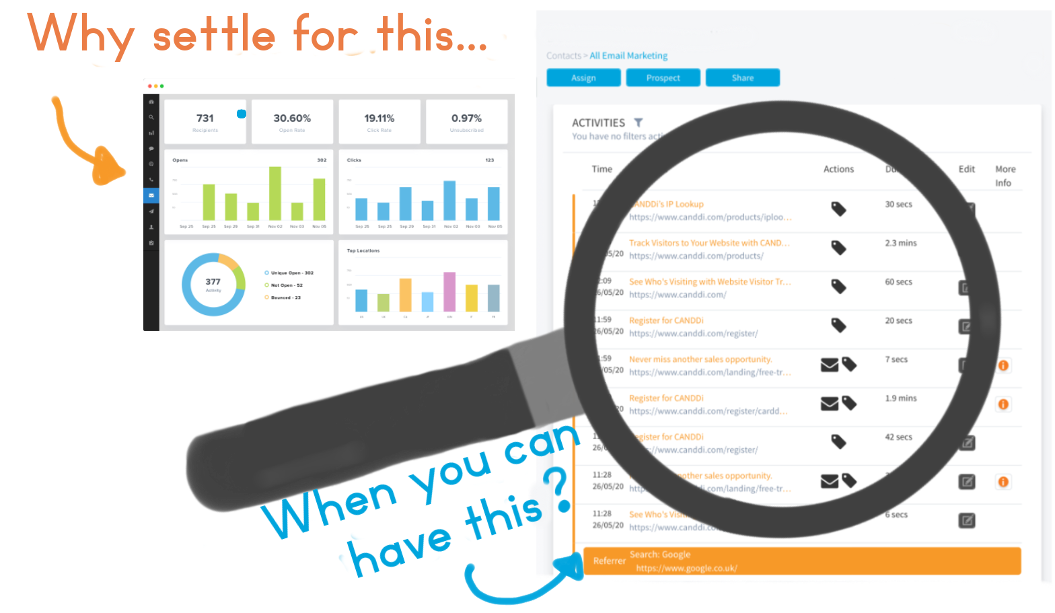 Who they are
Useful information about their company
Every action they have ever taken on your website
From that moment on, CANDDi will recognize them every time they return. That means you'll know who is interested, and you'll know exactly what they're interested in.
Turbocharge your sales and marketing today
What is CANDDi?CANDDi is a visitor tracking tool that helps you to get more sales from your website visitors. We'll use all kinds of methods to identify the people visiting your website… but integrating with your email marketing activity is the most powerful!

Get started for free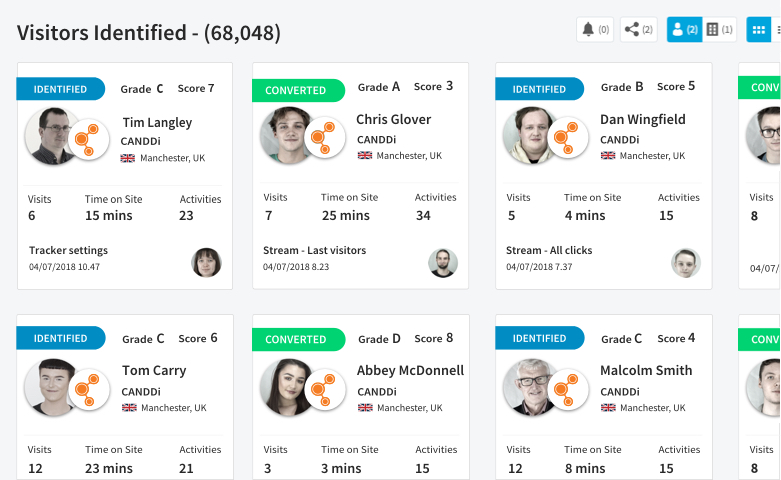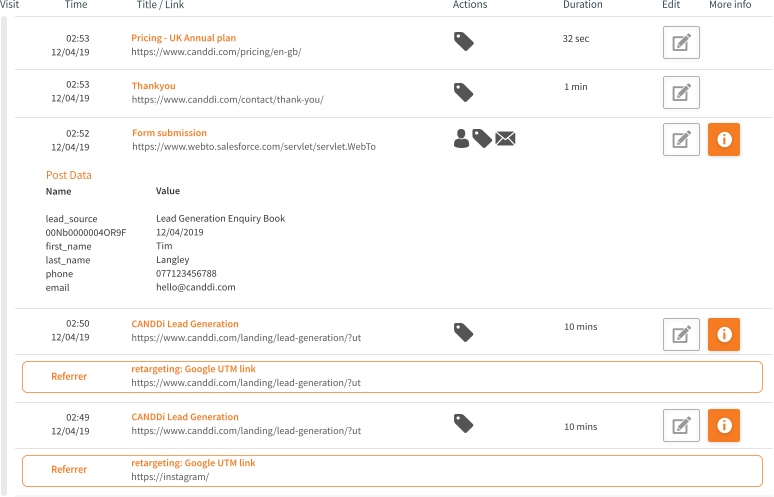 How will CANDDi help convert my prospects?As soon as one of your prospects clicks a link in one of your emails, CANDDi's tracking begins. You'll get a full view of every activity they take on your website in real time… including their activity before they were identified.And the best bit? CANDDi will recognize them every time they return to your site, so you get the
full picture

before you get in touch!

Get started for free
What else does CANDDi do?CANDDi doesn't just provide information about your email traffic. Our unique tracking code combines IP tracking with cookie tracking, and also plugs into your live chat, static forms and download links to cover everything that happens on your website.In short, CANDDi ensures you get a true understanding of your website traffic, and
never miss another sales opportunity!
Get started for free