Welcome to CANDDi
Turn anonymous
website visitors
into
warm leads
98% of your visitors never enquire.
Find out who they are and get in touch!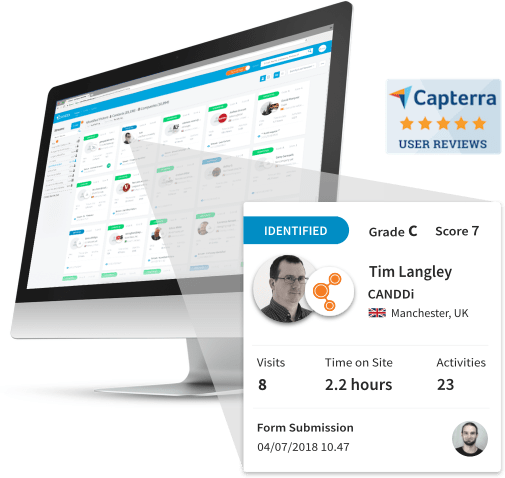 Getting Started is Simple
Step 1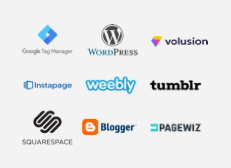 Install the CANDDi
code in minutes
Step 2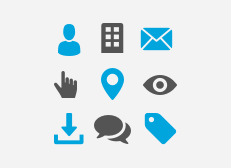 See every action
from every visitor
Step 3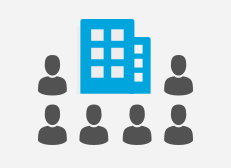 Identify companies
and individuals
Identify your
website visitors
Identify leads before your competition with CANDDi's Augmented Intelligence
Prioritize the sales
leads that matter
Concentrate on the hottest leads with our detailed profiles and lead scoring
Optimize your
marketing ROI
Track the success of your marketing output so you can focus on what works
Make timely
sales decisions
Take action when it matters most with our real-time data and alerts
CRM Integration
Don't just take our word for it!
"CANDDi has delivered new business in excess of £100k in its first year with Context. To be clear, that is business we would not have seen without CANDDi over and above the normal referral business."
Frank Smith at Context Public Relations
"CANDDi helped me become more informed about my marketing efforts, focusing on my expenditure so much that I could afford to hire new staff!"
Ansar Mahmood, CEO at Fluid Trust PLC
"CANDDi has provided the actionable level of data we needed to secure more sales and successfully scale our business."
Saravana Kumar Found and CEO, Document 360
What makes CANDDi different?
Monitor all activity on your website
Because CANDDi utilizes cookie tracking, we're able to track the activity from every single piece of hardware that visits your website.

Most visitor tracking tools aren't able to distinguish between different pieces of hardware, but at CANDDi we believe in providing you with as much visibility as possible.

With a complete picture of your website activity, you can get a true understanding of how your prospects are interacting with your digital shopfront.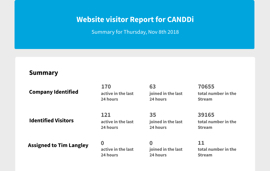 Best-in-class IP Lookup
Whatever your industry, it's important to know which companies have visited your website - and even more important to get this information in real time.

That's why as soon as a visitor hits your site, CANDDi scours the internet to match their IP address with company information from our extensive database.

The result? Detail-rich profiles of the companies who visit, including contact details, employee count, and links to their social media.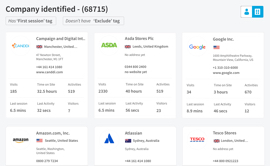 Identify individuals with Visitor-Level Tracking
Knowing which company a visitor works for is great. Knowing who they are is even better.

The second an individual is identified by one of our many GDPR-compliant methods, their profile is updated with a name and contact information. This is where the true power of our Visitor-Level Tracking lies: in allowing you to get in touch personally with the prospects on your website, with a pitch that's specifically tailored to their interests.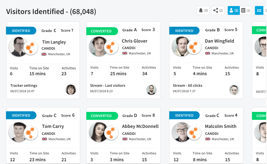 CRM Integration
We drive all of CANDDi's rich, actionable data about individuals directly into your CRM. That means your salespeople can view all the information CANDDi has gathered about prospects, in the software they're already comfortable with.

CANDDi integrates with an ever-expanding list of the biggest CRMs out there. That said, if your current CRM isn't on our list - don't worry! Our team is more than happy to build a bespoke integration just for you.