How to Edit and Group Streams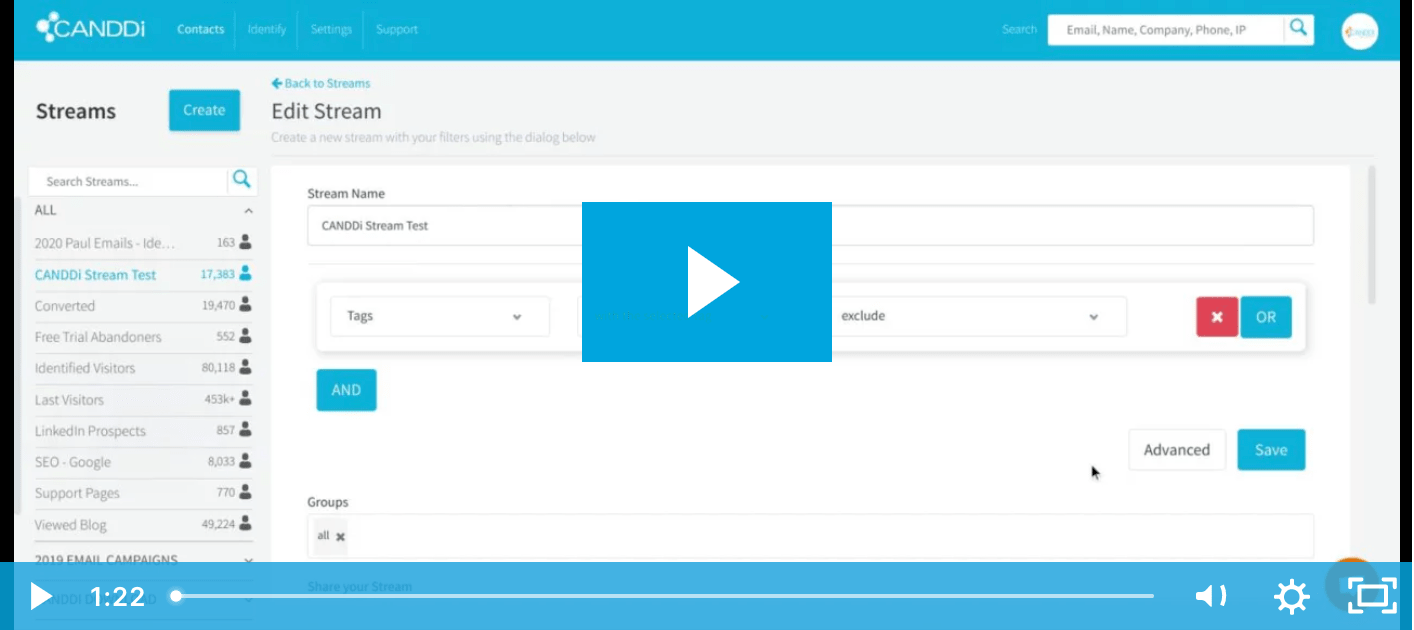 What is a Stream?
Monitoring the journey your web visitors take across your site is a key part of your sales process. That's why we've set up Streams for you to filter your visitors depending on their location, industry, marketing campaign and pretty much anything else you can think of!
So, how do you get them set up? Creating streams can seem a little daunting at first, especially with all the parameter options to choose from. Here's a quick guide that explains it all.
Stream Groups
As suggested, sorting the data within CANDDi is a brilliant way to segment, organise and separate out exactly which contacts you want to see. But when you've got loads of streams on the go, it can be difficult to keep on top of them all.
A perfect way of streamlining them is by creating Groups.
Our above guide will run you through how you can add streams to a group, create a group and share your stream with other users.