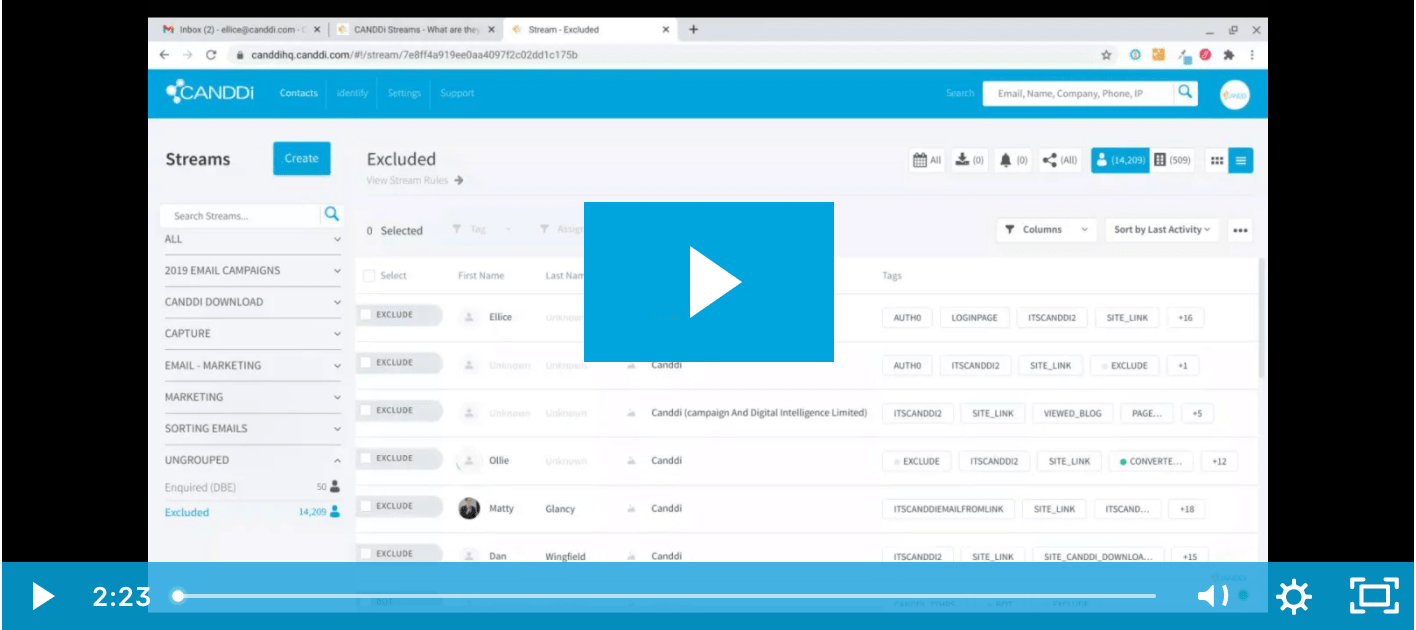 What are Streams?
Streams are a key part of monitoring your website visitors activity across your site. They're effectively filters that allow you to focus on the prospects that you really want.
They work by using parameters that narrow down your website visitors to a specific type.
For example, if you wanted to see all of your visitors in New Zealand, you can. Or how many visitors you have in the automotive industry? No problem.
To go ahead and get started, our video above will take you through a step-by-step guide to creating your own Stream.
Using Streams
Streams are particularly useful when it comes to marketing campaigns.
You can set up a Stream so that whenever a visitor clicks through the campaign and onto your landing page, CANDDi will know about it.
To monitor your success more closely, you can export data from your Streams to create reports.
If you're regularly running exports of streams, you can schedule them to run every couple of days.
Exports will remain available for two weeks from creation and can be downloaded at any point in that time frame.
If you've noticed something isn't quite right, check out what to do if you're having problems with Streams.
Should your problems persist, reach out to us at help@canddi.com, we're always happy to help!