How to Create a CANDDi Capture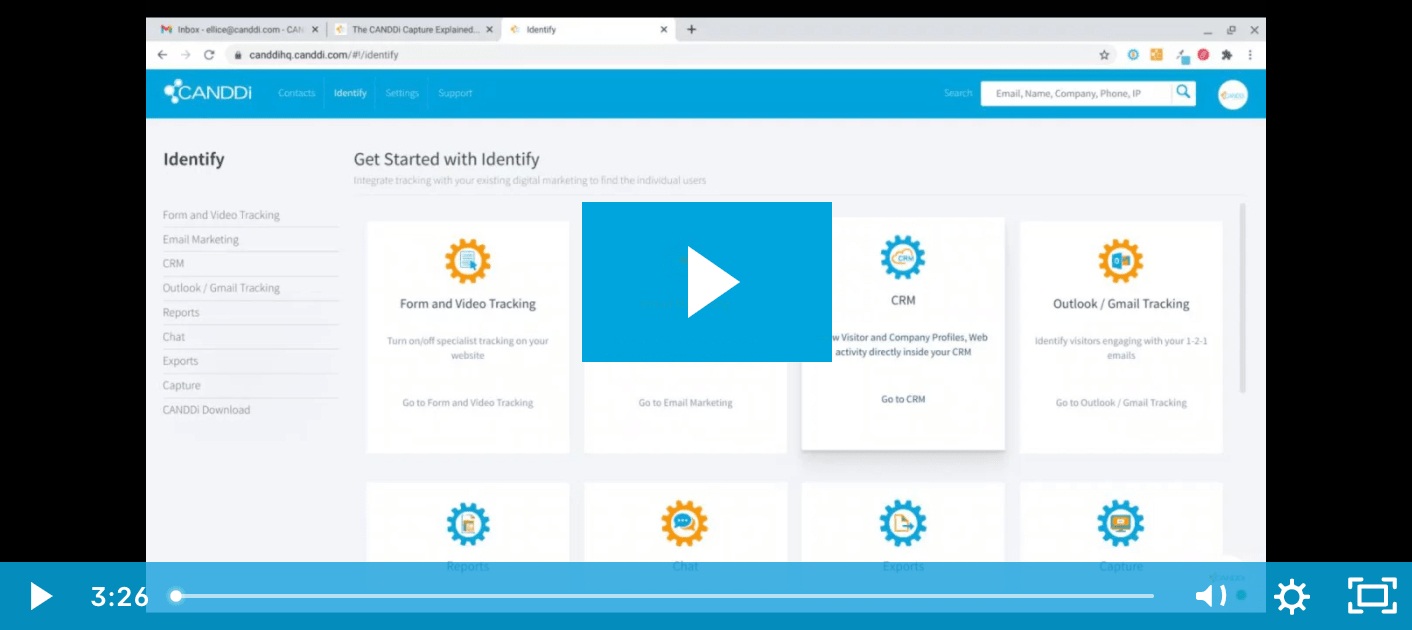 What is CANDDi Capture?
Put simply, CANDDi Capture is a pop-up enquiry form that can be used as a way of capturing opt-in data from your website visitors.
This can include their name, company and contact details, allowing you to better nurture your leads.
You can choose from a number of form types (e.g. subscribe, download, contact us, survey) to ensure you're engaging with each of your visitors in a way that best suits their needs.
CANDDi Capture is also fully customizable. You can design them to perfectly match your website's colour scheme.
There's no need to worry about devices either. Each CANDDi Capture form is fully optimized for mobiles/ tablets, meaning you can effectively reach prospects no matter where they're viewing from.
Why bother?
It might seem like a lot of hassle, but our step-by-step guide in the video above shows it's easier than it looks.
And for a form that boosts your website conversion rate by 400%, I think it's probably worth it.
That might sound crazy, but when a prospect is on your website, they're actively thinking about your product or service. So it makes sense to start engaging with them while you're fresh in their mind.
CANDDi Capture reduces the clicks needed for prospects to get in touch with you. If there's an easier way to do things, people are more likely to do it.
This is particularly useful for your website if you're not using a live chat, as CANDDi Capture can get up to 4x more people identified than your standard website activity alone.
Getting started
Our handy guide above can run you through the basics as you go, making sure you get the most out of your Capture forms.
If you want to know how many you can use, how they're formatted, and how they're targeted, we've got you covered.
However, if there's anything we've missed, check out our CANDDi Capture FAQs. If you're still not sure, reach out to us at help@canddi.com