How to Update Your Card Payment Details
When you're using your card details, you want to be able to have access to them as quickly and easily as possible. That's why we've made updating your CANDDi payment details as painless as possible.
All you have to do is access your CANDDi dashboard and navigate to the 'Settings' tab.
Then scroll down until you see the 'Finance' section on the left hand side. There will be a 'Change Billing Card' option.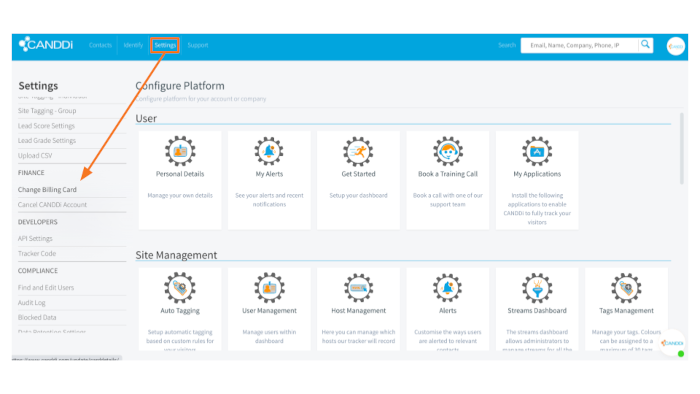 Once you've clicked on this, a new window will appear with a form prompting you to fill in your updated details. This includes card details and contact details.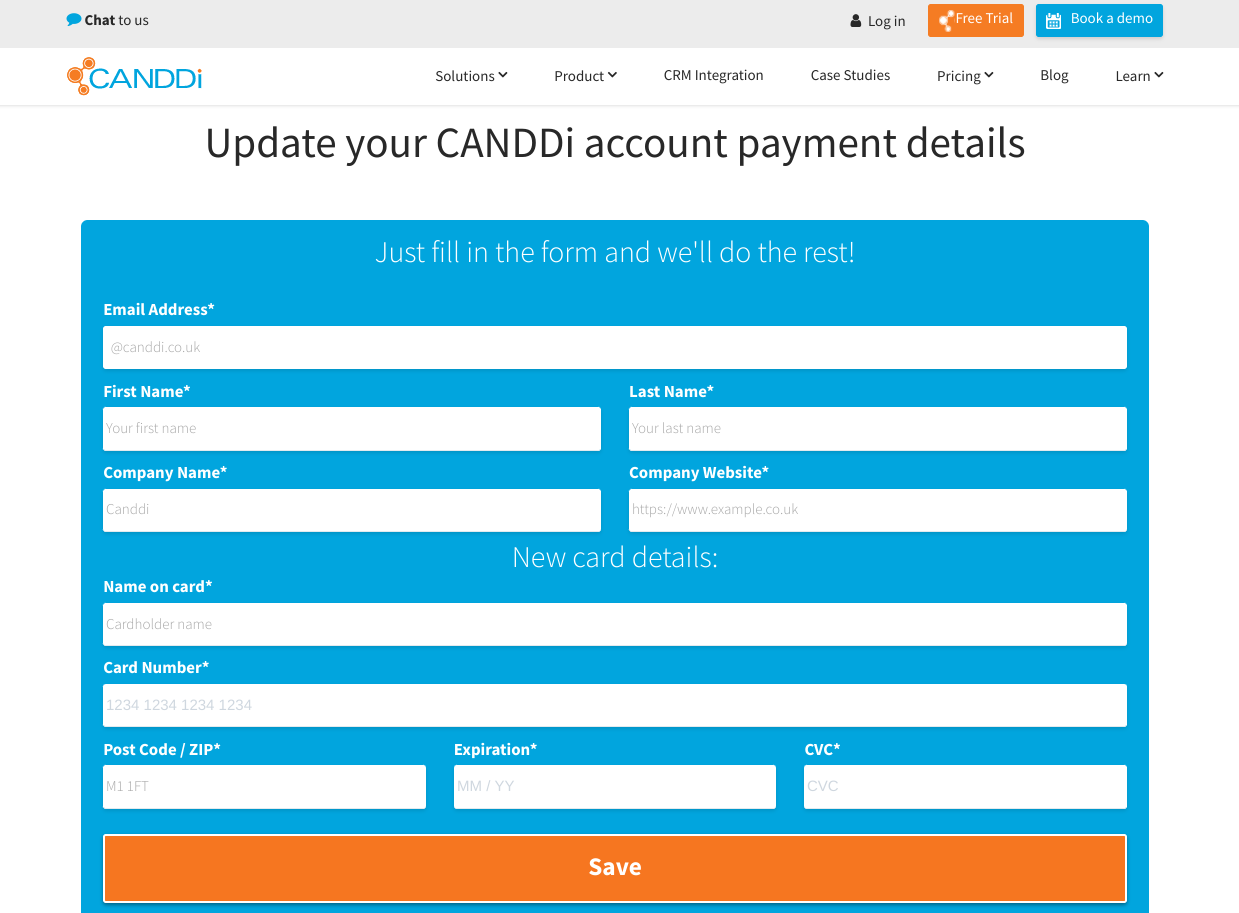 When you're done, click the orange save button at the bottom of the form, and you're good to go!
If you have any other payment related questions, just let us know at help@canddi.com