CANDDi Notifications with the Outlook Plugin
If you've noticed your email plugin isn't working quite as it should, that might be down to your Outlook notifications. But not to worry! Here's how to get it sorted.
Firstly, log in to your Outlook account. Once you've got the plugin installed, you should see this pop-up: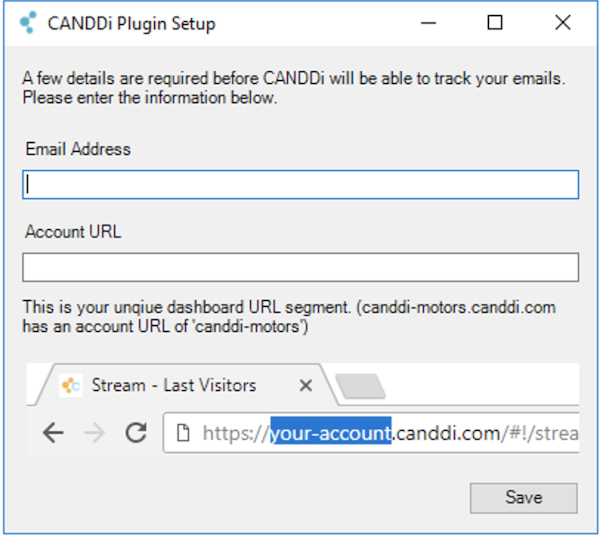 Enter your details as requested and press save. You'll then be logged into your Outlook account with CANDDi tracking parameters enabled.
To see CANDDi in action, you should notice a 'Live Feed' button.

This will open up all of your email recipient's activity from the data being pulled through from your emails. Who's opened them, who's clicked through, you know the score.
The good thing about CANDDi is that you get real-time alerts about who's engaging with your emails, so if you're not getting the notifications, you could be missing out on hot opportunities.
To get your notifications enabled, click on the 'Live Feed' button and you'll see an alert icon in the top right corner. All you need to do is click on it and voila, your notifications are on!