Deleting data from CANDDi
We work hard to keep CANDDi as up-to-date and relevant as possible, and as a result, it's become a learning system. When it collects data from your website or its visitors, then it tries to interpret and organise this data. However, while it works really well, sometimes it can get it wrong, for example: identifying an ISP as a Company.
If you notice this is the case, follow the steps below to delete incorrect data from CANDDi.
If you identify a contact with 'incorrect' data, you'll typically see this within the dashboard list or card view.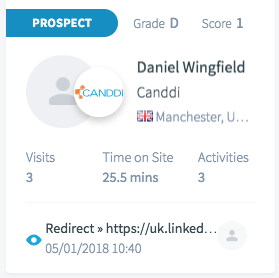 Click on the contact with the incorrect data to open the contact view and click on the edit button of the field you want to correct.
Once you've clicked on the edit symbol next to the invalid data, a pop-up will appear where you can input the right data manually. Start by clicking on the 'x' icon to remove old data, and then input the correct data and finish up by clicking the 'add' button.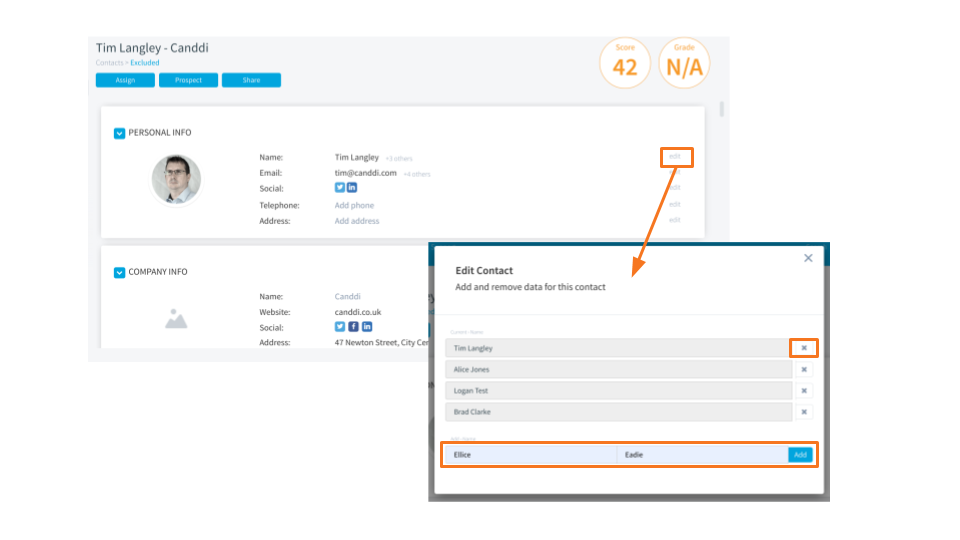 Your contact will now be updated, and the dashboard view will be updated too.
If you're struggling with incorrect information in your CANDDi dashboard, reach out to us at help@canddi.com and we'll see what we can do to help.