CANDDi's Whitelabel Add-on
What is the Whitelabel Add-on?
The Whitelabel Add-on allows CANDDi Partners to add their own branding to the CANDDi product. This is a great way for partners to turn the powerful CANDDi tool into something that looks and feels like an integrated part of your offering.
With the Add-on active, you'll be able to change the colours and branding of the CANDDi dashboard to your own.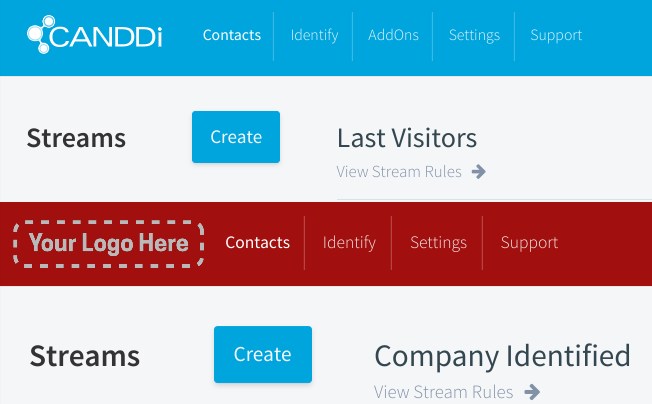 This custom branding will also extend to the email alerts and messaging your clients receive from the CANDDi tool. The power of CANDDi tracking will become a part of your service, and you'll be able to promote it as such to future clients.
You'll even be able to change the URL your clients use to access the tool. Instead of looking like [clientname.canddi.com], it will look like this: [clientname.yourname.com].
How to get started
To access your very own whitelabeled version of CANDDi costs a one-off payment of £1,500. We'll explain what we need from you to get started, and work with you to create it.
To get started, simply get in touch with your Customer Success Manager, or click here to chat to us right now!