We help recruiters get more clients
CANDDi tracks your website and emails so that you make less cold calls

Anam Choudhury, Recruitment Director, CTRL Recruitment
"We use CANDDi to track if candidates and clients open the emails we send through. Consequently, we can see the engagement they've done on the website which helps us determine who to follow up with"
Separate candidates from clients
Automatically turn your email clickthroughs into qualified prospects. Know where they are from, what their company does and what they have looked at. CANDDi can automatically send the best prospects to business development or alert you directly.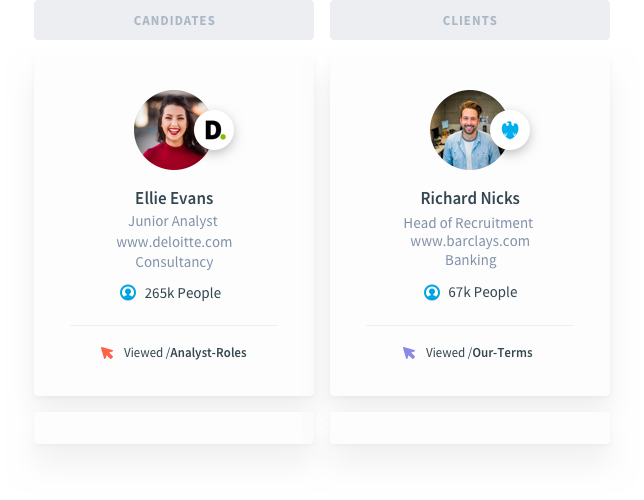 Know when clients are looking to hire
When a company is ready to hire, you want to speak to them straight away. With CANDDi you can see who has visited your site and focus on the companies taking the most interest in your content.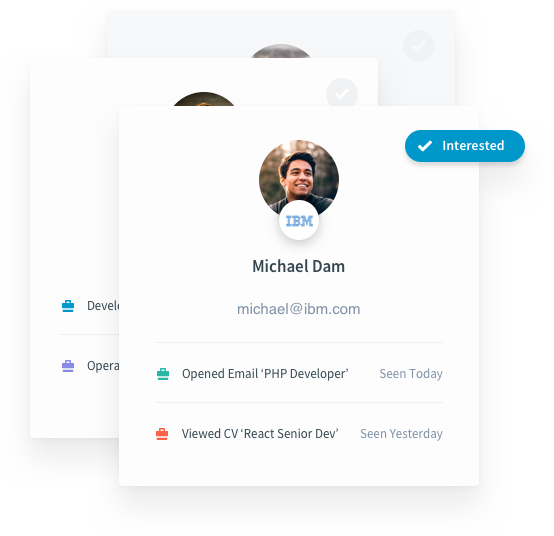 Spot clients interested in hiring new types of roles
You're talking to a client about hiring for operations managers, but they are also viewing development roles on your site. CANDDi shows you this information so you can spark up a conversation on new roles to increase your commision from existing clients.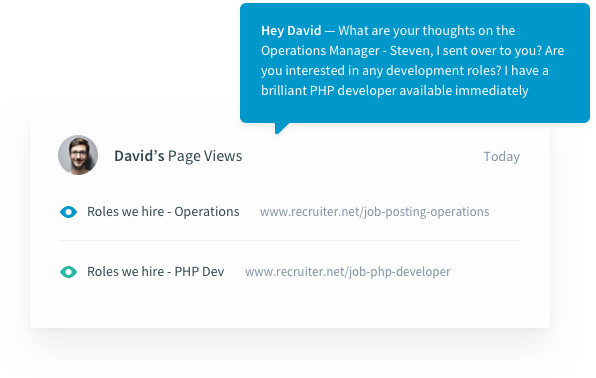 Know who is reading CVs
Who has spent 30 seconds scanning your summary? Who has spent 10 minutes really digesting it? Who hasn't even bothered to open it? CANDDi helps you focus on the people who are really interested!

Follow up on time, with the right companies
Know immediately who is opening your emails and what they are doing on your site. CANDDi helps you focus on the prospects that are super interested and ignore the timewasters.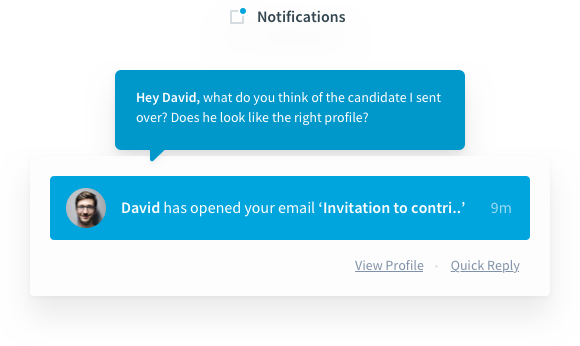 Optimise your marketing budget
Find out which marketing activity is generating the most successful placements and best exclusive contracts. Save money on your PPC by uncovering nuisance clickers and blocking them from seeing your ads, and optimise your campaigns based on real active visits, not bots.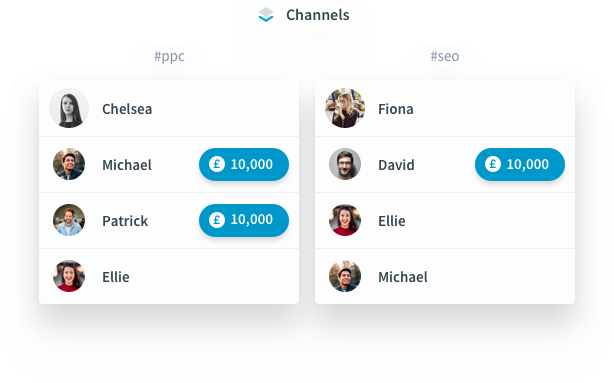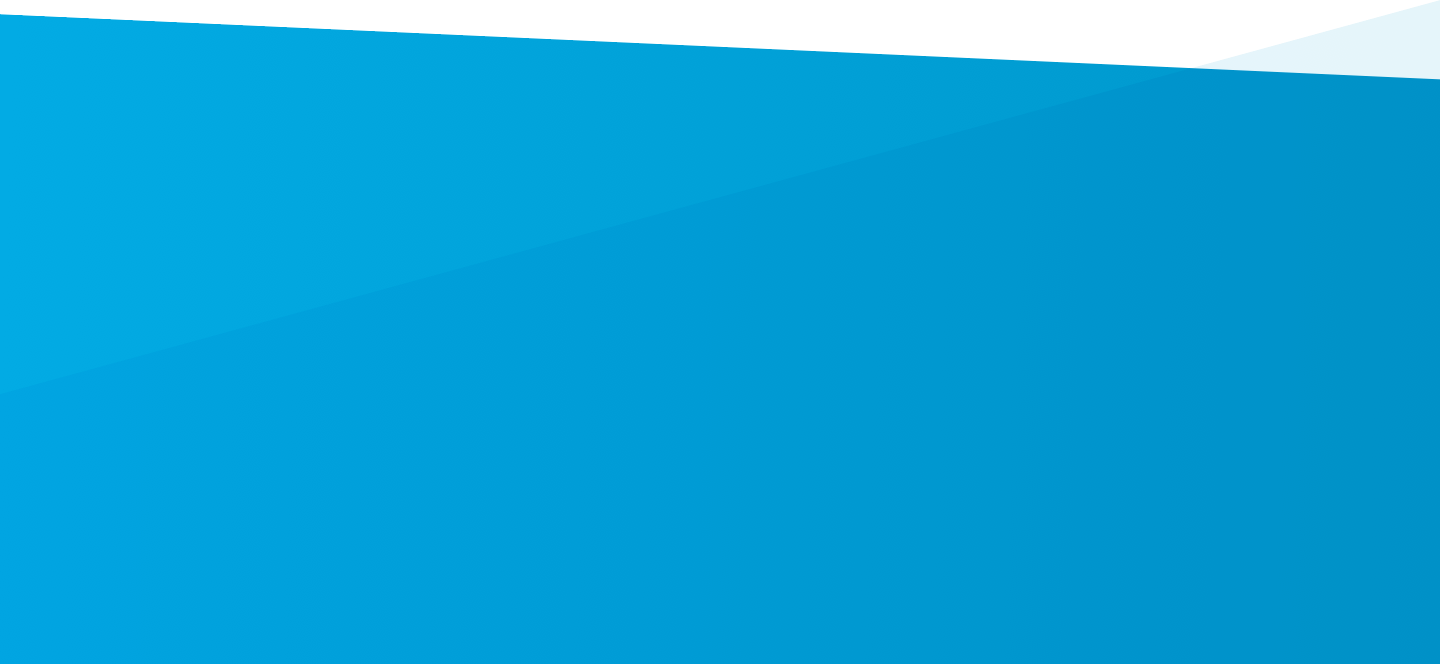 Book Demo
Book a 30 minute free online demo to find out more about how CANDDi can help your business