Sapphire Systems
About Sapphire Systems
Sapphire Systems is an established global provider of world leading Enterprise Resource Planning (ERP) and Financial Management Solutions (FMS). Founded in 1993, the company offers software, services and support to over 800 customers worldwide.
Sapphire operates in the UK, USA, Australia and Asia and is a global partner for Infor SunSystems and a Gold Channel Partner for SAP Business One. Its customers lie in a wide range of vertical markets including energy, retail, pharmaceuticals, food and travel and tourism.
Carl Cooper
Head of Digital Marketing at Sapphire Systems
London, UK
LinkedIn
| | |
| --- | --- |
| Company | Sapphire Systems |
| URL | www.sapphiresystems.com |
| Main locations | Manchester, London, USA, Australia, Asia |
| Business sector | Reseller for Enterprise Resource Planning (ERP) and Financial Management Solutions (FMS) |
| Relationship started | December 2014 |
Background
With the business growing rapidly in different sectors and across multiple markets across the world, there was a need for sales and marketing efforts to become highly targeted.
Sapphire work with integrated search agency 4Ps Marketing who ensures that Sapphire is kept visible within all the territories it operates. This business provides data collection and analytics and was delighted to be introduced to the CANDDi platform and tie the data in with information gathered from other tools they use.
Sapphire was looking for software that would allow them to intelligently utilise data from their outbound email marketing campaigns to generate sales leads. Previously the business had used a competitive product which worked in conjunction with a specific email marketing provider.
When the business appointed a new head of digital marketing, Carl Cooper, the decision to move to CANDDi was an easy one. The CANDDi solution provided profiles of individual leads as distinct from company-level information and proved itself to be flexible and easily integrated with other digital marketing tools. The competitor often approached the business in an aggressive way where CANDDi manages to be proactive and helpful without harassing the client unnecessarily.
Carl explained: "It was a no-brainer for us to use CANDDi as I had become familiar with the platform in my previous roles. I knew that CANDDi would provide us with better information about our customers to aid the sales process. This would prove invaluable to our business development teams, who often need to segment information across numerous markets and sectors."
CANDDi for Sapphire Systems
The CANDDi platform is used with dotmailer and with Microsoft Outlook and the CANDDi capture form is used on Sapphire's website. Sapphire can work out who's viewing what, for how long and where they come from.
Following an email campaign, the business development team manually input the resultant leads into their system classifying each as warm, a Marketing Qualified Lead (MQL) or a Sales Accepted Lead (SAL). They add tags according to the allocated follow-up timescales of 0-3, 3-6 and 6-9 months and can export data from each tag and forward appropriately tailored emails. Any extra activity on the website before the end of the respective three-month period triggers notifications to the business development team who are still able to act in ways that give the best chance of conversion.
The Benefits
The CANDDi platform provides Sapphire with a rich body of data which is used to identify and engage with prospects and customers. Sapphire uses CANDDi's tracking code within emails to promote content such as whitepapers and videos of product demos available on their website and means that the business can personalise the on-going approach. Combining this insight with knowledge of the sector and the location allows for segmentation and future planning.
With CANDDi Sapphire has also been able to monitor the effectiveness of different sections of the website and make changes that interest potential clients. For example, they have been able to track which people are watching the video section of the site, find out why they might be dropping off halfway through and make the necessary amendments. This information can then be used to modify their outbound email communications.
But it doesn't stop there. "We just keep finding more and more things we can do with the CANDDi platform," said Carl. "We love that fact that the CANDDi team are always open to ideas about how the product can be improved and developed for user needs. The CANDDi team have been really responsive to what we want to do with the product."
Sapphire's extensive use of digital marketing and analytics tools means that CANDDi is able to adapt and create partnerships and a roadmap that will help to keep it at the forefront of marketing automation. Together with 4Ps Marketing, Sapphire has chosen to push the boundaries and use CANDDi alongside other marketing systems and processes so that it gleans greater insight and reaps further rewards. Matt Stannard, Head of Analytics and Technology at 4Ps, is also was very keen to put CANDDi in front of the agency's other clients. Additionally, Sapphire uses CANDDi to drive its marketing strategy to such an extent that the Business Development Team is looking to hire a full-time member of staff to focus on the CANDDi element alone.
Carl concluded: "With CANDDi we have a tool that offers the same agility as the marketing we are trying to deliver. This makes an extremely powerful proposition for busy marketing and business development teams."
Carl Cooper, Head of Digital Marketing at Sapphire Systems
"We love that fact that the CANDDi team are always open to ideas about how the product can be improved and developed for user needs. The CANDDi team have been really responsive to what we want to do with the product."

SaaS - Survey Me
"The first thing that I do in the morning is check the CANDDi report in my in-box – finding new prospects hiding in there sets me up for a productive day" - Nicola Evans, Co-Founder SurveyMe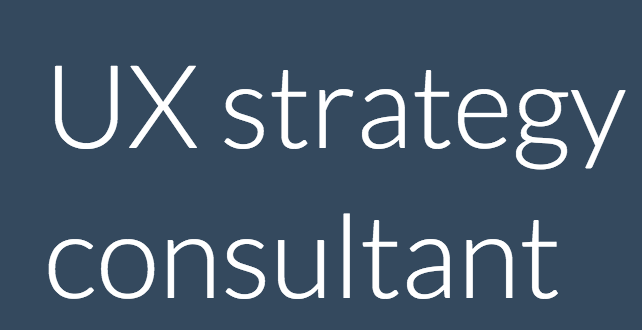 On site Conversion Optimization
"For me CANDDi has been like having an extra employee because the service it provides is so personal and individually tailored." - David Mannheim