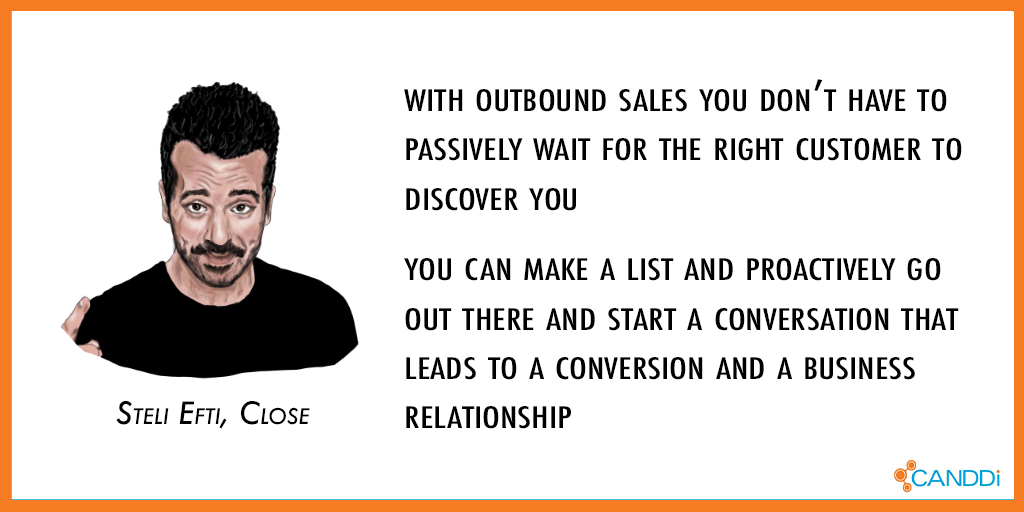 That's the whole point of sales, right?
But the point here is that your B2B outbound marketing should be more specific. There's no point wasting your time and effort on a campaign that has no real direction or intention other than to sell your product.
That might sound like a contradiction in terms, but do your prospects really care about you and your business? No. What they care about is how you and your business can help them.
So, like Steli says, make a targeted list and create a targeted approach for each pain point your potential customers have. You'll notice the difference.
Visit Steli Efti's website here - www.close.io
Want more sales-marketing tips?...