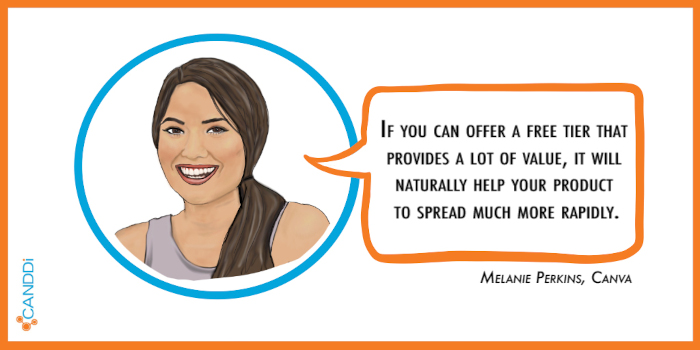 Canva is pretty much a household name. But why has it been so successful? Because the sheer value you can get from Canva is completely free.
The business is living proof that the more you offer your customers results, the quicker your brand will get its name out there.
Great brand advocacy doesn't come from locking your business away in exclusivity, you've got to provide reasons for your customers to trust you. That usually starts with some form of free tier.
CANDDi learnt this lesson last year. In our 11 years of business, 2020 was the year we took the plunge into the realms of the free trial. We haven't looked back since!
Visit Melanie Perkins's website here - www.canva.com
Want more sales-marketing tips?...