Welcome to CANDDi
Try the most advanced visitor tracking tool
for free
CANDDi tracks and identifies the individuals visiting your website, not just the companies.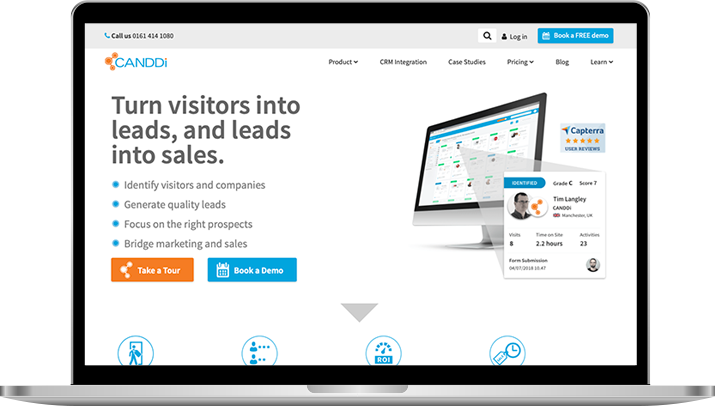 Identify the individuals who visit
your website
Knowing who your visitors work for is great. Knowing
who they are

is even better.
Focus on the visitors who matter the mostAutomatically filter down to your hottest prospects with CANDDi's customizable lead scoring.

Try it for free
Make timely decisionsThanks to
real-time notifications

, you'll know exactly when to get in touch to close the deal.

Try it for free
CRM Integration
More of CANDDi's powerful features
We are committed to helping businesses turbo charge their lead generation. Let's get started!
We guarantee 100% privacy. Your information will not be shared.