8 Growth Marketing Tactics for Each Stage of Your Funnel
Sales funnels are vital for your growth because they allow for customer-centric marketing. They focus on building relationships with customers before posing products.

A good sales funnel helps to turn many strangers into your prospects. It also ensures optimal conversion of your prospects into buyers and loyal customers.

Your company's sales funnel should consider the uniqueness of your customer's journey. Here are eight excellent growth marketing tactics for each stage of your funnel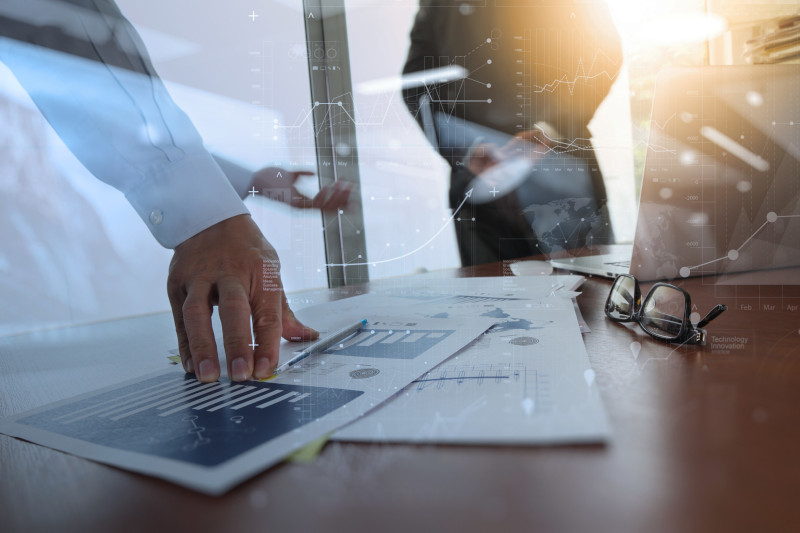 1. User Tracking and Segmentation
One of the first steps in growth marketing is to attract prospects into your sales funnel. To grow your business, it's necessary to front your content and products to new prospects. But before putting extra marketing effort, you must understand your customer.
You can optimize your campaigns by customizing your message. Gather user information to personalize top-of-the-funnel growth marketing ideas such as email pops. You can create effective segmented marketing strategies once you understand your customer.
User tracking can also help you determine where your customers are coming from. This is crucial for personalizing user experience campaigns. You can use user demographics to make the customer journey and experience more enjoyable.
User tracking is indispensable for developing successful growth marketing campaigns. You have to know who's interested in your business to create effective marketing campaigns. Here's why you should use CANDDi to track and gather more user data in real-time.
2. Search Engine Optimization
Top-of-the-funnel growth marketing tactics focus on broad audiences that match your buyer persona. It's aimed at gathering as many leads since most of them will drop off before the final stage of your sales funnel.
TOFU or awareness marketing targets strangers─ a cold audience. It must be low-cost to ensure you're hitting your traffic targets without wasting your budget. One of the best growth marketing ideas for TOFU marketing is SEO.
60% of Smartphone users have reached out to a business using search results. The internet is the go-to platform for information for most of your cold audience. SEO enables prospects to find your business online.
SEO boosts your business' visibility on the web and helps you attract more leads. Optimizing your website and content for SEO can increase your brand's awareness. Learn how to use SEO for lead generation here.
3. Content Marketing
High-quality content is essential in each stage of your funnel. Your audience is ever content-centric and you need to know what type of content suits them at each stage.
At the awareness stage, growth marketing involves creating brand awareness and boosting engagement. The emphasis here is on delivering attractive, appealing content rather than pushy.
Top growth marketing ideas for TOFU include blogs, whitepapers, case studies, and ebooks. At this level, your prospect is unaware of your offer. Captivate and educate them through informative or exciting content. Your goal should be to pique intrigue.
In the middle level of your sales funnel, choose growth marketing tactics that help to help your brand stand out in your industry. This is the perfect time to show your expertise and position your brand as an industry leader.
The best type of content for this stage is targeted or custom content. Think about acknowledging and addressing your user's pain points and needs. The standard type of content in this stage includes comparison charts, webinars, and how-to videos.
At the last stage in a buyer's journey (BOFU), your prospect is nurtured and looking forward to your offers. You can share "salesy" content to try to convince them to buy. Share live webinars, product demonstrations, or customer testimonials.
4. Social Media Marketing
Social media marketing is one of the best tools to use during awareness and engagement levels of growth marketing. With more than 4.55 billion people on social media, popularizing and sharing content has never been easier.
The top secret to growth marketing using social media is to share quality content. Quality content boosts brand awareness, helps you attract followers, and generates web traffic.
High-quality content means creating engaging, entertaining, and attractive social media posts. Address your user's pain points and integrate quality visuals to boost attention. 41.5% of marketers say original visuals perform best.
Use social media as an engagement tool to grow your following and generate more leads. Share your follower's content and tag them. Interacting with your followers by commenting on their posts.
5. Paid Advertising
Paid advertising yields faster marketing results than other growth marketing tactics. Paid ads display your target customer right after approving them. Paid ads are effective for each stage of your sales funnel.
Paid ads allow you to feature your business in relevant parts of the website. They can help you build strong relations with customers and boost brand awareness.
Boosted Facebook and contextual ads can help boost engagement and attract more leads. Boosting well-performing organic posts enables you to reach many new prospects. A well-performing organic is likely to perform as a paid ad, and it can help you grow your audience.
Contextual ads leverage user data to deliver super-tailored ads to users. You can use keywords to serve the right ad at the right place on the web to boost traffic. Contextual ads use AI to help you reach your exact audience and grow your network.
6. Email Marketing
Email marketing is a powerful tool for MOFU and BOFU levels of growth marketing. At the MOFU stage, segmented emails can help you build trust and relationships with your customers.
Emails allow you to focus on an individual's or group's pain points and needs through personalization and segmentation. Personalized emails offer a unique experience to your followers and allow you to increase engagement.
Email drip campaigns can help you get more out of your BOFU marketing campaigns. Email marketing tactics like upselling and cross-selling or abandoned cart emails have a high success rate.
7. Influencer or User Generated Marketing
Most marketers believe there's a mismatch between their content and their audiences' desire. Studies show customers don't trust ads and branded content. Instead, the majority of them ranked family or friends (81 percent), online reviews (76 percent) and third-party experts (70 percent) as their trusted sources when buying.
Family recommendations, online reviews, and expert views are forms of user-generated content. As a brand, you can leverage this type of content and influencer marketing for quicker growth. It can be a powerful growth marketing tactic, especially at the bottom of your sales funnel.
8. Improve User Experience
Improving user experience matters because it helps to boost customer satisfaction and loyalty. Customers shouldn't struggle to interact or access your services.
Customers value their time and want instant and smooth experiences. Improving your user experience can help to attract and convert more leads. 79% of users who don't like what they find on your site will look for an alternative.
Tools like Canddi have become handy in digital marketing. It's more important than ever to know your users' challenges on your platforms in real-time. For example, you can see how users navigate your website with session replays, making it easier to improve user experience.
Set the Foundation for Growth Marketing Success
Rethink your strategy if you're not matching growth marketing tactics with a buyer's stage on your sales funnel. Begin with baby steps by user tracking to understand what your users want.
After that, maximize on gathered data to tailor marketing to your target audience. Use the correct growth marketing tactic at the right time and you'll see a world of difference in your marketing results. Start today with a free Canddi trial to reap the benefits of insights on your website data.